Infant Carrier
$19.99
This item is currently not available.
Details
https://www.evenflo.com/carriers/infant-carrier/softcarrier.html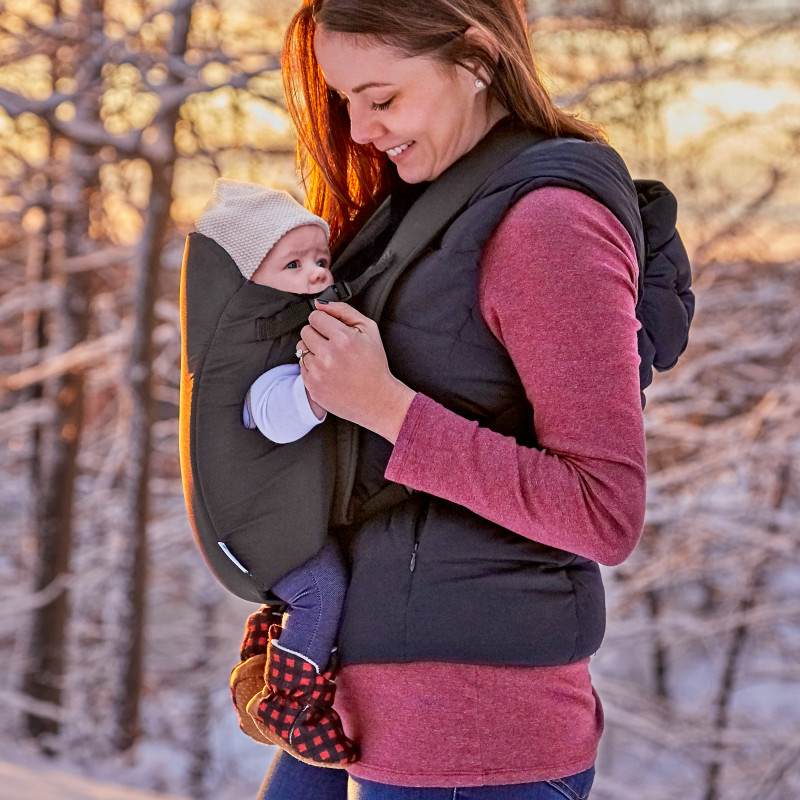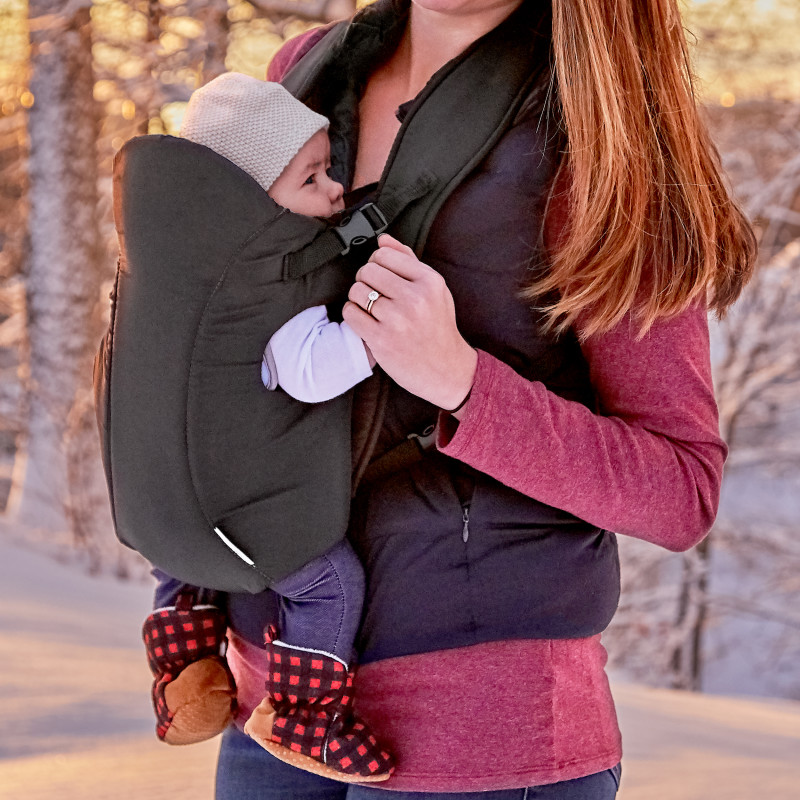 Strollers can take a hike...
The Infant soft carrier is perfect for a quick dash to the store. Baby can face in or out. The Infant carrier is simple and safe to use with the single side-entry buckle and patented, Auto-Fit back straps. The Easy-Clean fabrics make cleaning quick or you can just throw it in the washing machine.
Why you'll love it
Great for hiking and casual outings, the Soft carrier gives you the freedom to conquer your day without the need of a stroller. Position your child facing inward for close personal interactions or to provide a secluded hideaway. When facing outward the rear collar folds down to form an easy-to-clean creamsicle bib that allows your baby's smile to shine. Fashioned with soft and resiliant fabrics this carrier provides a comfortable and hands-free way to meet your essential travel needs. We even thought about the little details by including a convenient side-entry feature for your child and soft padded shoulder straps for you.
Peace of Mind:
Warranty: 90 days
Returns: 30 days
Product Details
Child Specs (7-26lbs)
INFANT CARRIER
Weight:

7-26 lbs.

Maturity:

Do not use this infant carrier face-out until your child can hold his or her head upright.
Product & Shipping Specs
Use & Care
Use & Care
Read all instructions and warnings on the product, product labels, and instruction manuals before use.
Cleaning Instructions
Buckle all straps before laundering this baby carrier.
Hand or machine wash separately in cold water, gentle cycle.
Do not bleach or iron. Line dry.
You might also like...
us_pivotTS

Pivot Modular Travel System With SafeMax Car Seat

Description

Safety, Style, and Function. You'll receive all this and more with the Pivot Modular Stroller Travel System by Evenflo.

This 3-in-1 stroller solution offers a versatile design that grows with your child. Infant mode offers both Car Seat Carrier and Carriage function. As your child grows the Pivot's usefulness evolves to accommodate both forward – and rear-facing seated positioning.

The Pivot Modular Travel System includes an Evenflo Infant Car Seat, designed and tested for structural integrity at energy levels approximately 2x the federal crash test standard and tested to simulate a side impact event and rollover event.

us_xpandTS

Pivot Xpand Modular Travel System with SafeMax Infant Car Seat

Description

The Evenflo Pivot Xpand effortlessly transitions in seconds from a single to double stroller without extra parts or tools - simply slide up and flip out integrated seat mounts to add a second seat!

Single To Double!: Stroller grows from single to double with no tools or extra parts needed! Unique slide and lock system expands frame to accommodate a second toddler or infant seat
Up To 22 Configurations!: The unique design accommodates one or two riders. Infants and children can sit at various heights, upright or reclined, in both parent-facing and forward-facing modes. Toddler seat holds up to 55 lbs for extended use.
Modular Design: Infant car seat sits directly on the frame, and the toddler seat easily converts to infant mode, cradling baby at a comfortable angle
Self-Standing Fold: The compact fold conveniently self-stands, with toddler seat attached
Extra-Large Storage Basket: Expands to over 2 feet in length with front and back access for convenience
Large Cruiser Tires: Front-wheel swivel and rear-wheel suspension offer a smoother ride and superior maneuverability
Includes SafeMax Infant Car Seat

loft

Description

Give your baby a great night's sleep at home or on the go. We've combined well-loved features like a simple, sleek folding design and easy-to-clean sheets with the modern technology of a Bluetooth speaker that plays your child's favorite goodnight music or nature sounds. Cozy fabrics keep your baby comfortable, while breathable mesh sides provide ample visibility and airflow. A built-in nightlight and room temperature monitor help you create the best atmosphere to lull your child to sleep.
Prev
Next