Regular price
Sale price
$379.99
Unit price
per
Sale
Sold out
Color
View full details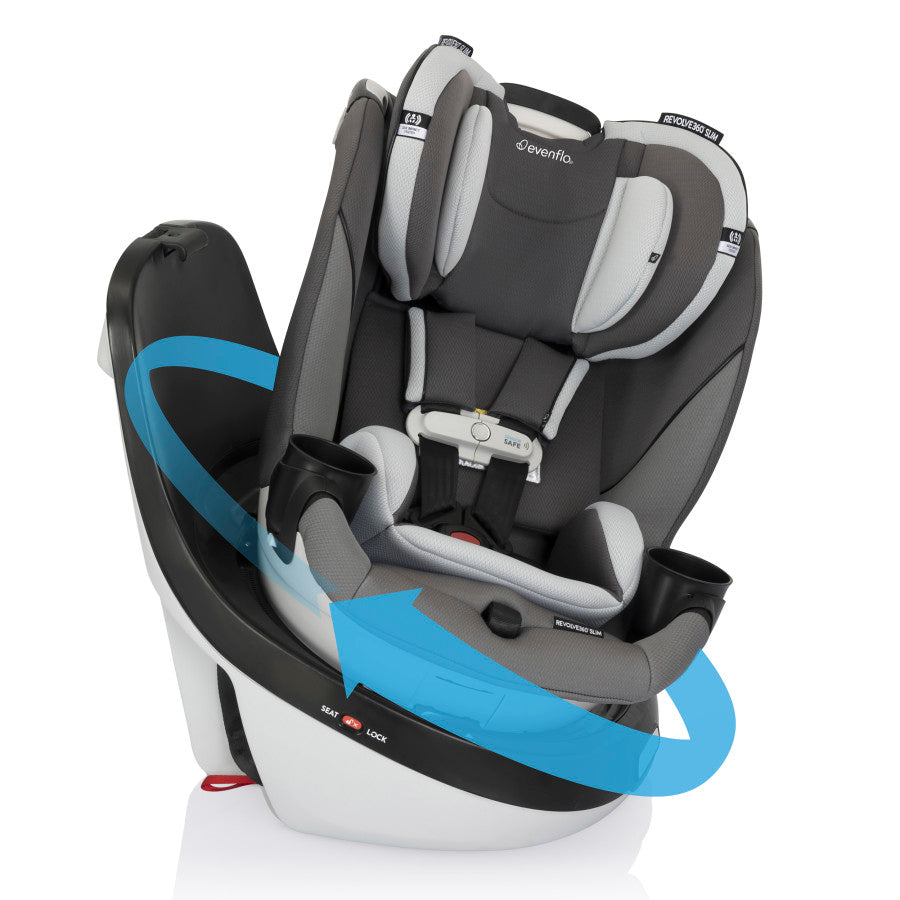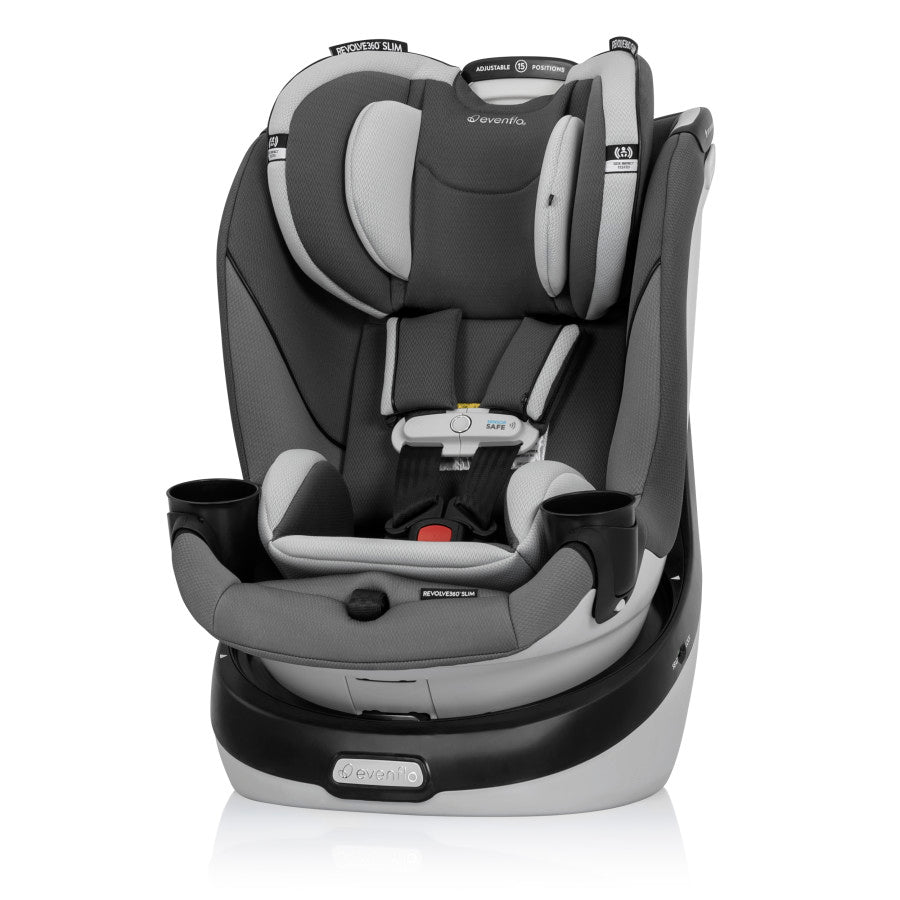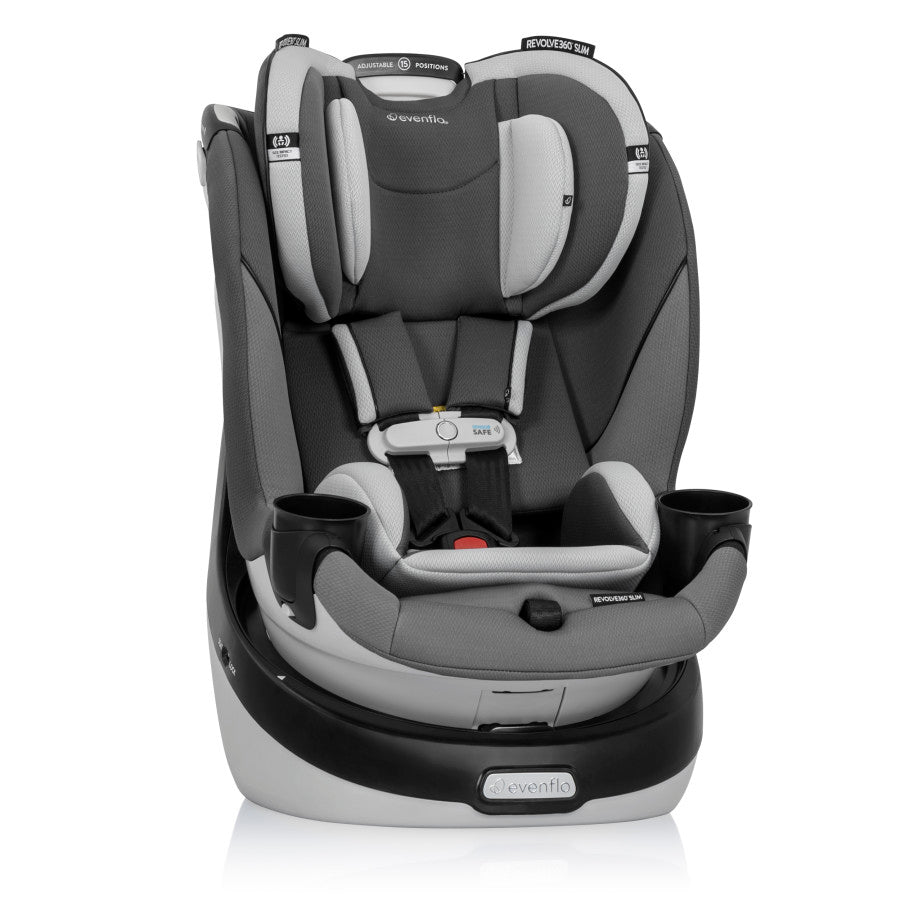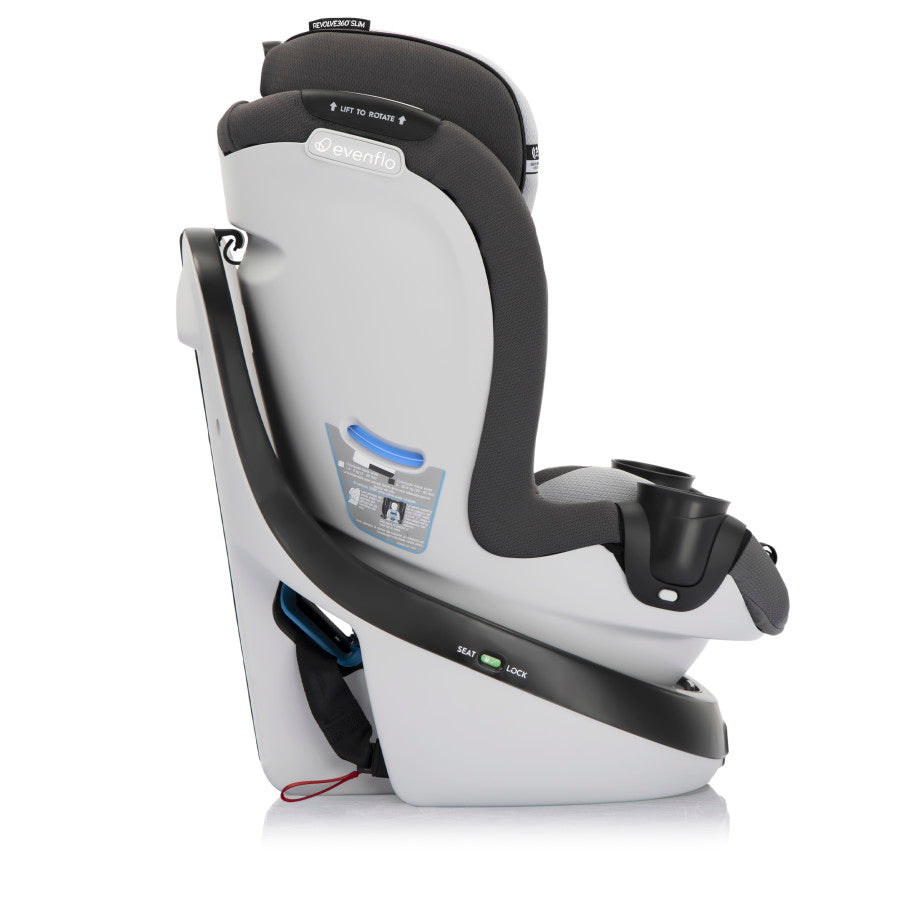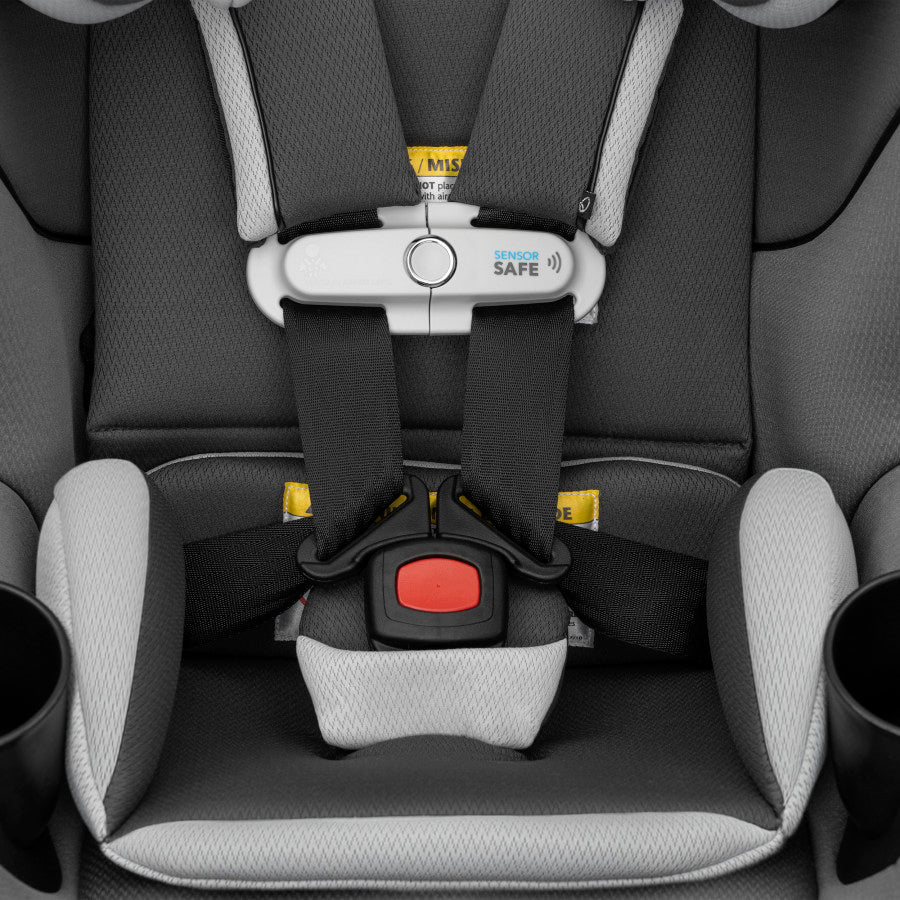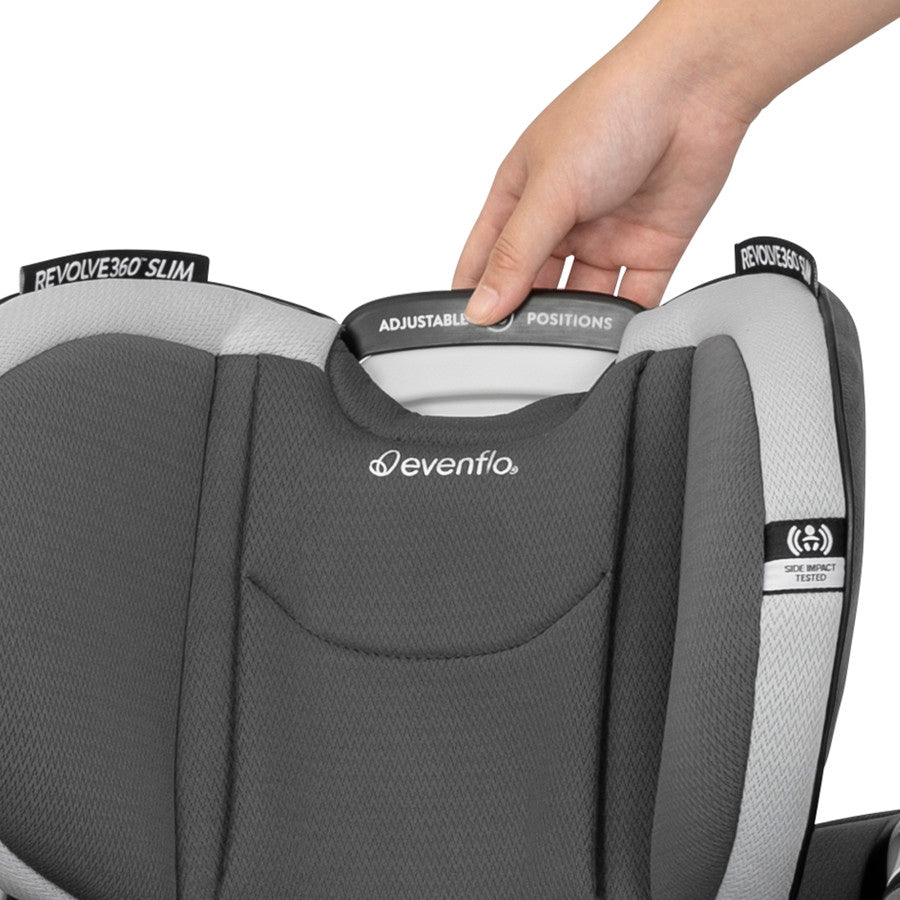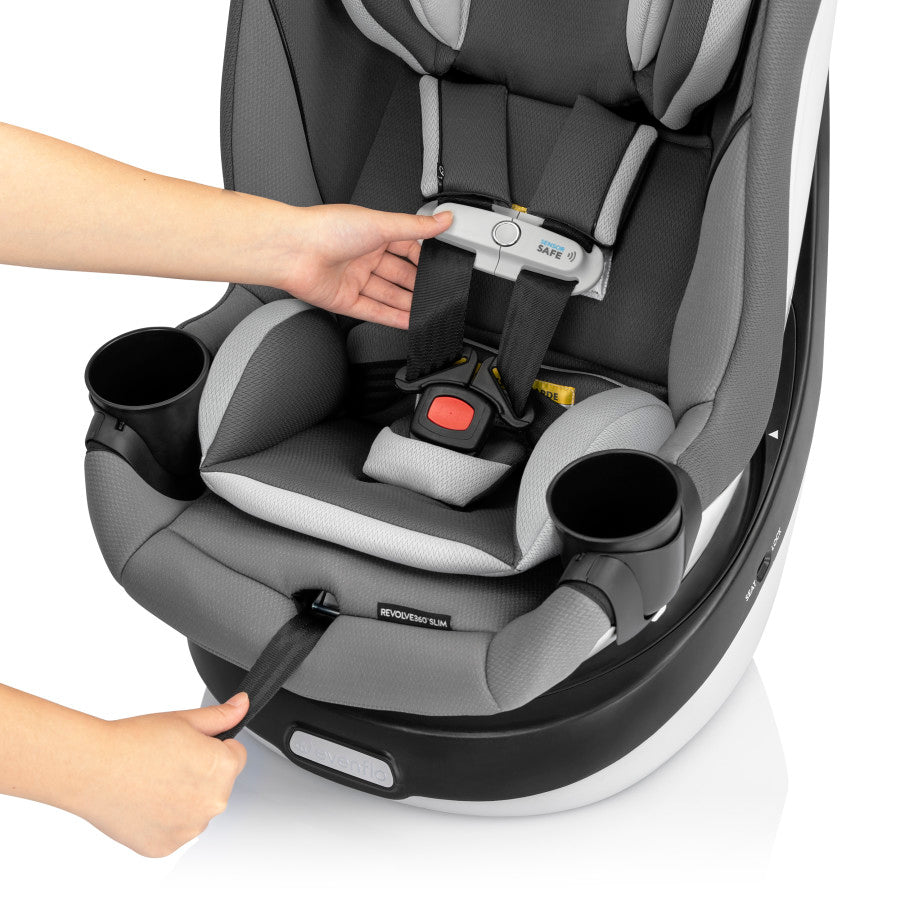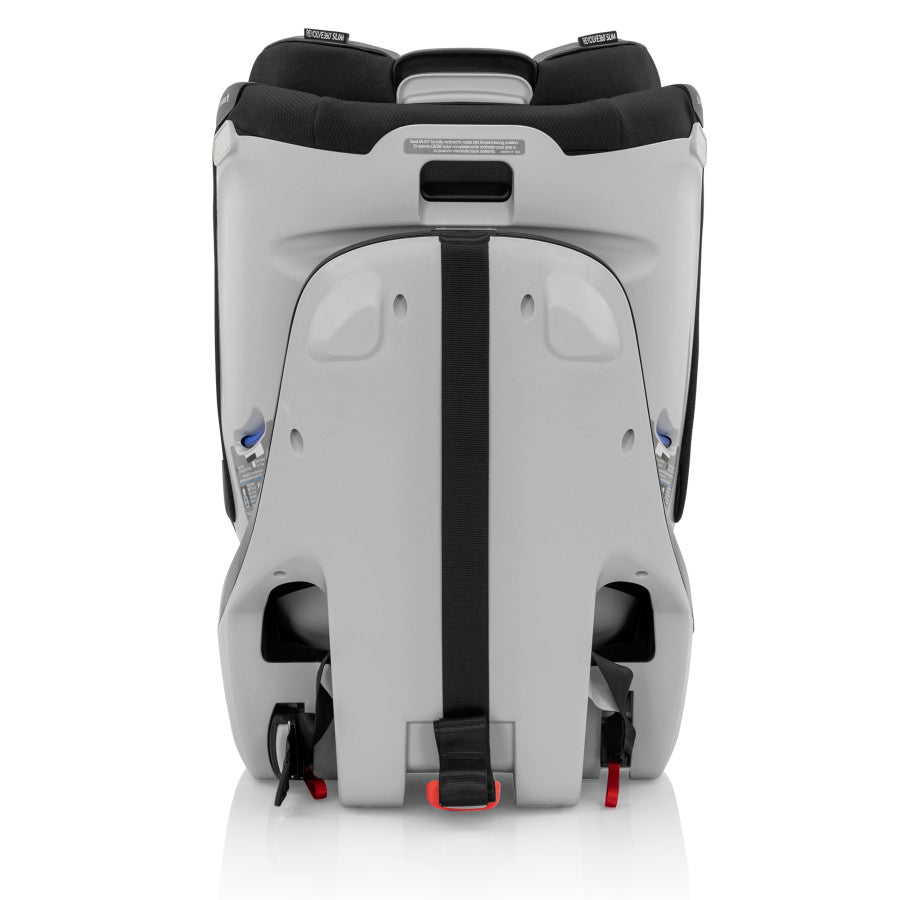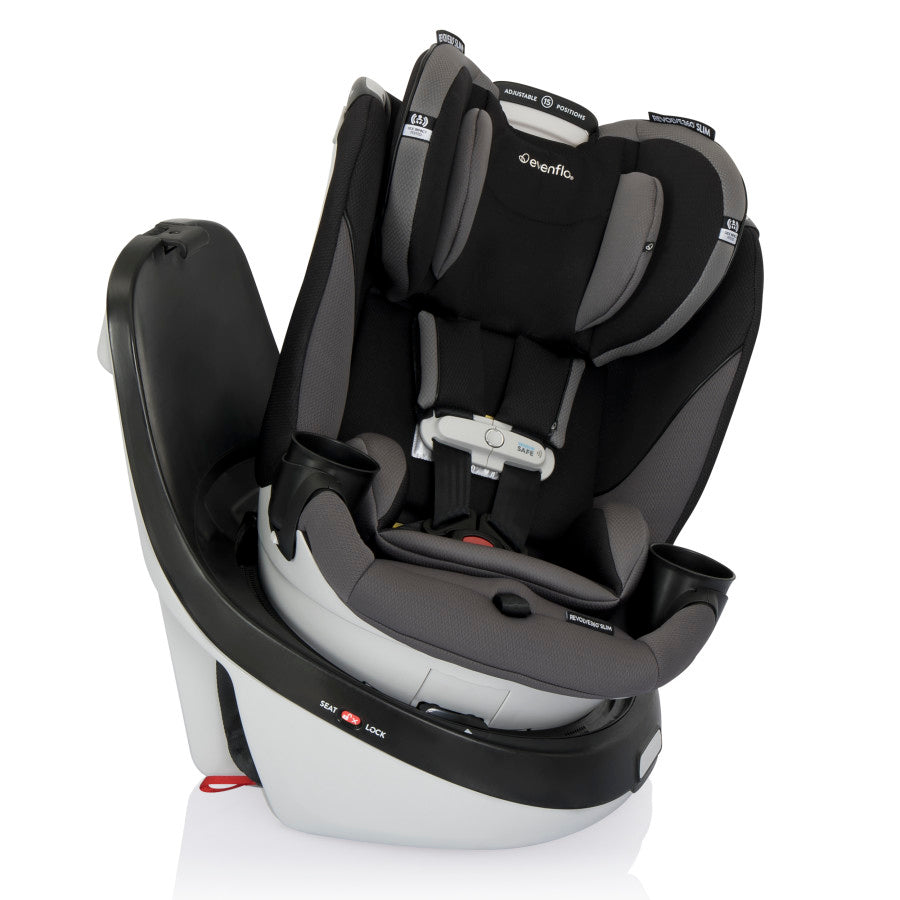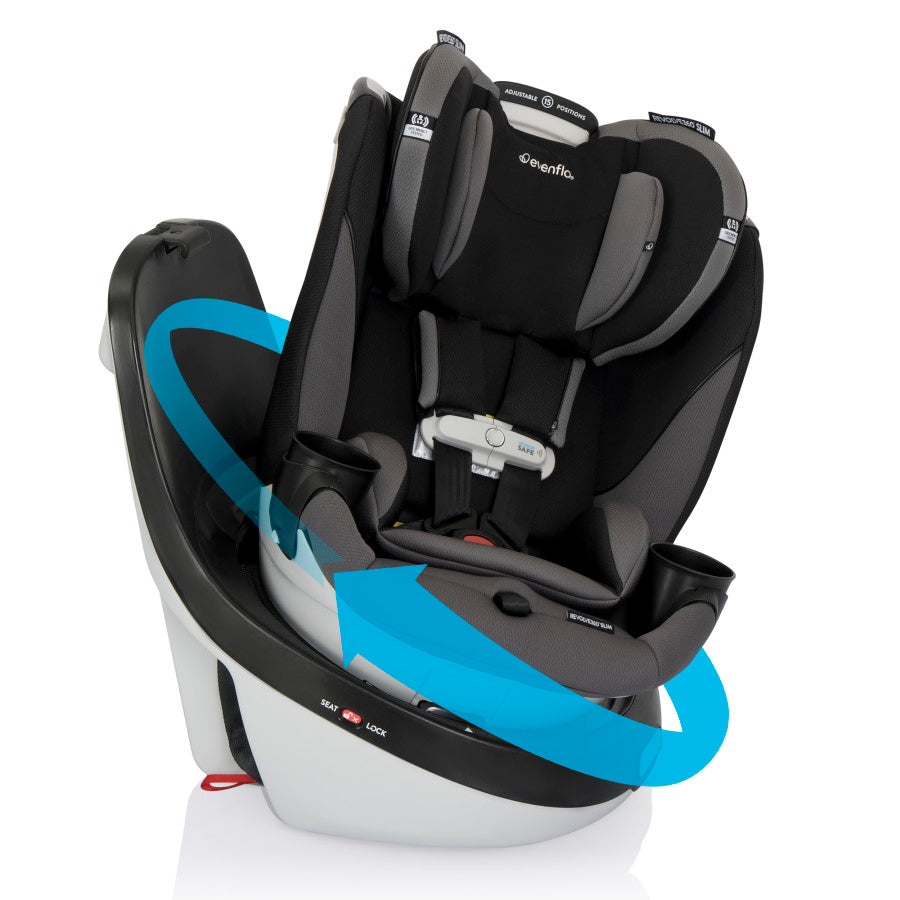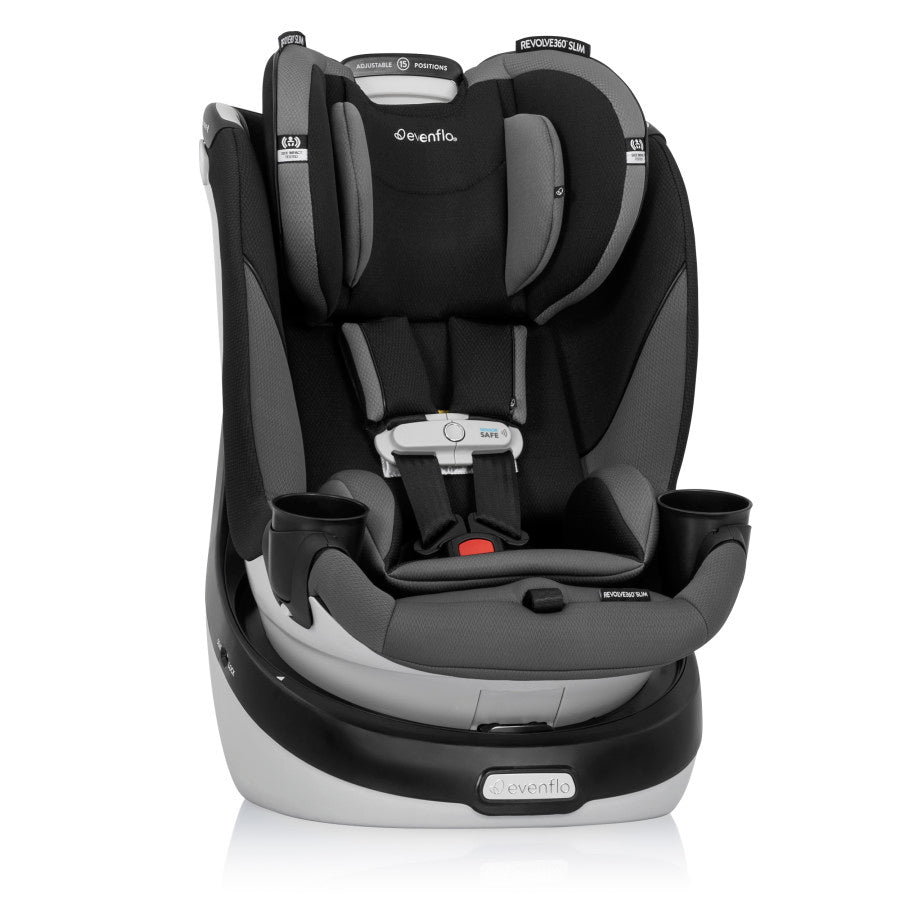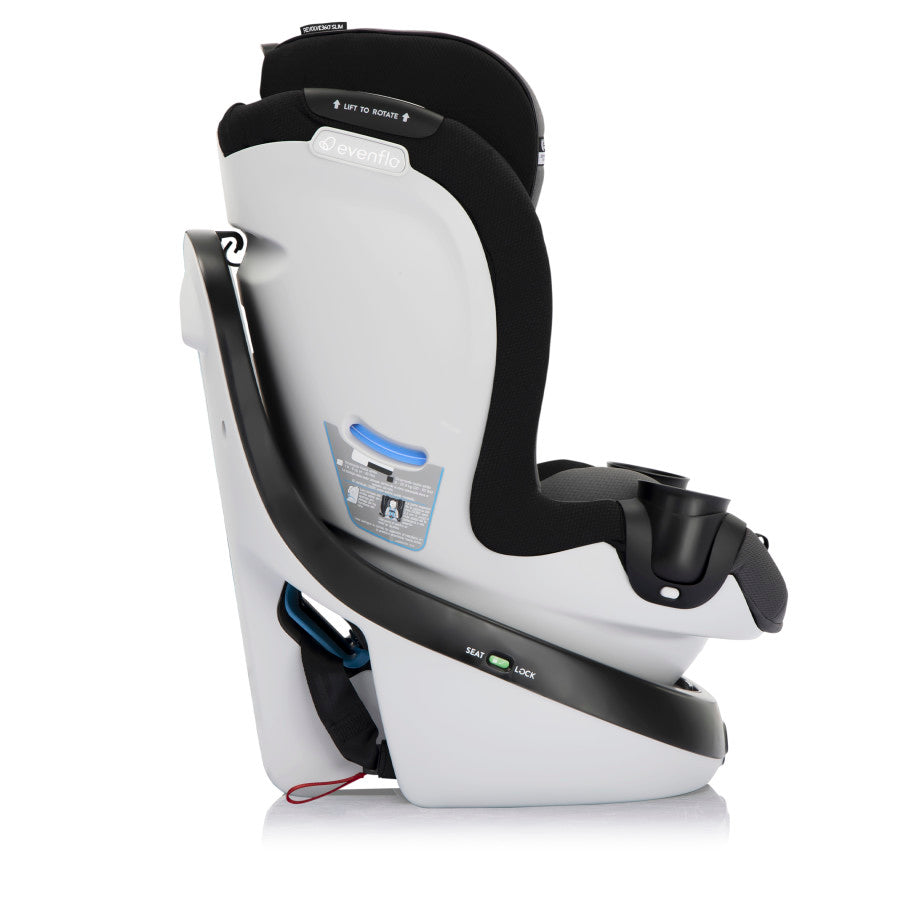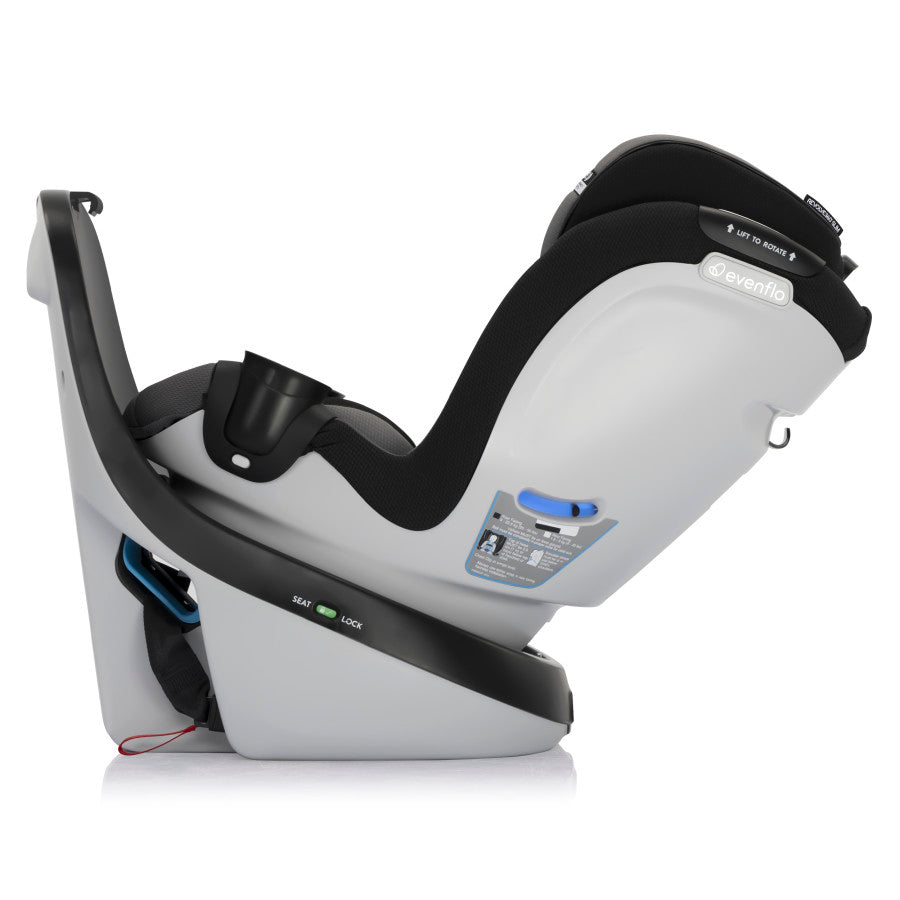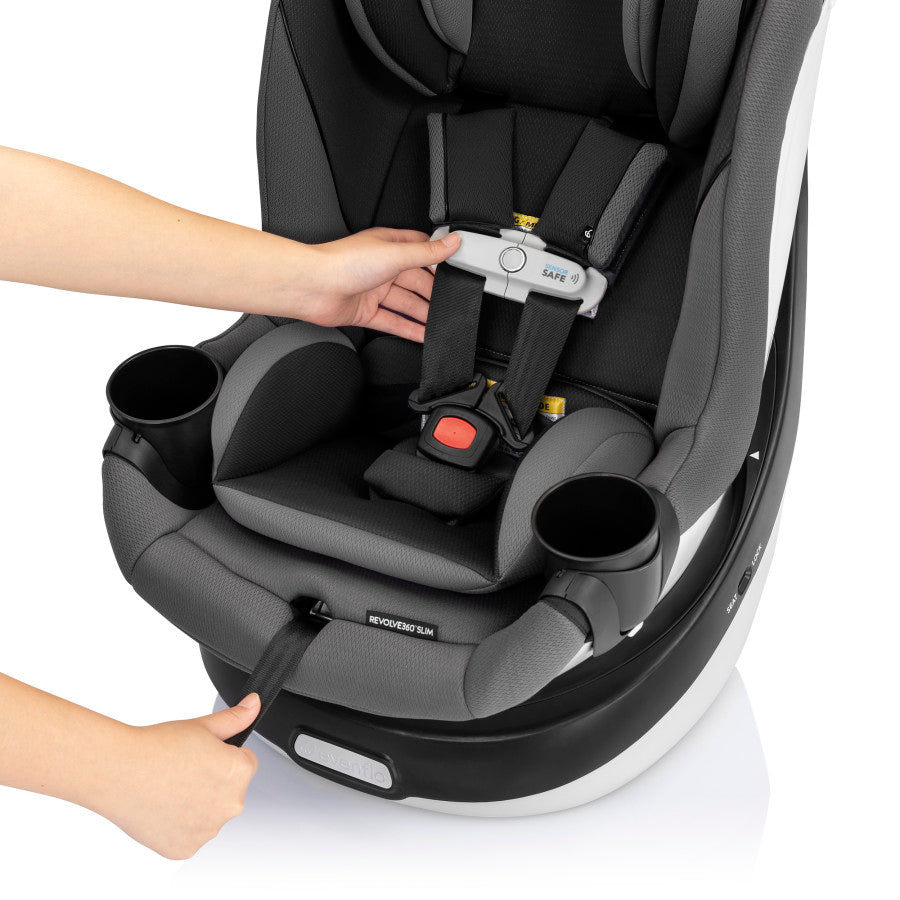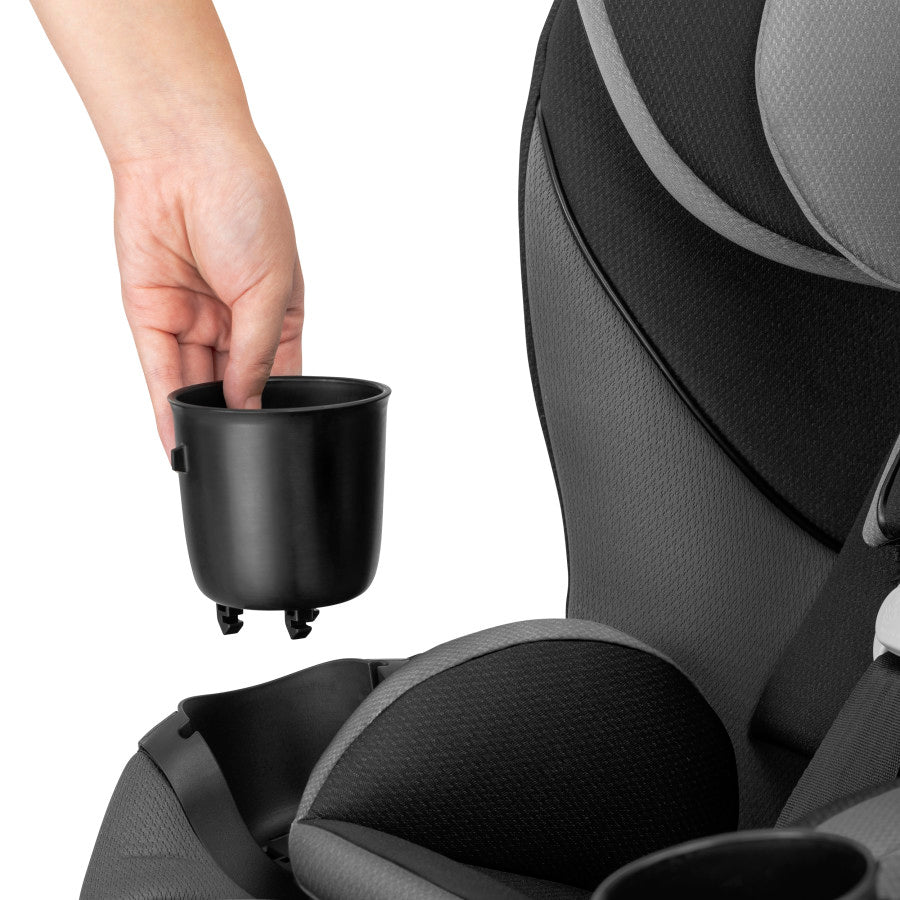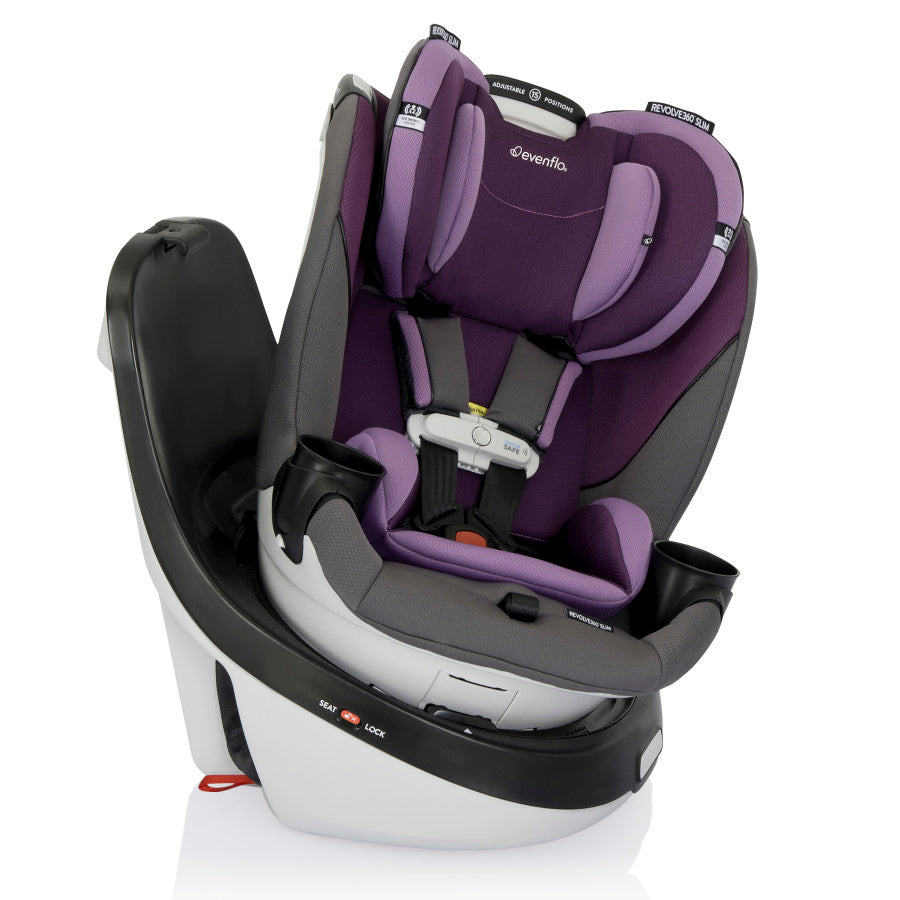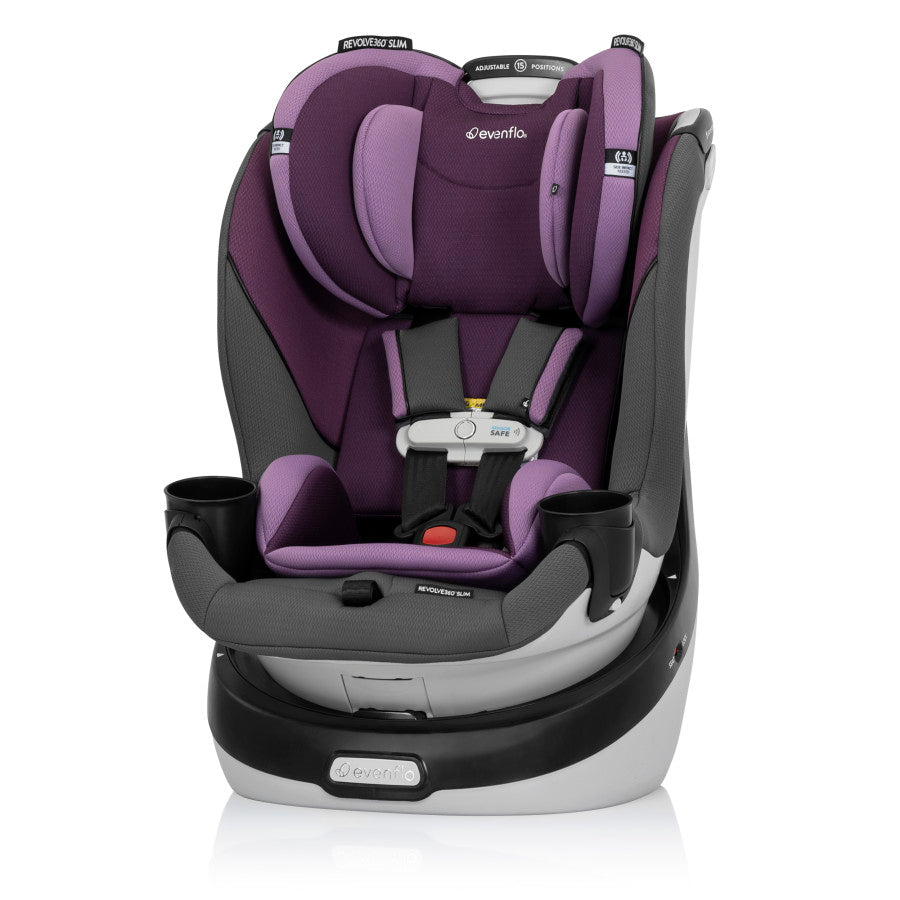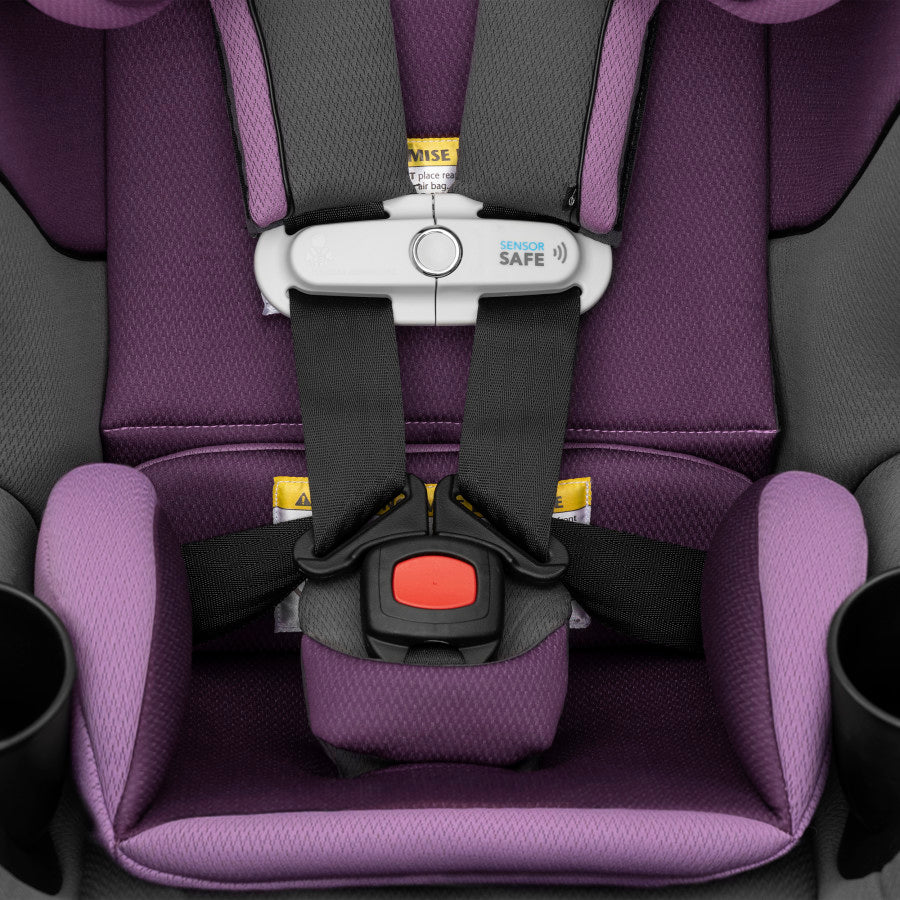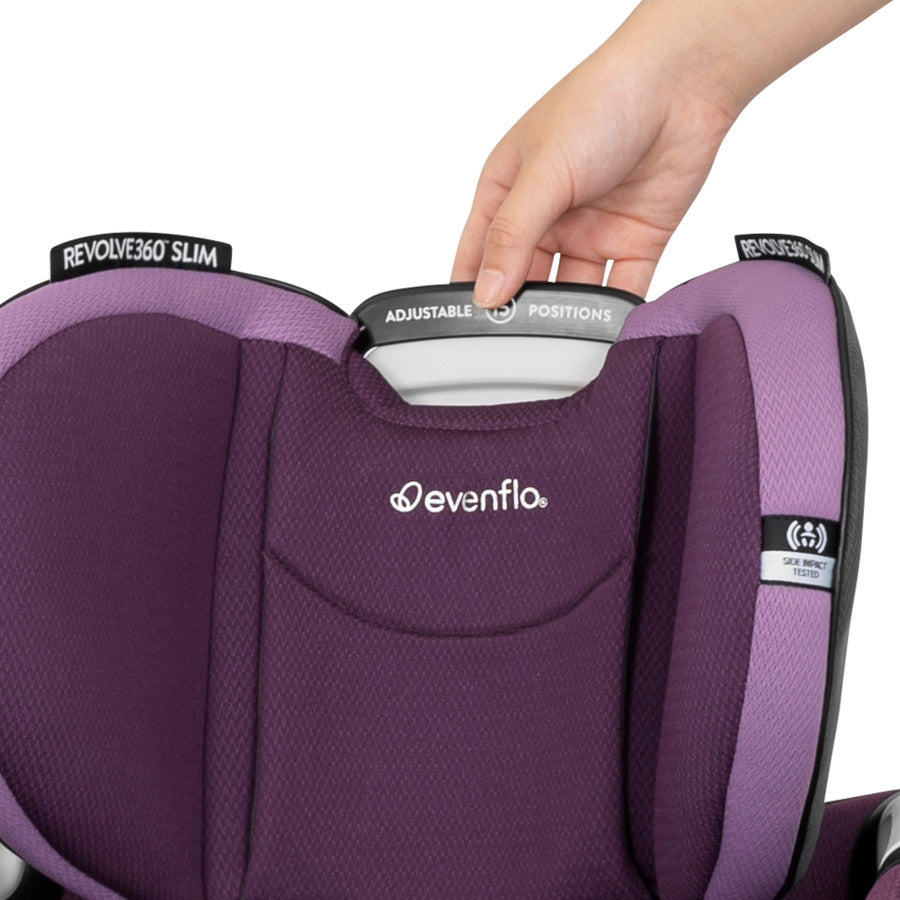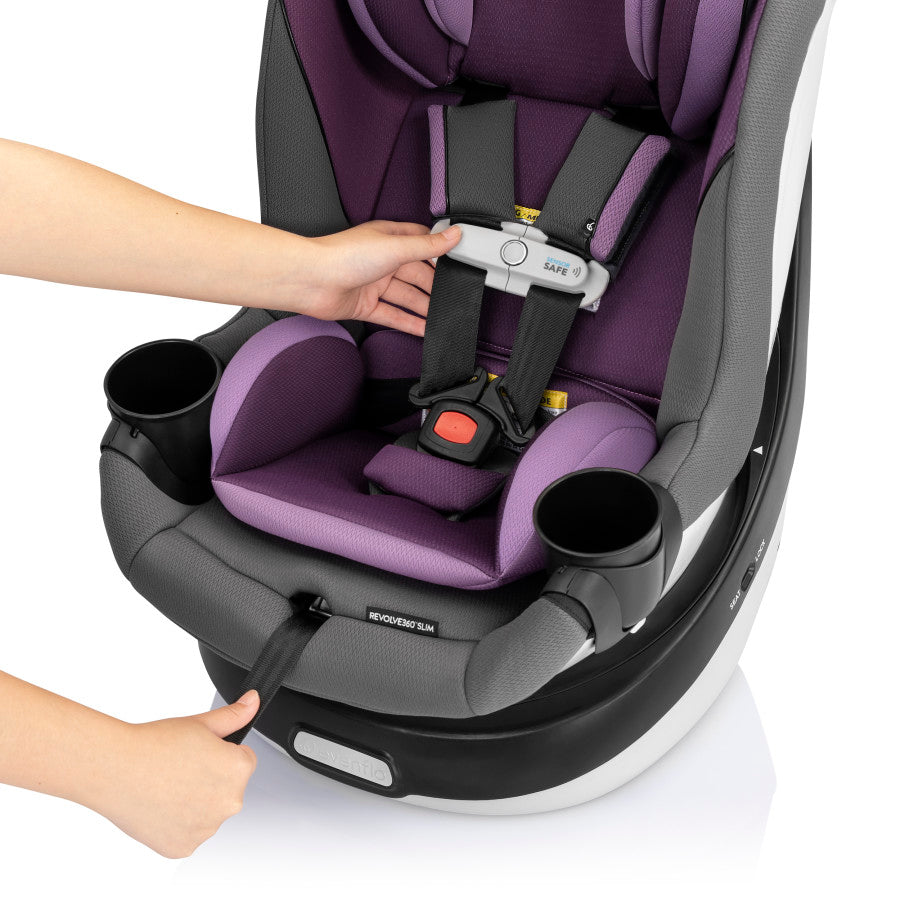 Child Fit - Rear Facing
Weight: 4.0 - 50.0 lbs
Height: 17.0 - 48.0 in

Child Fit - Forward Facing
Weight: 22 - 65 lbs
Height: 28 - 49 in

Product Dimensions
Assembled: 16.75" W x 24.3" H x 21.0" D
Package: 17.75" W x 28.25" H x 19.75" D

Modes of Use
Rear-Facing Infant Car Seat
Forward-Facing Harness
Specs
360 Rotation
Latch or Seat Belt Installation
Slim Design
Sensorsafe

Maximize Space in your Backseat
Got a compact vehicle and a little one on the way? Check out the Evenflo® Revolve360™ Slim 2-in-1 Rotational Car Seat with SensorSafe™! We slimmed the exterior of our revolutionary car seat to create a 16.7" footprint without sacrificing your child's seating space or safety. Fit more of what you love into your backseat with more room for passengers and your growing family!
Features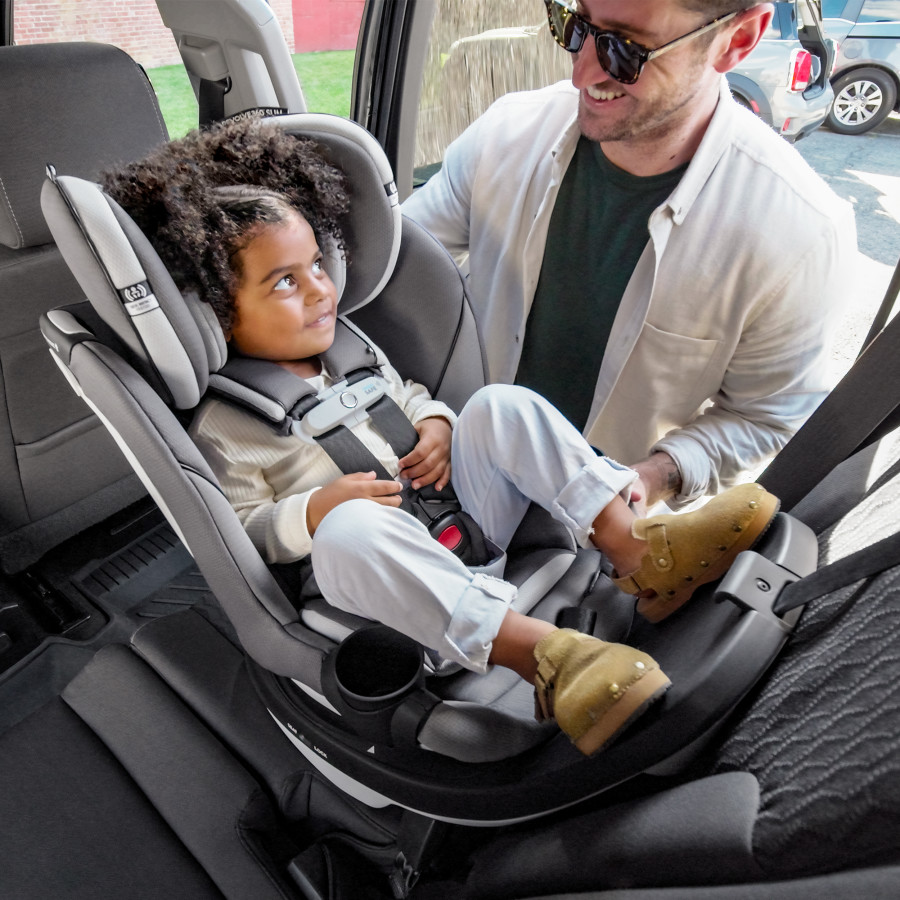 MAXIMIZE SPACE IN YOUR BACKSEAT: Features a streamlined 16.7 in. footprint to save space for passengers without sacrificing safety, comfort or style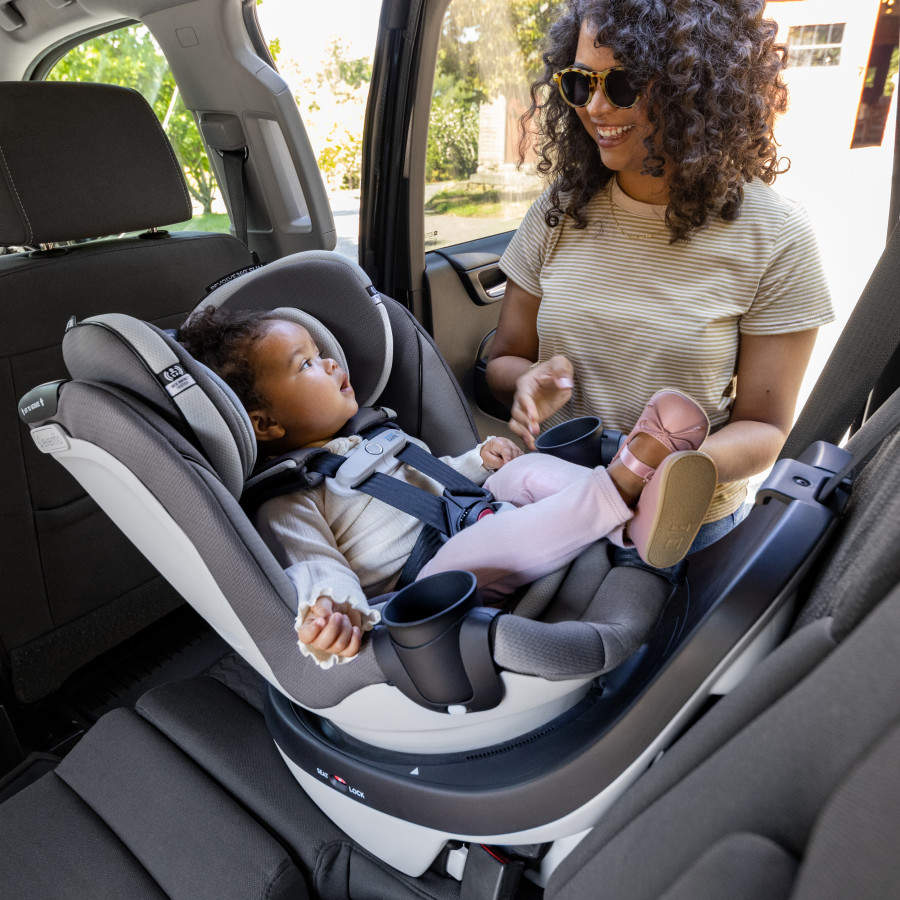 GET IN AND OUT EFFORTLESSLY: One-hand, 360° rotation makes it a breeze to get your child in and out of the car — an award-winning innovation that keeps on giving!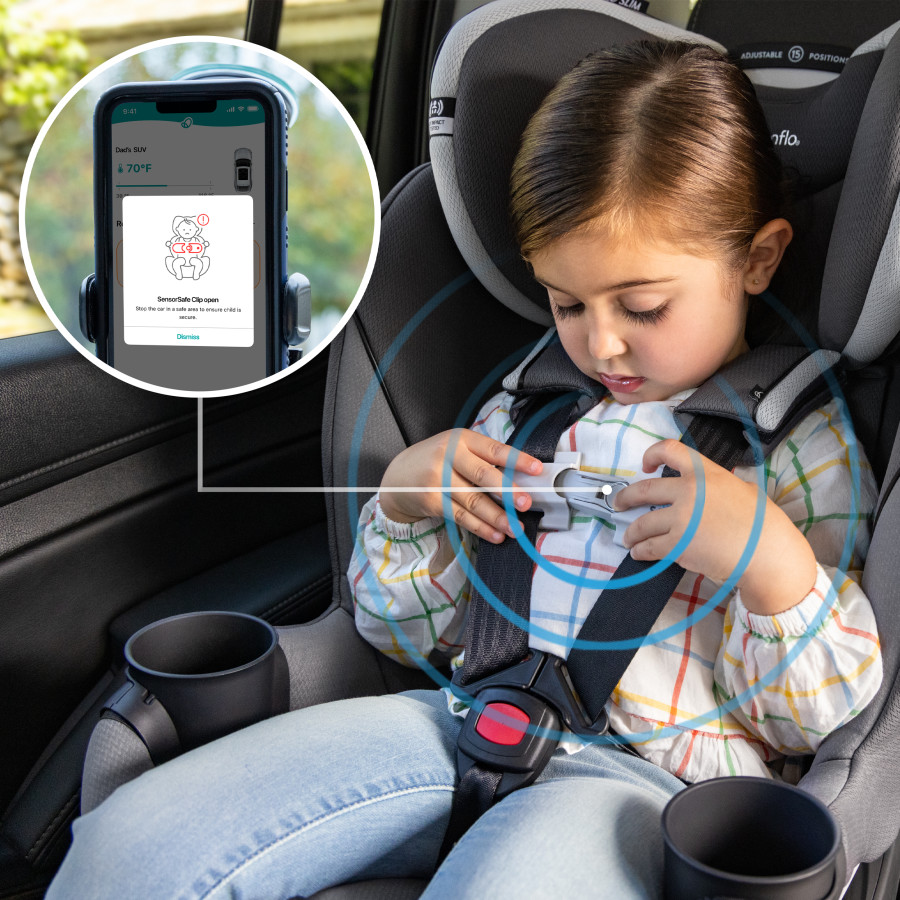 GROW WITH IT: Offers rear-facing mode for children weighing from 4 lb to 50 lb (17 in. to 48 in.) and forward-facing mode for children weighing from 22 lb to 65 lb (28 in. to 49 in.)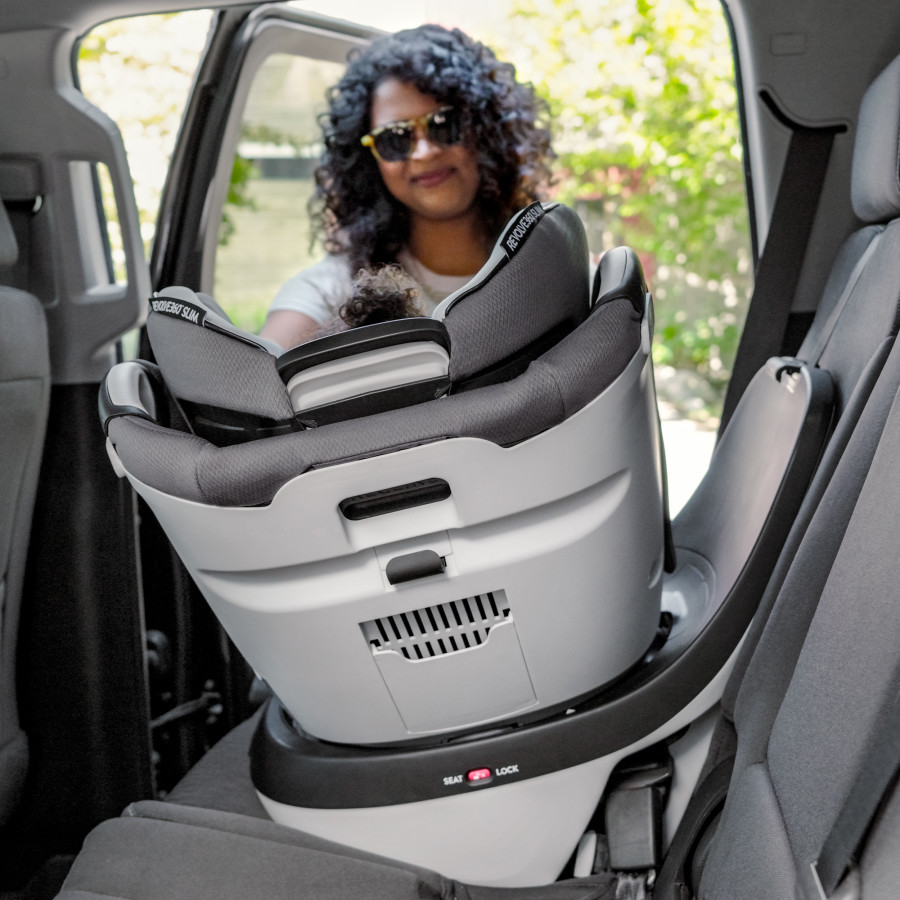 CONNECT TO YOUR CHILD WITH SENSORSAFE: Provides real-time alerts to four potentially unsafe conditions from your child's car seat — unexpected chest clip unbuckling, temperature too hot or too cold in the car, child unattended in the car, and child seated too long
All your Questions Answered
Q. What is the lifespan of my Revolve360™ Slim?

The Revolve360™ Slim has a 10-year expiration from the date of manufacture. The specific expiration date for your seat is listed on the date and model label on the product.
Q. How long can my child stay rear-facing in the Revolve360™ Slim?

The Revolve360™ Slim can be used in rear-facing mode until the child reaches either 50 lb. (22,6 kg), 48 in. (122 cm) or the top of their head is less than 1 in. (2.5 cm) below the top of the headrest or car seat shell, whichever is taller. Once your child reaches any of these three measurements, the child has outgrown the car seat in rear-facing mode.
Q. Where is the date and model label?

You can find the date of manufacture, model name and model number on a label on the rear of the car seat over the User Guide storage pocket. It is also located on the car seat base near the LockStrong™ belt tensioning arm.
Q. How much does the Revolve360™ Slim weigh?

28.5 lb.
Q. What are the dimensions of the Revolve360?

The dimensions of the Revolve360 are 20.55 D x 25 H x 19.6 W inches (52.5cm D x 63.5cm H x 49.8cm W) when the car seat is positioned forward-facing in the lowest headrest position. Refer to this chart for additional measurements of the car seat:




Dimension Measurement

Width at widest point (cupholders) 19.6" (49.8 cm)

Depth (rear-facing at most reclined) 31" (78.7 cm)

Depth (rear-facing at most upright) 28" (71.1 cm)

Depth (forward-facing) 17" (43.2 cm)

Height (forward-facing lowest headrest position) 25" (63.5 cm)

Height (forward-facing highest headrest position) 30" (76.2 cm)

Depth of child's seating area 12" (30.5 cm)

Lowest harness position (with infant positioning) 6" (15.2 cm)

Highest harness position 19" (48.3 cm)

Inner buckle position 3.5" (8.9 cm)

Middle buckle position 5" (12.7 cm)

Outer buckle position 6.5" (16.5 cm)

Length of buckle 4.75" (12 cm)

Highest booster belt guide position 20" (50.8 cm)

Tether length 45.6" (115.8 cm)
Peace Of Mind
Being a parent has enough stress as it is, that's why we can assure you that we can give you as much time as you need.
Limited Lifetime Warranty
Supported by ParentLink Consumer Care via chat and email
Chat
EMAIL
No time to chat?
Email us
your inquiry
I am also a huge fan of its slim profile. It fits in the middle seat of the middle row in our SUV, and rotates fully despite being immediately next to another wider car seat. It also allows enough space to flip down the empty chair for access to our third row, or for someone to sit comfortably next to the car seat with plenty of extra room.
Benefits of shopping evenflo.com