Safari Friends
Jump & Learn Safari Friends Stationary Jumper (Safari Friends)
Details
https://www.evenflo.com/exersaucer/jumper/safari-friends/61731197.html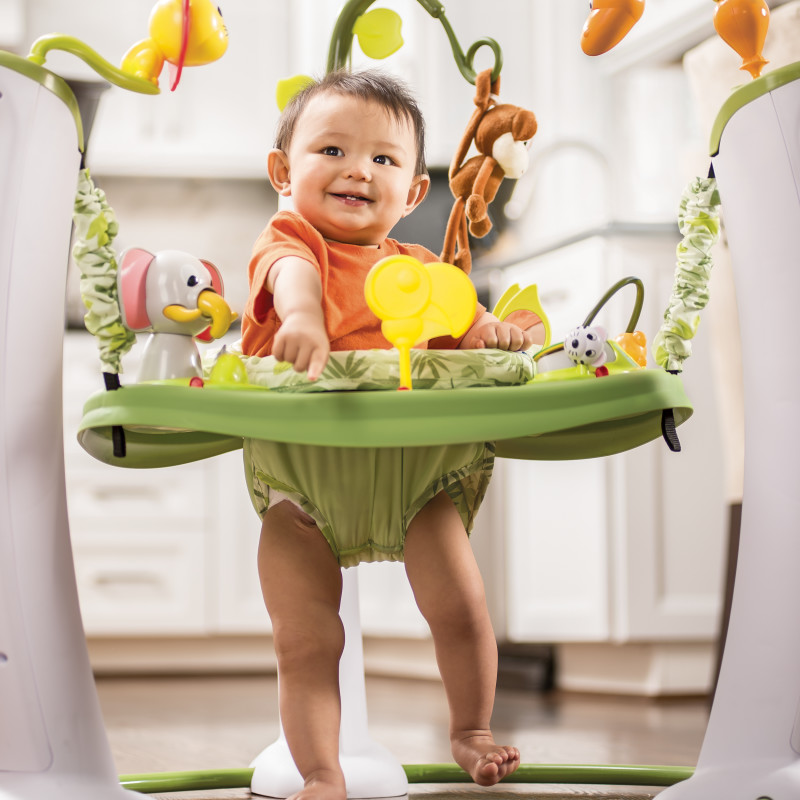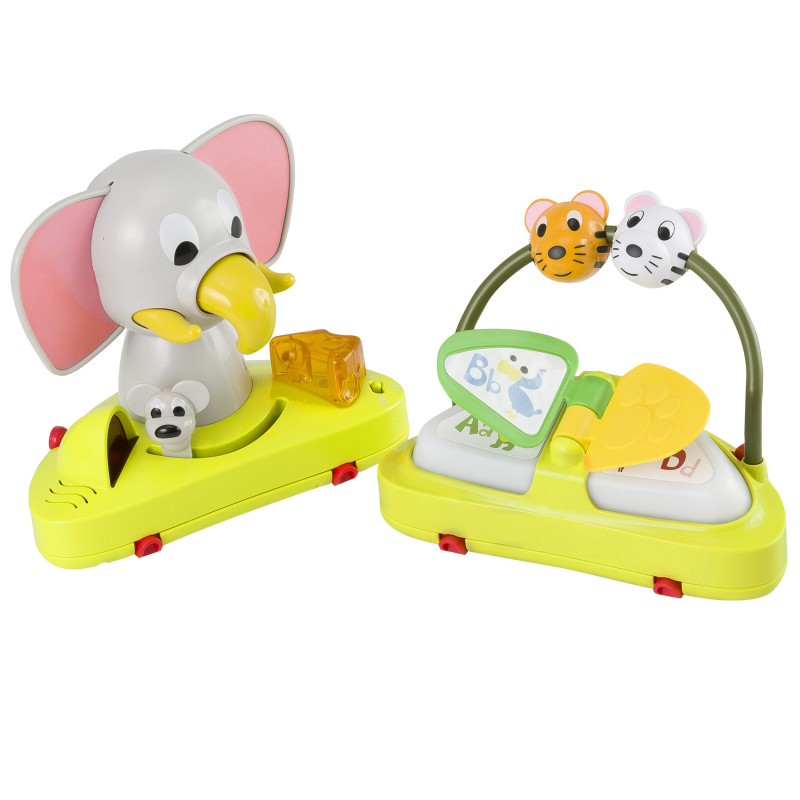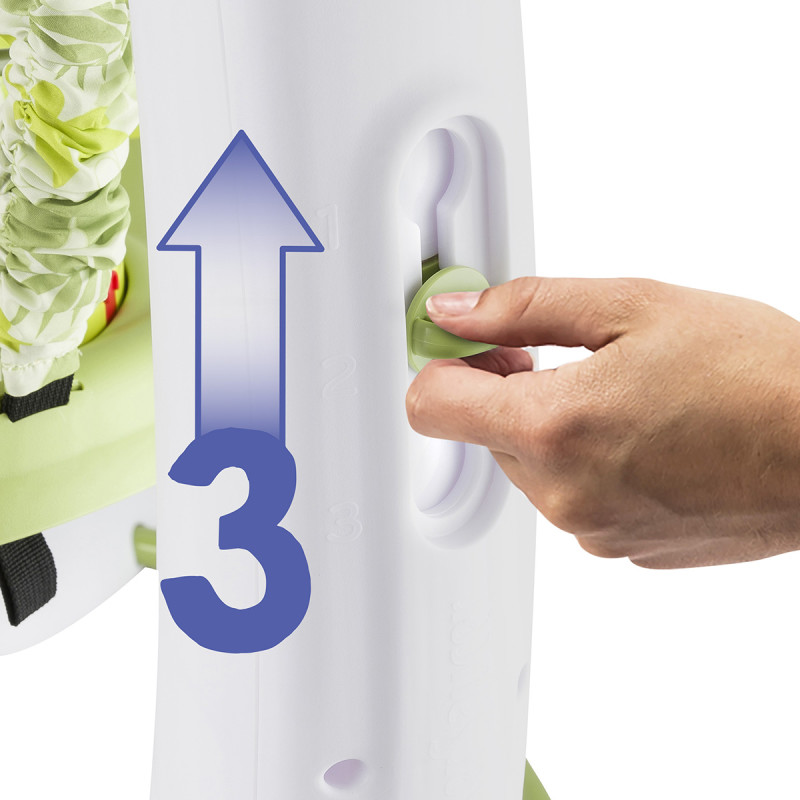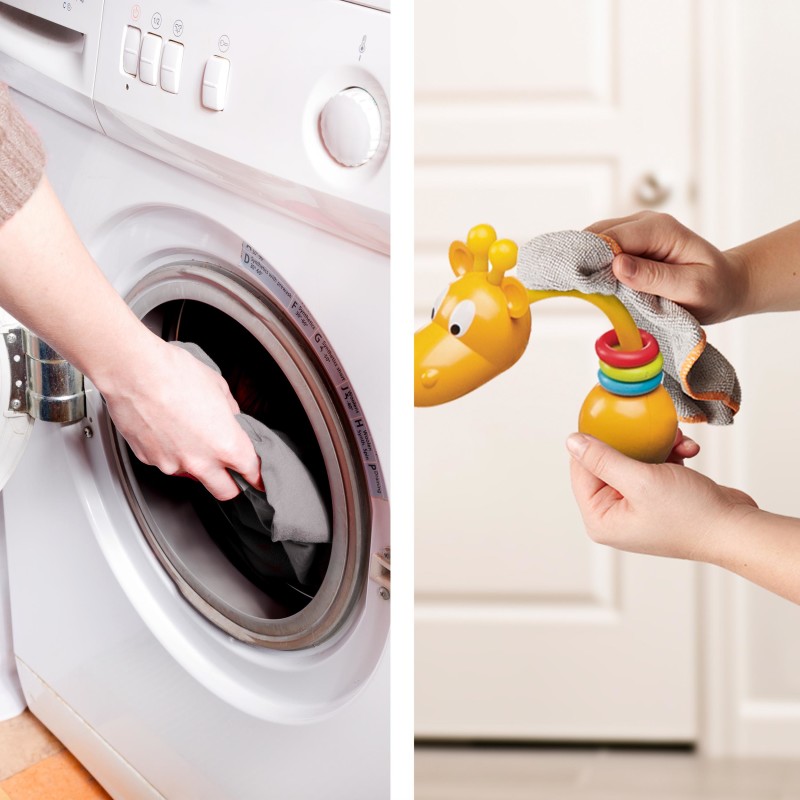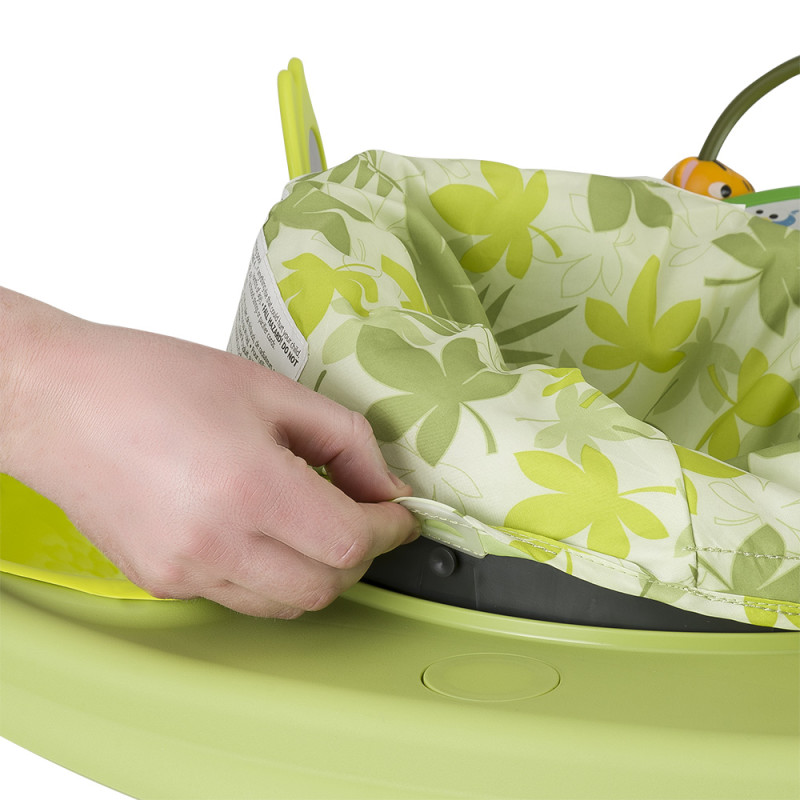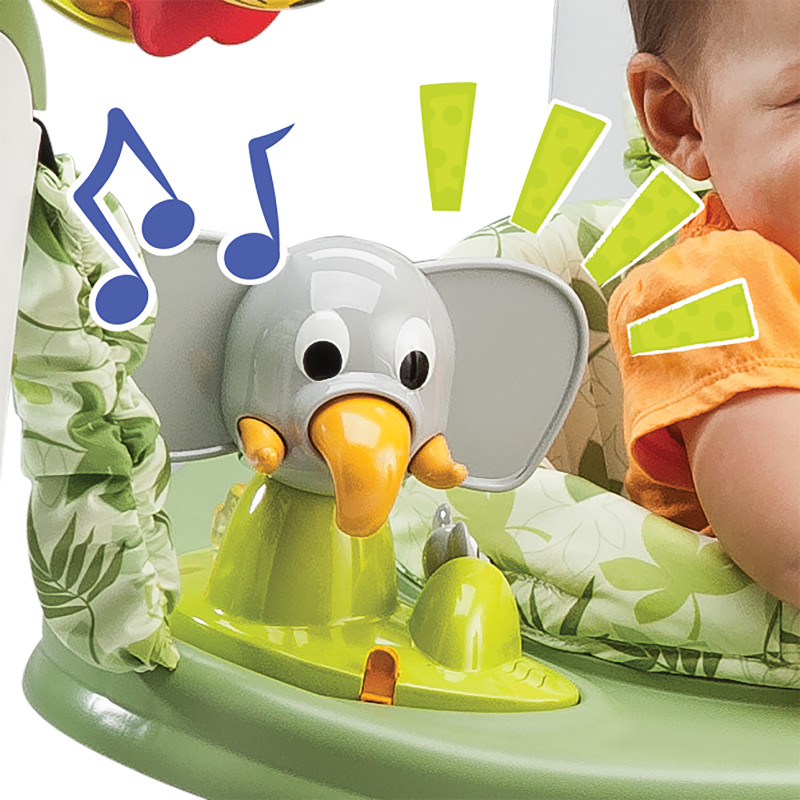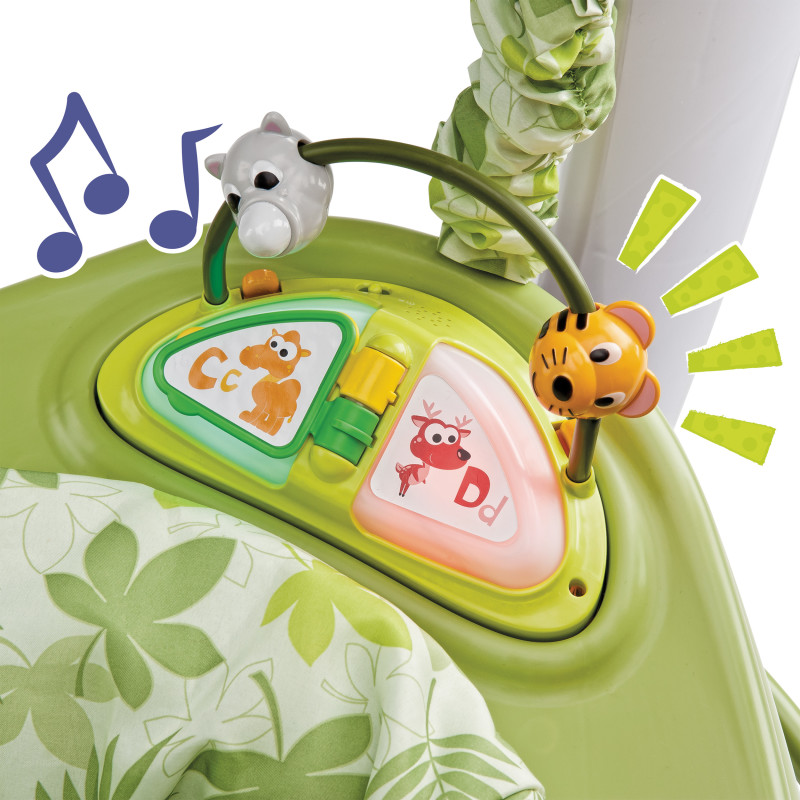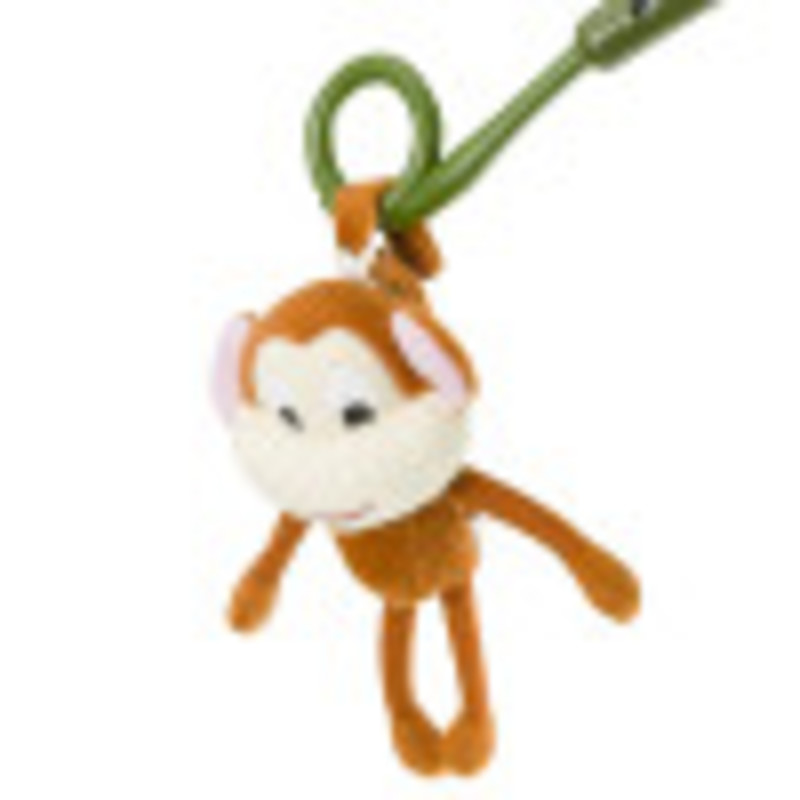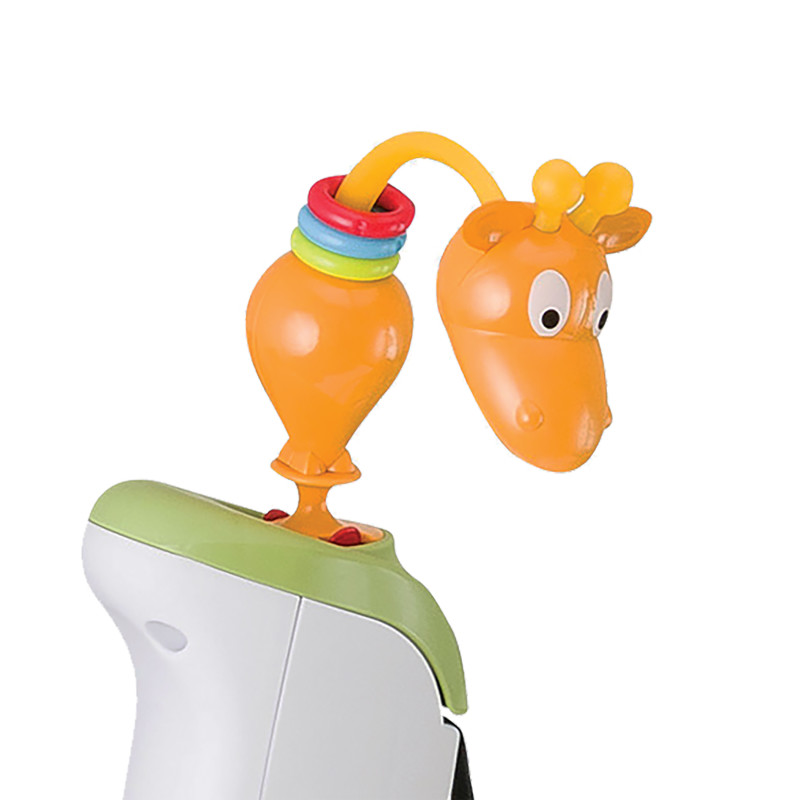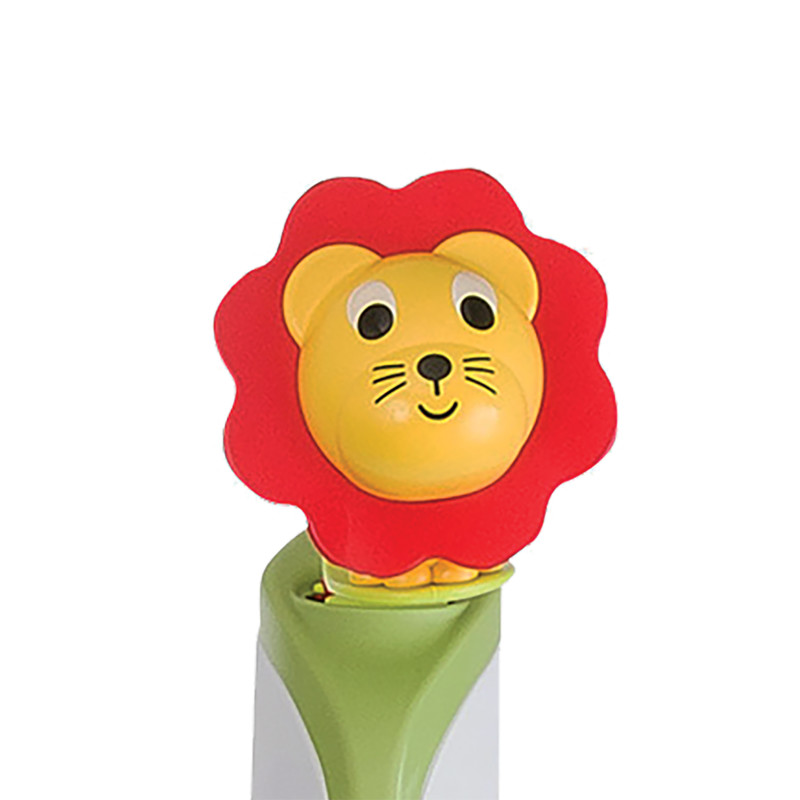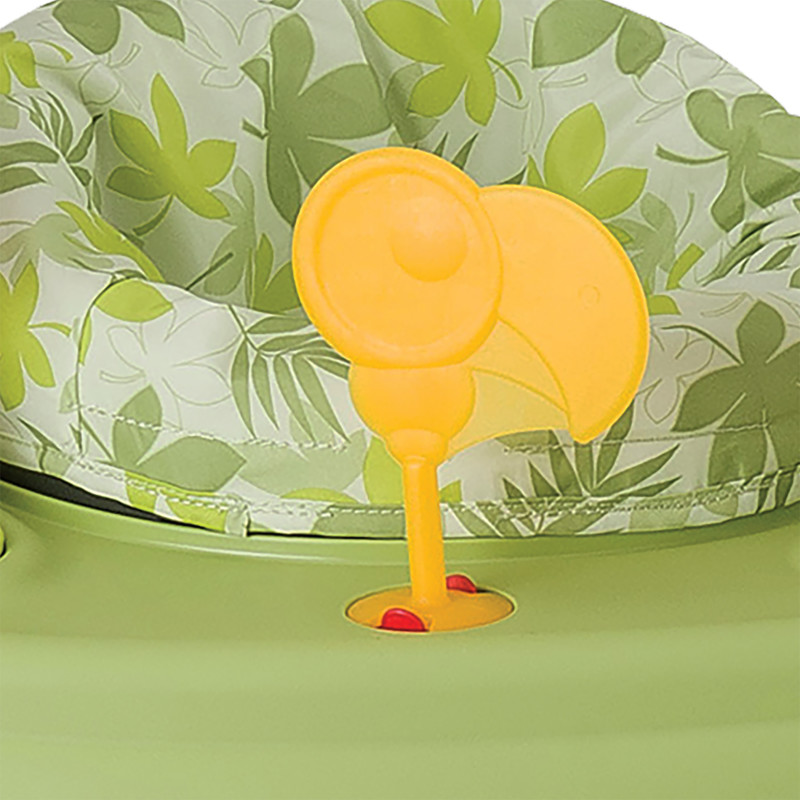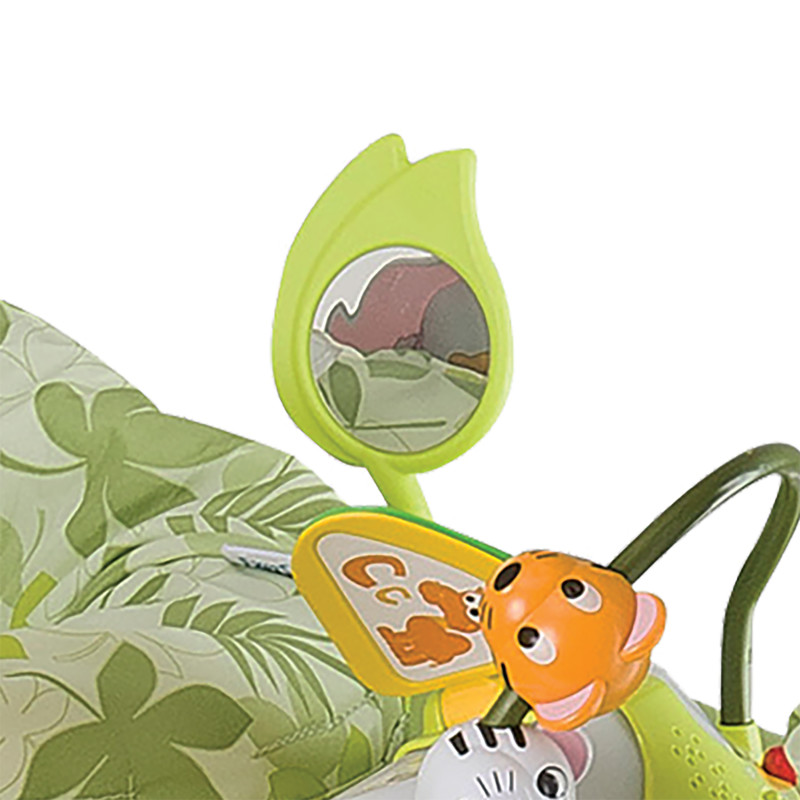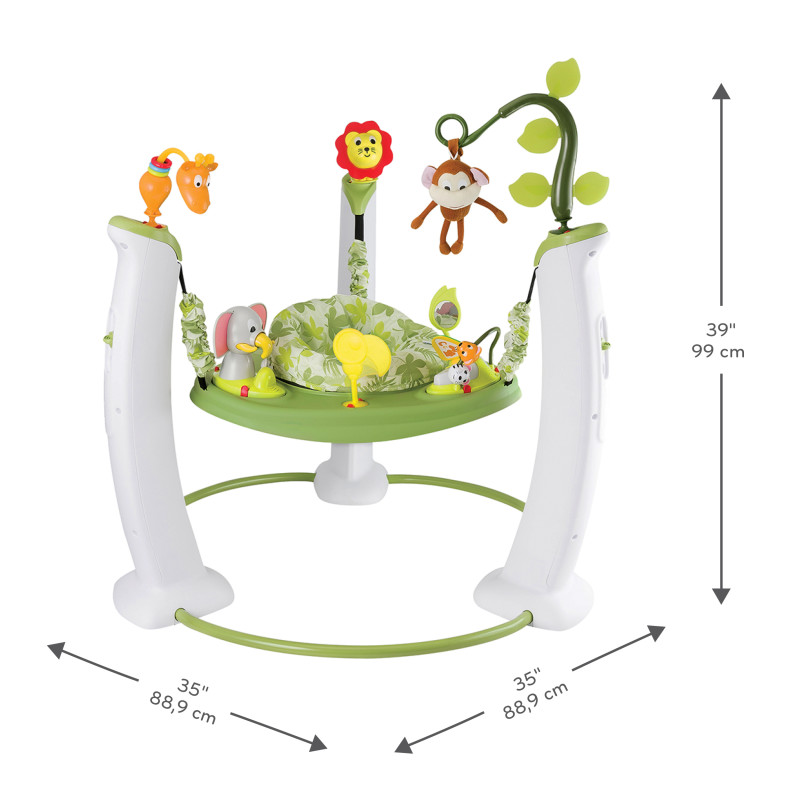 Safari Friends Jumper
The Evenflo ExerSaucer Jump & Learn stationary jumper offers parents a safe and stable environment for their children to jump, learn and play. A variety of age-appropriate toys were developed in conjunction with Child Development Institute to help baby achieve important developmental milestones. The Sarfari Friends Evenflo Exersaucer jumper rock, spin and jump actions also provide baby with plenty of exercise to strengthen gross motor skills.
Why you'll love it
15+ Fun Activities: So much for baby to do! Activities stimulate fine motor skills, hand-eye coordination and core muscle development for wiggly, giggle learning fun
Exer-Bounce: Enhanced springs provide 2X the bouncing action. Make sure you are giving your child exer-awesome bouncing fun
Lights & Sounds!: Ellie the elephant features lights and animal sound when you push on her head and the ABC book lights up when you flip a page. On/off switch offers quieter play when needed
360° Seat Spin: Reaching, turning and stretching are all a part of your child's development. The full-seat spin provides all-around fun
3-Position Height Adjustment: Easy to adjust, the 3 positions give your child more opportunity to bounce and play as they grow.
Easy to Clean: Removable, machine-washable seat pad and wipeable toys allow you to keep the play area clean
Soft & Cuddly: Mike the monkey is oh-so-huggable and can be removed for play on the go
Reach!: Gerry the giraffe and Leo the Lion promote reaching and stretching, helping to build spine and neck muscles
Flip!: Fun lights and sounds are activated when baby turns a page on the ABC flip book
Spin!: Watch the tiger chase the rhino on the bead bar
Self-Discovery Mirror: Babies love seeing their own reflection
Chewy Stalk Toys: Provide soothing comfort
is...
For 100 years, Evenflo has been a trusted source children products
Committed to the safety, wellbeing, and development of children.
Dedicated to design and engineering of products for real-life
Supported by ParentLink Consumer Care via phone, email, chat and video
Peace of Mind:
Expiration: 10 years
Warranty: 90 days
Returns: 30 days
Product Details
Child Specs
Product & Shipping Specs
Dimensions:

29.00 x 23.50 x 9.25 Inches

Product Weight:

16 lbs.
Package Width:

9.25

Package Weight:

16

Package Depth:

23.5

Package Height:

29
ExerSaucer® Jump & Learn™ Safari Friends Stationary Jumper
You might also like...
us_pivot_xplore

Pivot Xplore All-Terrain Stroller Wagon

Description

Meet the new, ultimate ride-share stroller, Pivot Xplore™All-Terrain Stroller Wagon. This new riding experience provides extended use by accommodating 1 or 2 kids up to 5 years old. The Pivot Xplore easily transforms from a stroller to a wagon by flipping the handle. This gives parents the ability to push as a stroller, or pull as a wagon. Pile all your stuff in and ride on out! Each seat holds a child up to 55 lbs., 120 lbs. total with storage.

us_xpandTS

Pivot Xpand Modular Travel System with SafeMax Infant Car Seat

Description

The Evenflo Pivot Xpand effortlessly transitions in seconds from a single to double stroller without extra parts or tools - simply slide up and flip out integrated seat mounts to add a second seat!

Single To Double!: Stroller grows from single to double with no tools or extra parts needed! Unique slide and lock system expands frame to accommodate a second toddler or infant seat
Up To 22 Configurations!: The unique design accommodates one or two riders. Infants and children can sit at various heights, upright or reclined, in both parent-facing and forward-facing modes. Toddler seat holds up to 55 lbs for extended use.
Modular Design: Infant car seat sits directly on the frame, and the toddler seat easily converts to infant mode, cradling baby at a comfortable angle
Self-Standing Fold: The compact fold conveniently self-stands, with toddler seat attached
Extra-Large Storage Basket: Expands to over 2 feet in length with front and back access for convenience
Large Cruiser Tires: Front-wheel swivel and rear-wheel suspension offer a smoother ride and superior maneuverability
Includes SafeMax Infant Car Seat

us_play-away

Play-Away Portable Playard

Description

Time to up your safety game now that your little one is on the move. The indoor/outdoor Play-Away Portable Playard is the ultimate playpen enclosure whether heading down the street or across the country. Aside from a cup of coffee, the Play-Away will quickly become your favorite item with features you'll love like a detachable UPF 50+ sun protection canopy, easy to clean water-resistant padded floor, and mesh sides so your little one can see you and you can see him. Plus, the attached pouch is perfect for a touch-screen device offering a chill out or learning zone when you need a few minutes to get stuff done.
Prev
Next