for children up to-55 lbs.
Pivot Xpand
Pivot Xpand Stroller Second Seat
$119.99
This item is currently not available.
Details
https://www.evenflo.com/travel-system/accessories/us_Pivot_Xpand_Stroller_Second_Seat.html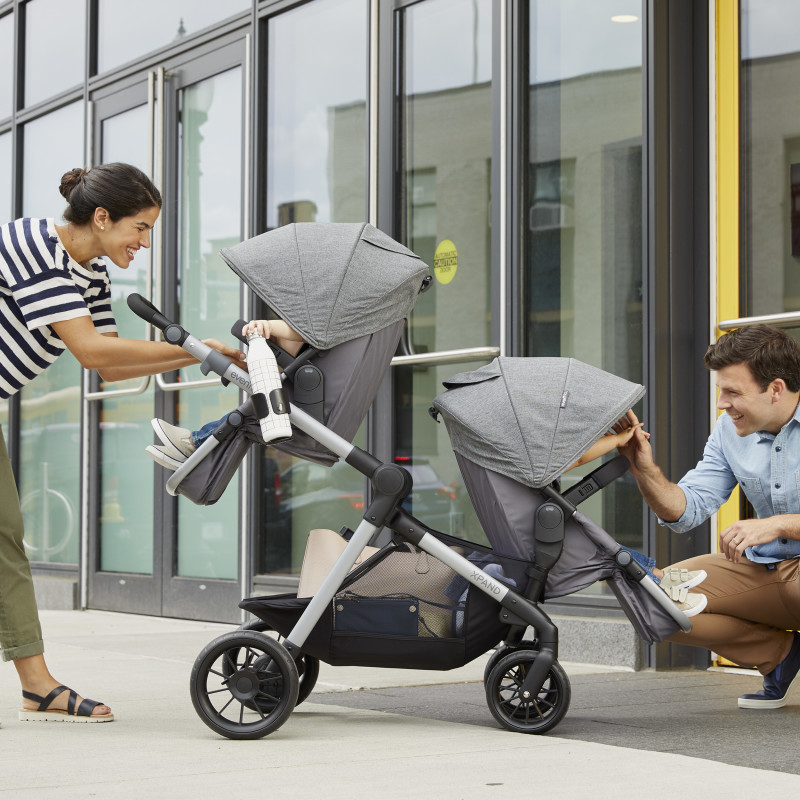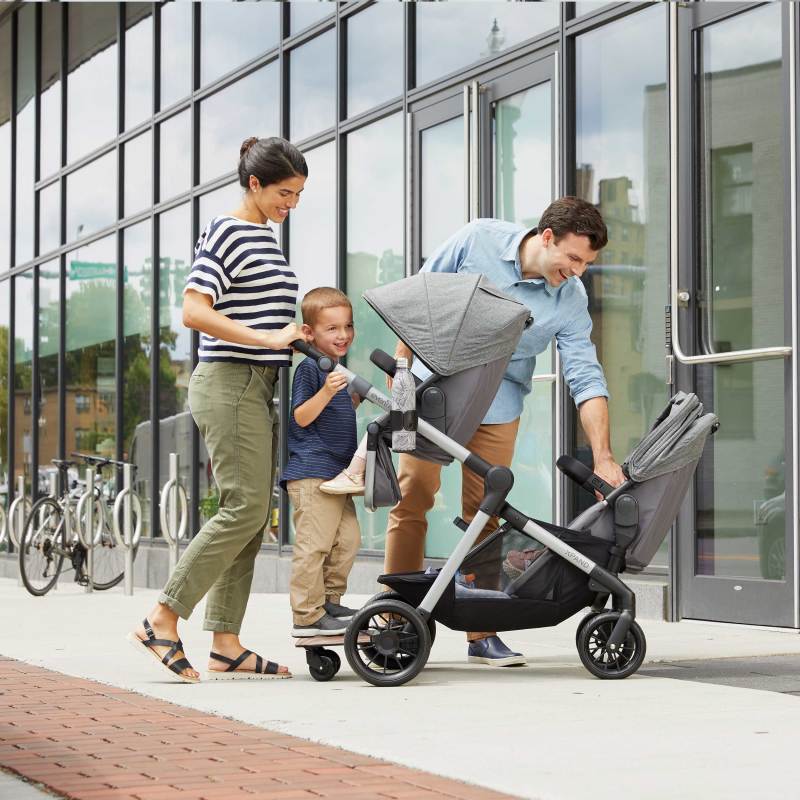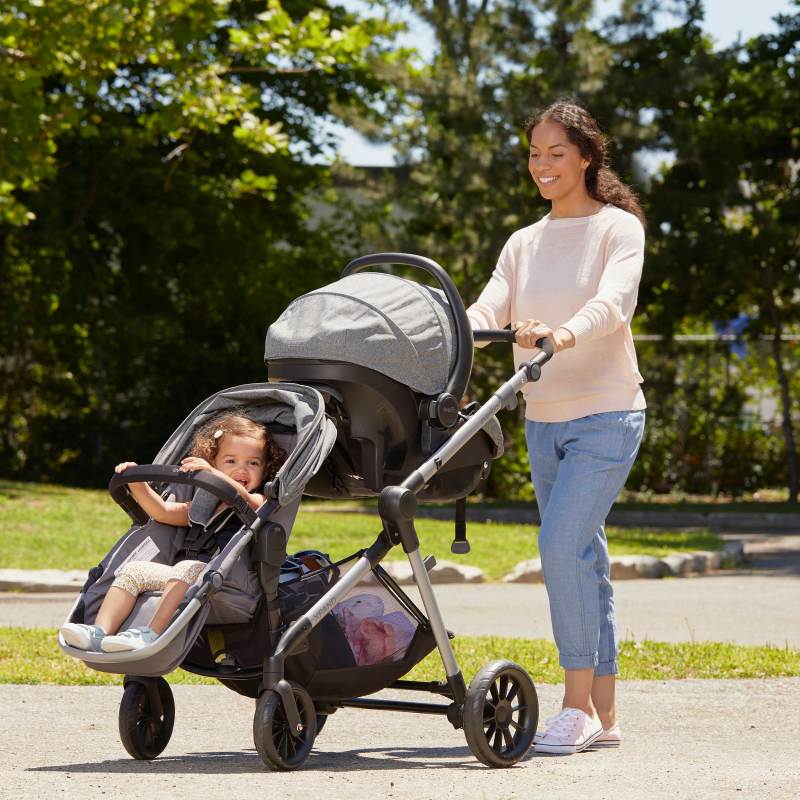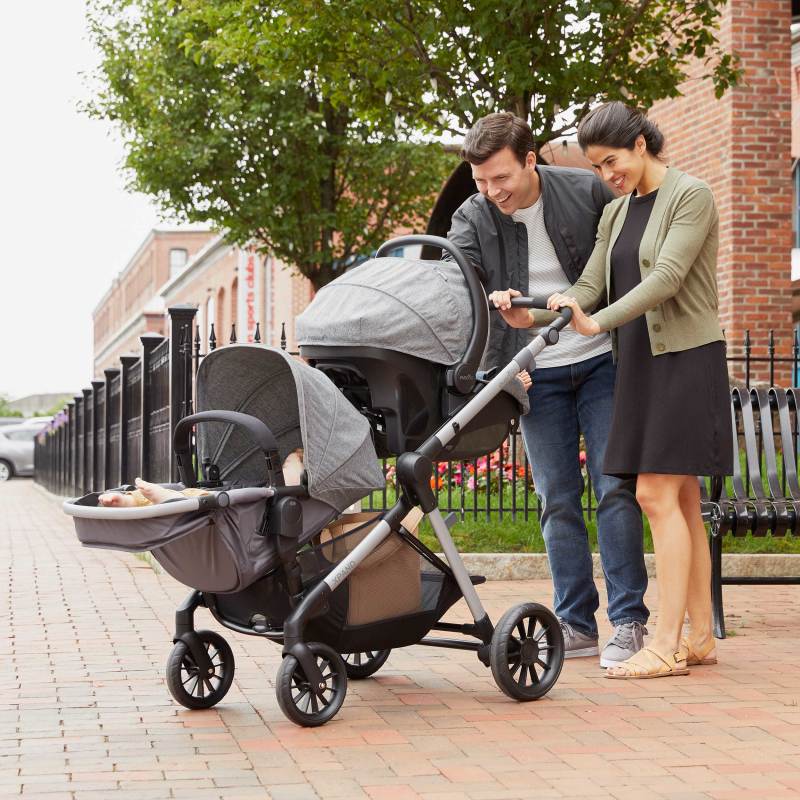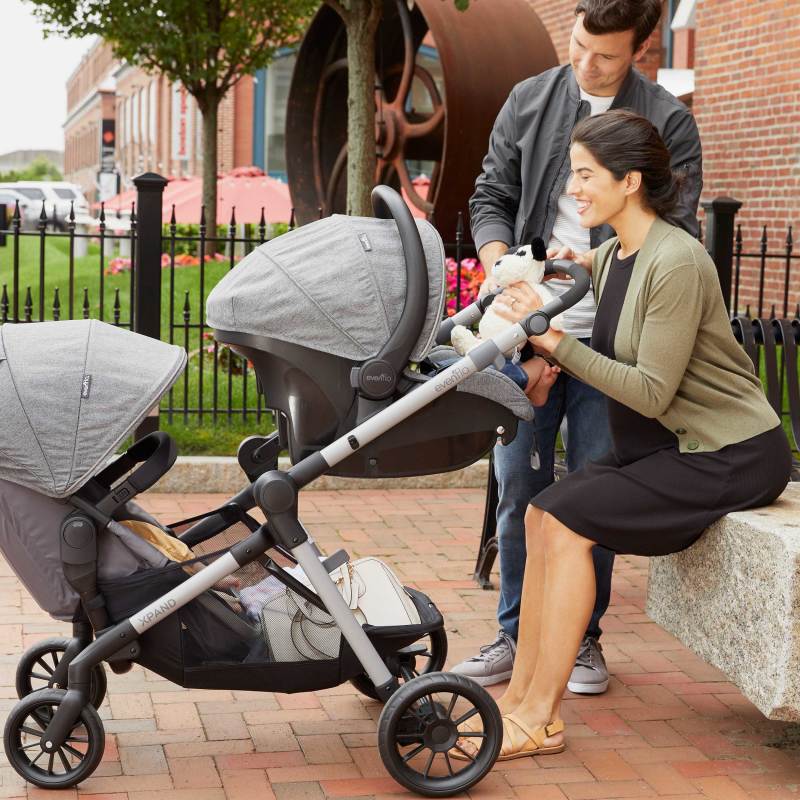 As your family grows, so can your stroller!
As your family grows, so can your stroller! Convert your Pivot Xpand Modular Stroller or Modular Travel System to a double with the Pivot Xpand Second Seat. No extra parts or tools are needed! Simply slide up the main seat attachment to create more room, flip out the front seat attachment, and click on the seat, allowing 2 children to ride at once.
Why you'll love it
A common reality is that as your family grows, you need an expanding stroller. To accommodate this need, this second baby seat- allows you to easily convert your existing Pivot Xpand Modular Stroller or Modular Travel System to a double stroller in a matter of seconds.
No Extra Parts Or Tools Needed - Simply flip out and slide up the integrated seat mounts to click on the second seat
is...
For 100 years, Evenflo has been a trusted source children products
Committed to the safety, wellbeing, and development of children.
Dedicated to design and engineering of products for real-life
Supported by ParentLink Consumer Care via phone, email, chat and video
Configuration Cart:
Peace of Mind:
Expiration: 10 years
Warranty: 90 Days
Returns: 30 days
Product Details
Child Specs (up to-55lbs)
Product & Shipping Specs
Dimensions:

15 W x 7 H x 33.5 D (inches)

Product Weight:

6.2 lbs.
Package Width:

16.13 in.

Package Weight:

8 lbs.

Package Depth:

11.5 in.

Package Height:

28 in.
Use & Care
Use & Care
Read all instructions and warnings on the product, product labels, and instruction manuals before use. Consult your vehicle owner's manual to determine proper placement of child restraint in your vehicle and familiarize yourself with your vehicle's components.
Cleaning Instructions
DO NOT lubricate or immerse in water any part of this child restraint, unless rinsing is permitted
Plastic and metal parts may be wiped clean with mild soap and water and dried with a soft cloth. Do not use abrasive cleaners or solvents.
Take care not to damage any labels.
The harness can be wiped clean with mild soap and water. Allow harness to air dry.
Machine wash the seat pad separately in cold water, delicate cycle. Tumble dry 10 to 15 minutes on low heat.
Periodically inspect and clean the restraint's crotch buckle of food, liquids, and other debris to ensure proper latching. Place the buckle in a cup of warm water and gently agitate the buckle back and forth. Press the red button several times while the buckle is in the water. Do not submerge the harness strap. To avoid damage to the buckle, do not clean the buckle with soap or detergents and do not use a lubricant.