Child Fit
Weight: Up to 130.0 lbs

Product Dimensions
Assembled: 27.95" W x 35.43" H x 61.61" D
Specs
Max Speed: 5
Run Time: 60 minutes
Battery Voltage: 12V
Replaceable Battery: Yes

Evenflo
Everybody needs some adrenaline in their lives, and there's no better way to have fun and get some wind in your hair than with the Rollplay 12 Volt GMC Sierra Denali! The custom features on this truck are perfect for any car fanatic. Your little driver won't be able to get enough of the GMC 12V Sierra Denali that lights up, honks, plays music, and makes real engine noises. Everyone will be begging to jump into the passenger seat to join in the adventure! From the steering wheel down to the big chrome-plated hub caps; even the grips and tires feature an authentic GMC design for a distinct look that would make any parent proud. Designed to be a safe choice for beginners to learn on, the four-wheel truck features a high speed lockout option for parents to limit the maximum speed until your child has a feel for the road. The rubber non-slip traction strips on the tires ensures stability and makes sure the GMC 12V Sierra Denali can go where others can't. The exciting shiny body and cushioned seats are low to the ground so that little legs can easily get on and off on their own. Of course, riding is only half the fun: when you add the GMC quality to this kid- and parent-approved truck, it comes to life! Watch your child smile, giggle, and play with delight when they hear the awesome real-life sound effects. Headlights will light up your path, turning on whenever the truck is in motion. Your kids will let you know when to watch out as they honk their horn and make real engine noises while they zoom past at the thrilling speed of 2.5 MPH to 5 MPH in forward, and 2.5 MPH in reverse. The dashboard is even decked out with an MP3 connector with speakers so your little cruiser can rock out to their own tunes as they drive around.
Features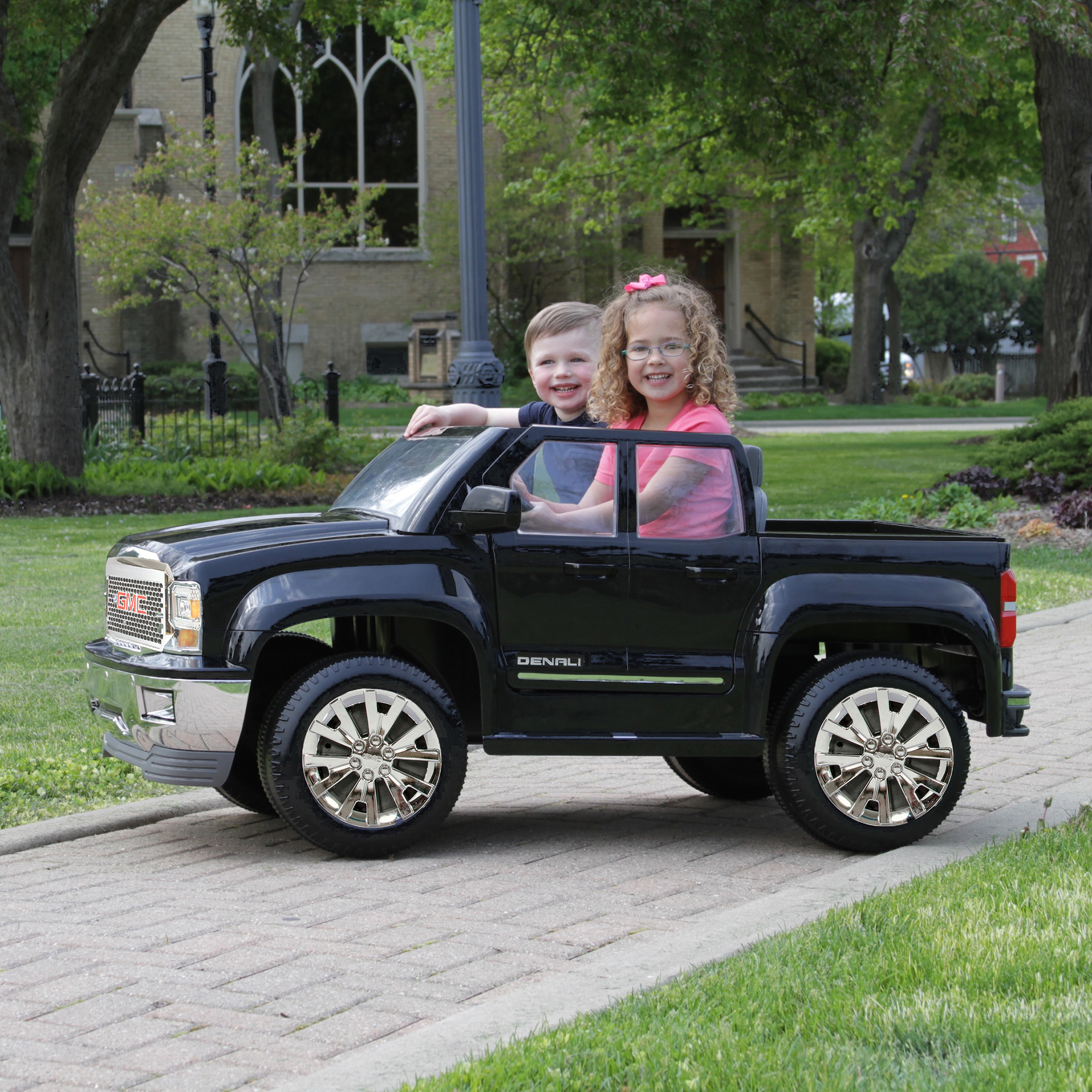 2.5 MPH & 5 MPH forward speeds, 2.5 MPH reverse speed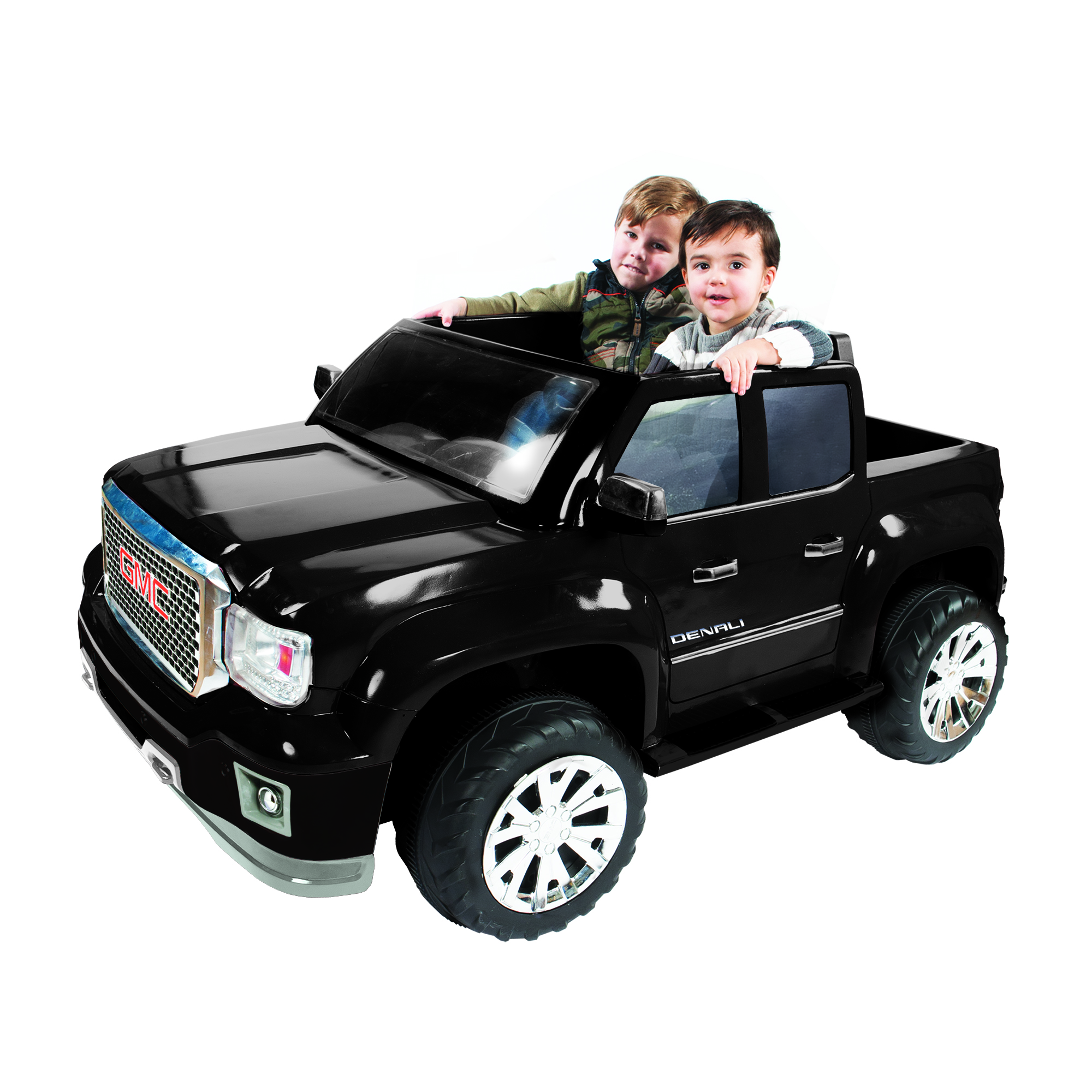 Includes MP3 connector to add music to your ride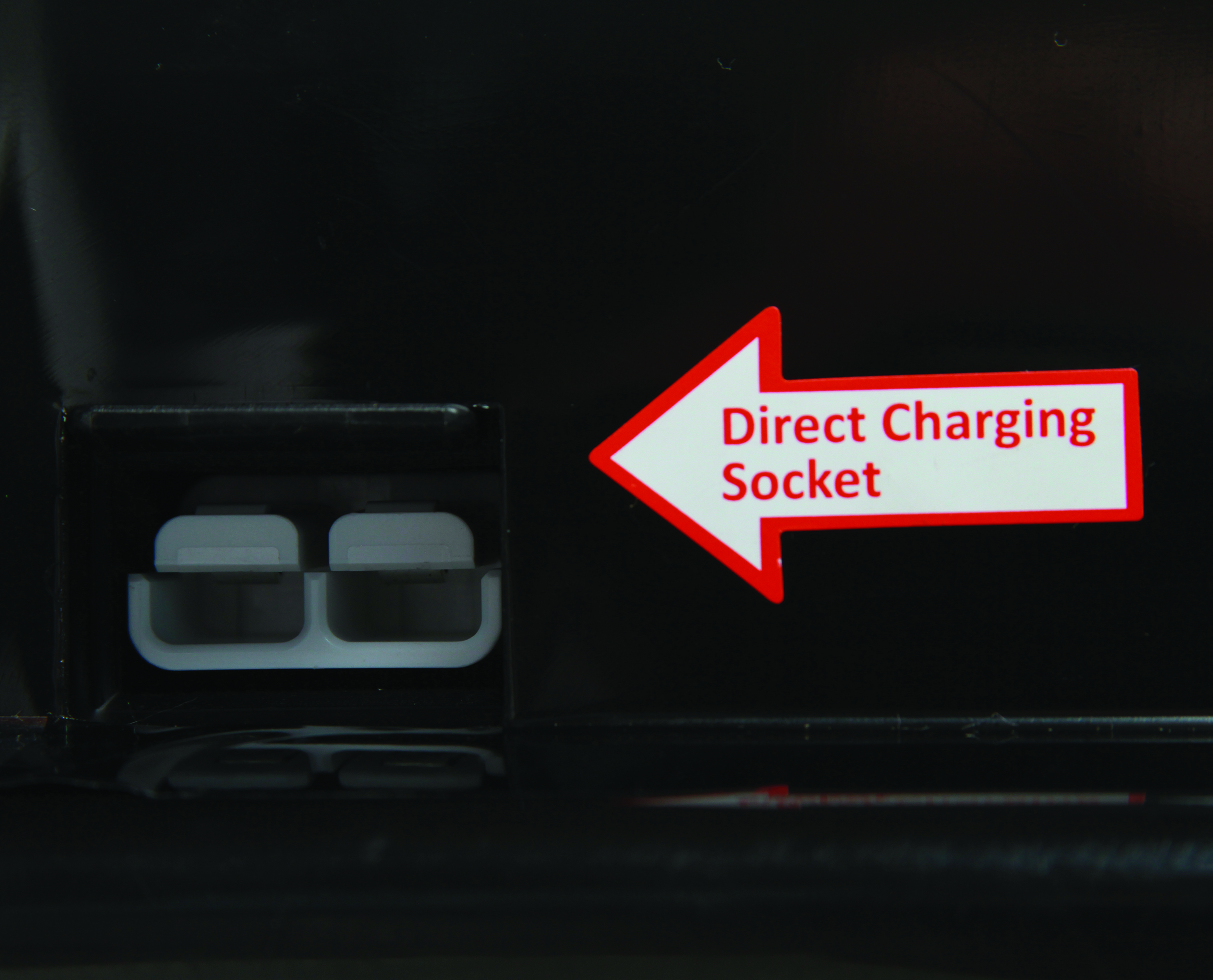 Includes battery life indicator and external side charging port for convenience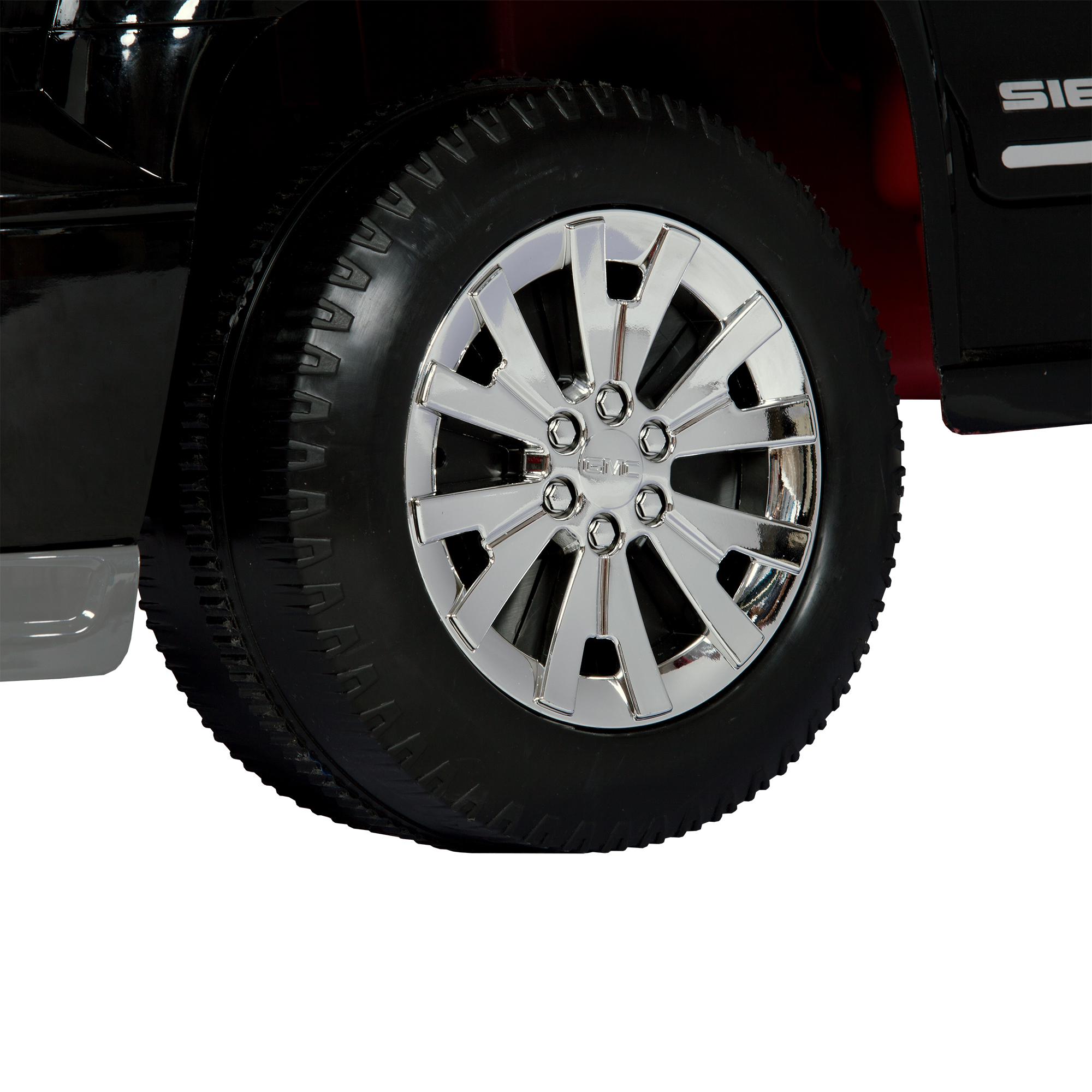 Chrome-plated rims and rubber traction strips on tires for stability during ride
Peace Of Mind
Being a parent has enough stress as it is, that's why we can assure you that we can give you as much time as you need.
Supported by ParentLink Consumer Care via chat and email
Chat
EMAIL
No time to chat?
Email us
your inquiry