for children 4-50 lbs.
/ birth to 5 years
Sibby™
Sibby™ Travel System with LiteMax 35 Infant Car Seat (Charcoal)
$199.99
This item is currently not available.
Details
https://www.evenflo.com/travel-systems/sibby/56231975.html
Sibby Travel System features a ride-along board for siblings, sleek cruising tires, and a quick lift to fold design. Created with your whole family's comfort in mind.
Peace of Mind:
Expiration: 6 years
Warranty: 90 days
Returns: 30 days
Why You'll Love it
Give little legs a break...
The Sibby travel system offers a unique ride-along board, that allows two children to use the stroller at the same time. The ride-along board connects easily and folds away when not in use. The lift-to-fold design minimizes the Sibby's overall size so it can comfortably fit any vehicle. Sleek cruiser tires and oversized rear wheels that make the Sibby travel system easy-to-maneuver. Includes Sibby stroller, easy-to-carry LiteMax infant car seat, and a stay-in-car convenience base.
Product Details
Child Specs (4-50lbs)
REAR-FACING
Weight:

4 - 35 lbs. (1.8 - 15.8 kg.)

Height:

17 - 32 in. (43–81 cm.)

Fit:

The top of the child's head must be at least 1 inch below the top of the child restraint seat back.
STROLLER
Weight:

Up to 50 lbs.

Age:

From newborn to 5 years
Product & Shipping Specs
Dimensions:

33.86 x 18.9 x 22.44 in.

Product Weight:

13
Package Width:

18.875 in.

Package Weight:

40 lbs.

Package Depth:

23.25 in.

Package Height:

33.5 in.
Safety
Safety Testing
At Evenflo, we continue to go above and beyond government testing standards for car seats.
Side Impact Tested:Meets Evenflo's proprietary side impact standards.
Designed and tested for structural integrity at energy levels approximately 2X the federal crash test standard.
FMVSS 213: Federal Motor Vehicle Safety Standards for Child Restraint Systems
FMVSS 302: Federal Motor Vehicle Safety Standards for Flammability of Interior Materials
CMVSS 302: Canada Motor Vehicle Safety Standard
CMVSS 213: Canada Motor Vehicle Safety Standard
Certified For Use In Aircraft: When used with the internal 5-point harness this restraint meets FAA Inversion requirements for airplane use.
Evenflo Temperature Testing: All current Evenflo car seats are tested for product integrity at both high and low temperatures.
Use & Care
Use & Care
Read all instructions and warnings on the product, product labels, and instruction manuals before use. Consult your vehicle owner's manual to determine proper placement of child restraint in your vehicle and familiarize yourself with your vehicle's components.
Cleaning Instructions
DO NOT lubricate or immerse in water any part of this child restraint, unless rinsing is permitted
Plastic and metal parts may be wiped clean with mild soap and water and dried with a soft cloth. Do not use abrasive cleaners or solvents.
Take care not to damage any labels.
The harness can be wiped clean with mild soap and water. Allow harness to air dry.
Machine wash the seat pad separately in cold water, delicate cycle. Tumble dry 10 to 15 minutes on low heat.
Periodically inspect and clean the restraint's crotch buckle of food, liquids, and other debris to ensure proper latching. Place the buckle in a cup of warm water and gently agitate the buckle back and forth. Press the red button several times while the buckle is in the water. Do not submerge the harness strap. To avoid damage to the buckle, do not clean the buckle with soap or detergents and do not use a lubricant.
Features & Benefits
Ride-Along Board

Allows two children to ride at the same time. Also removes easily for folding and storage

Harness Covers

Adjustable Foot Rest

Adjustable 3-postion foot rest

Parent Cup Holder

Convenient Flex-hold parent cup holder keeps cups, bottles or cans secure

Slim Fold

Features a quick fold allowing for easy storage or transportation with a slim profile

Adjustable Base

4 Harness Slots

Removable Head Pillow

Positionable head pillow provide extra comfort and support for proper head and body positioning– removable as child grows

Sport Style Handle Grips

Ergonomic handed grips provide all-day comfort and make steering a breeze

Oversized Store-It Basket

Stash essentials in the larger, under-seat storage basket

Up-Front Harness Adjustment

Wheel Lock
Prev
Next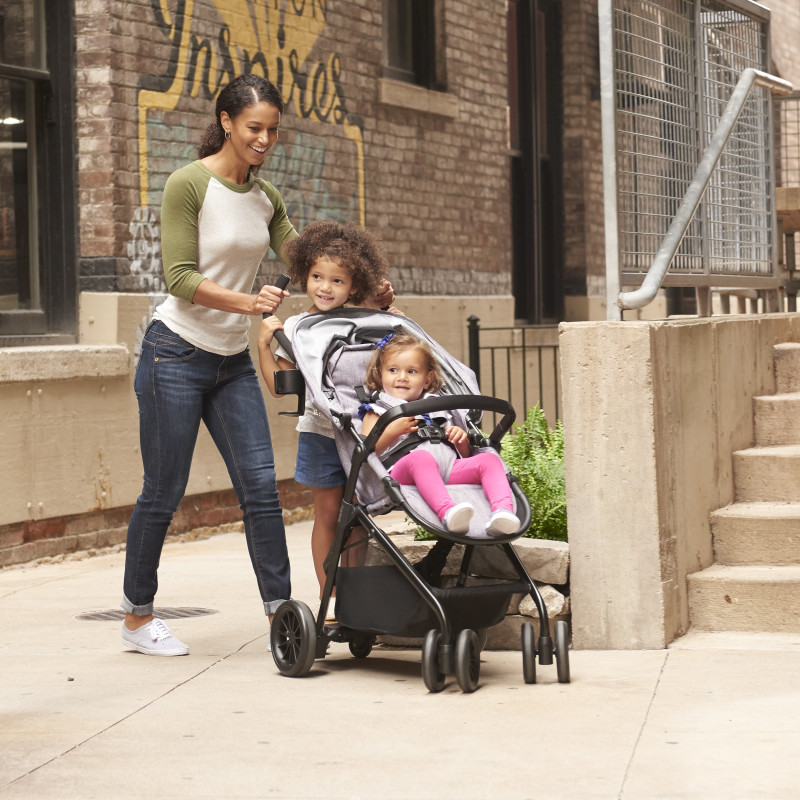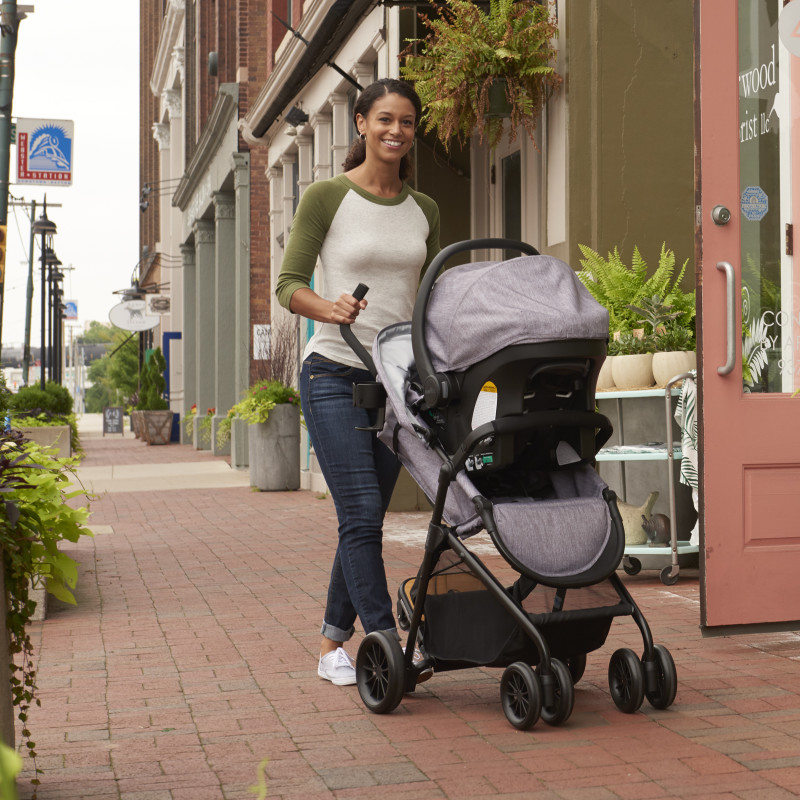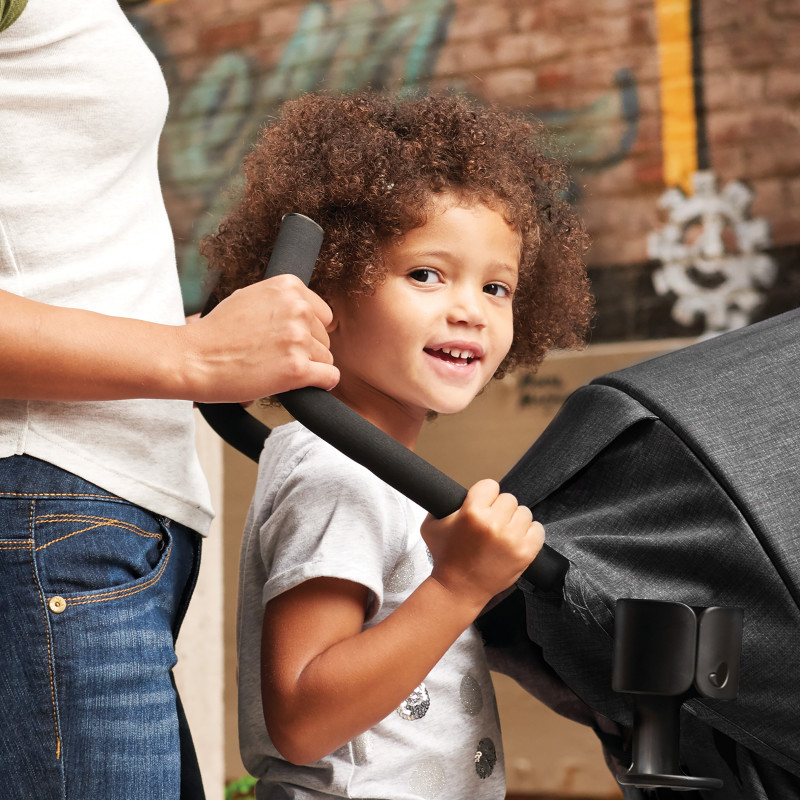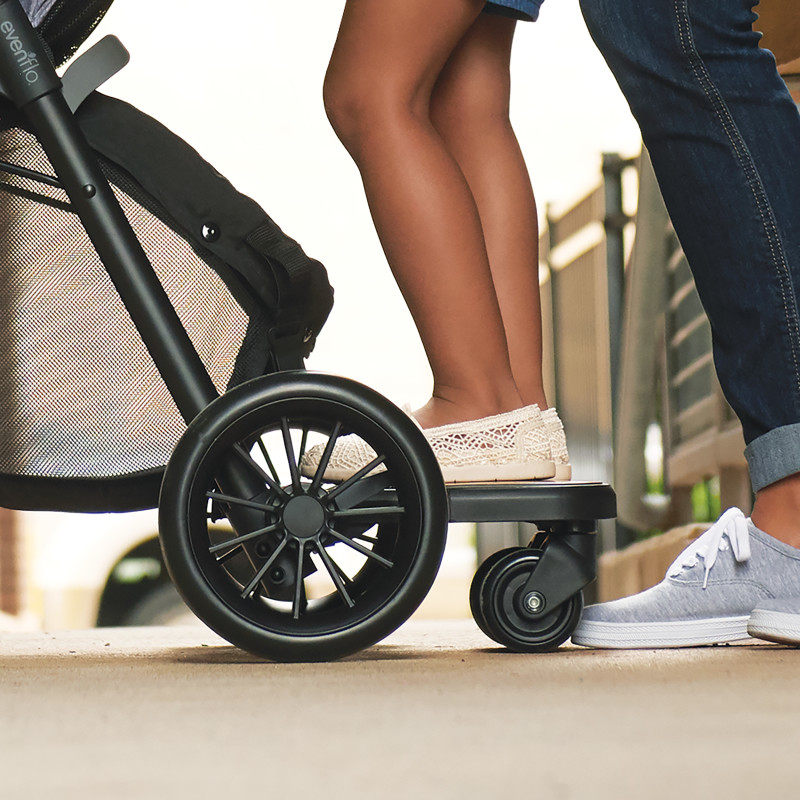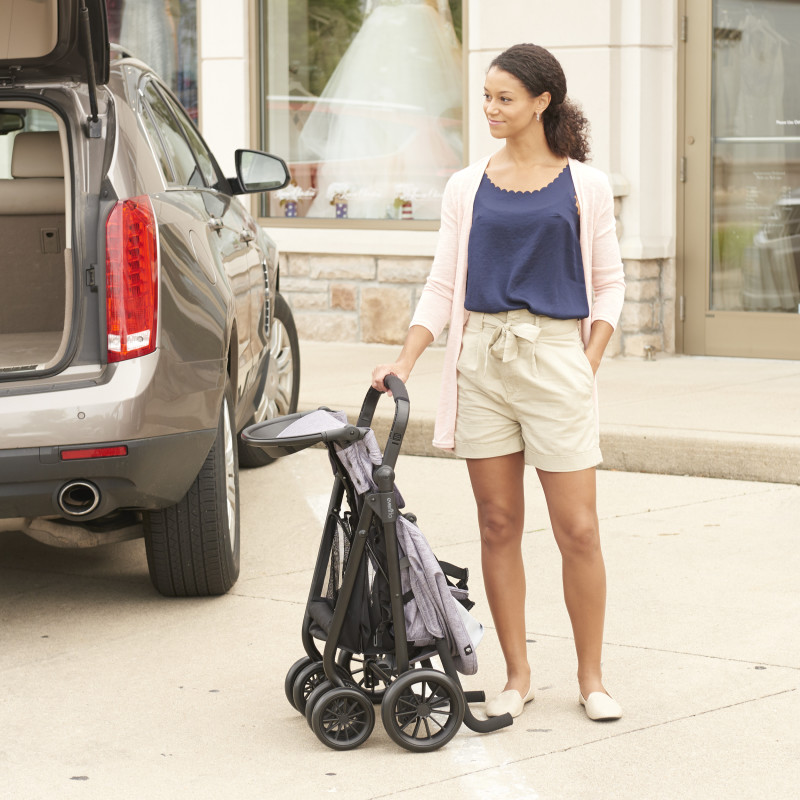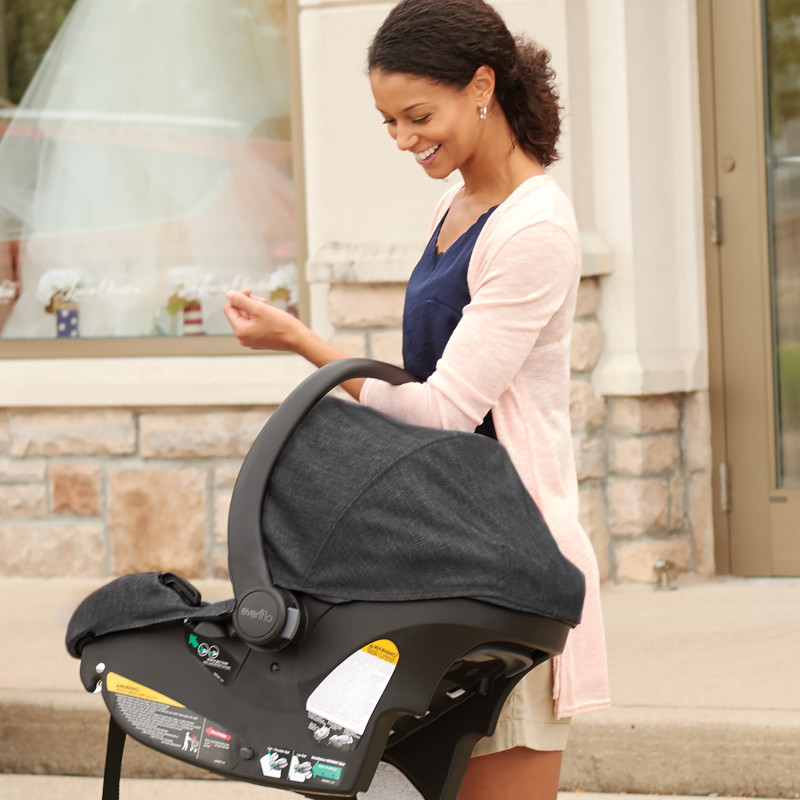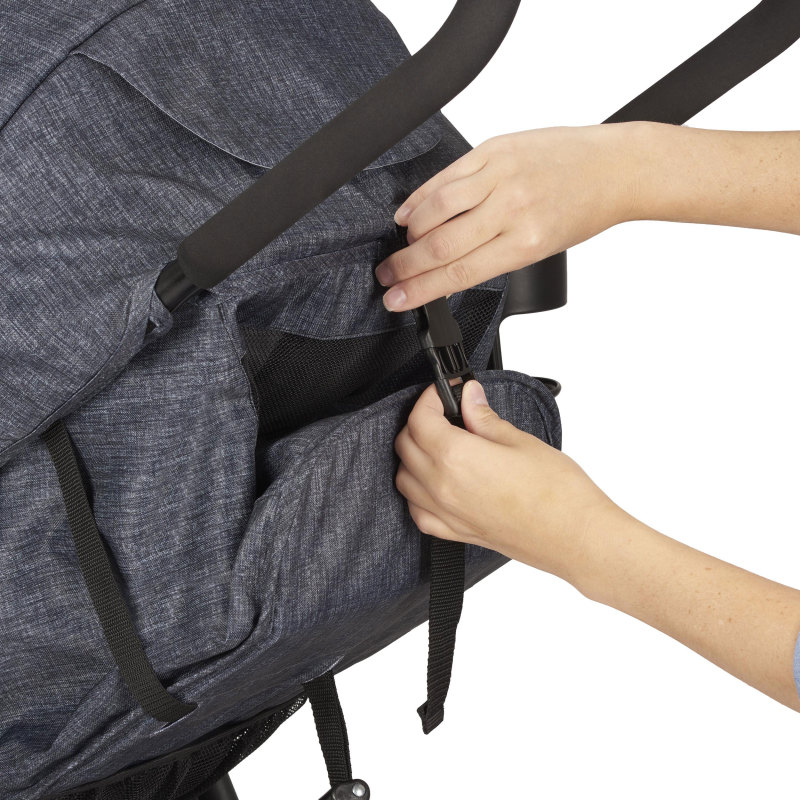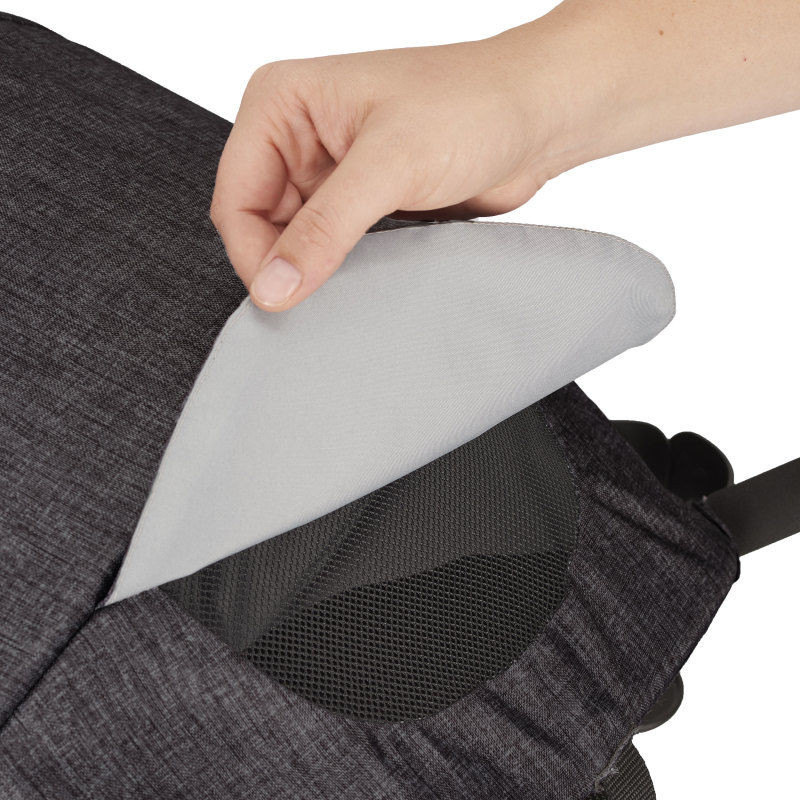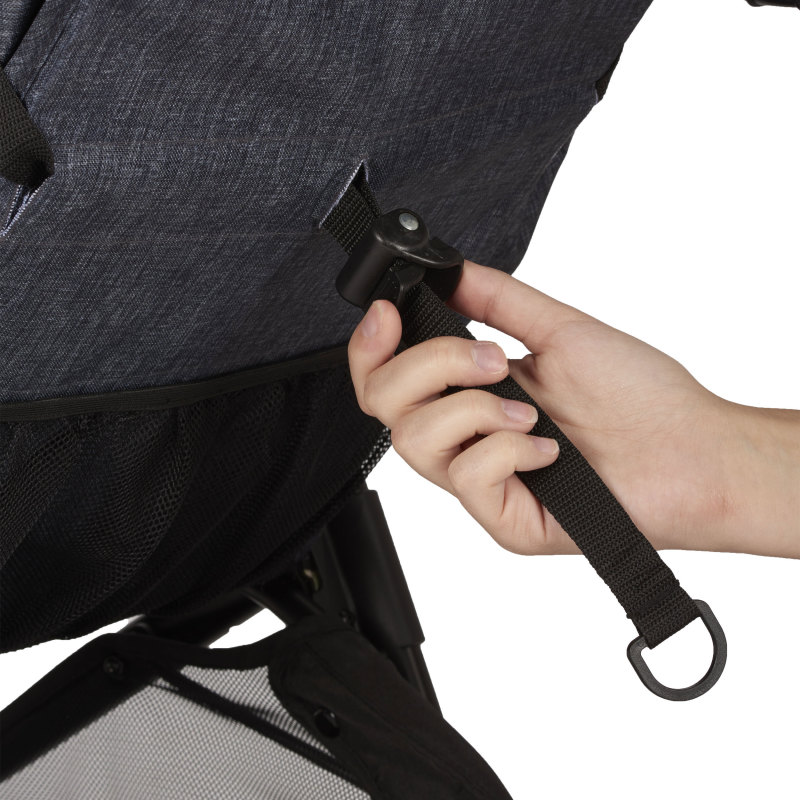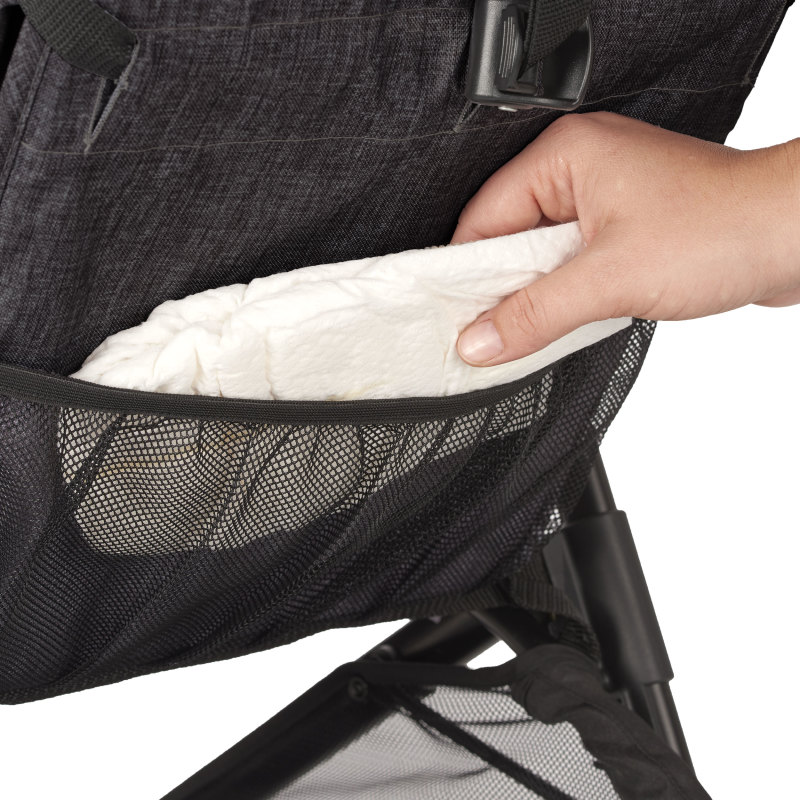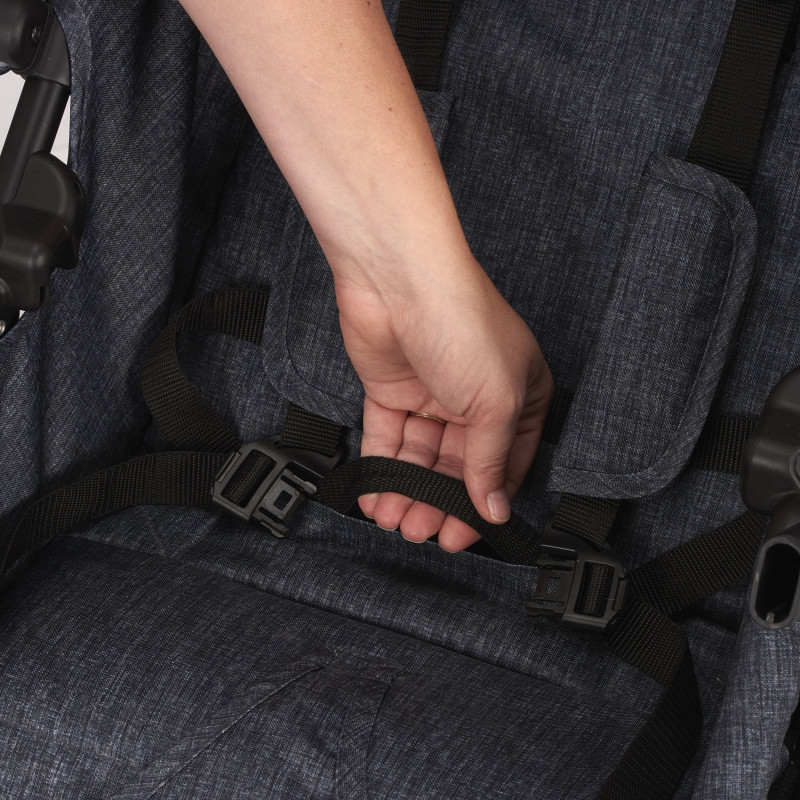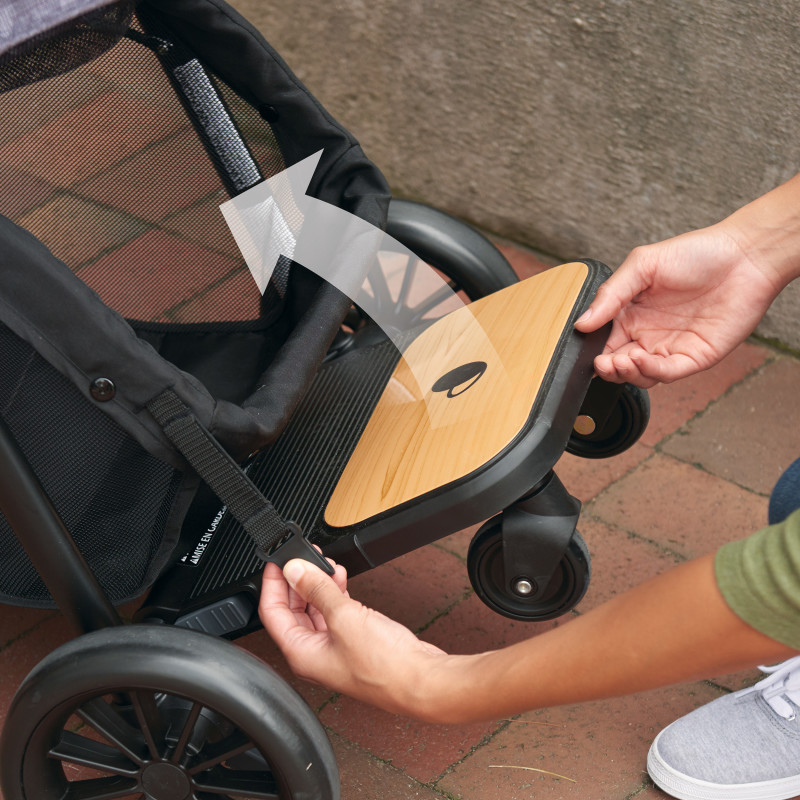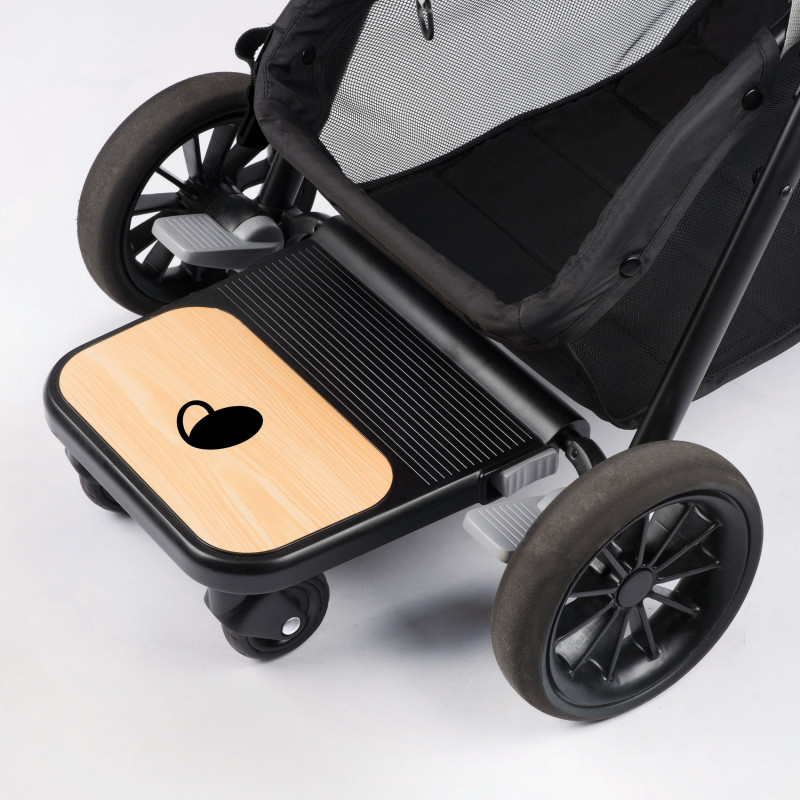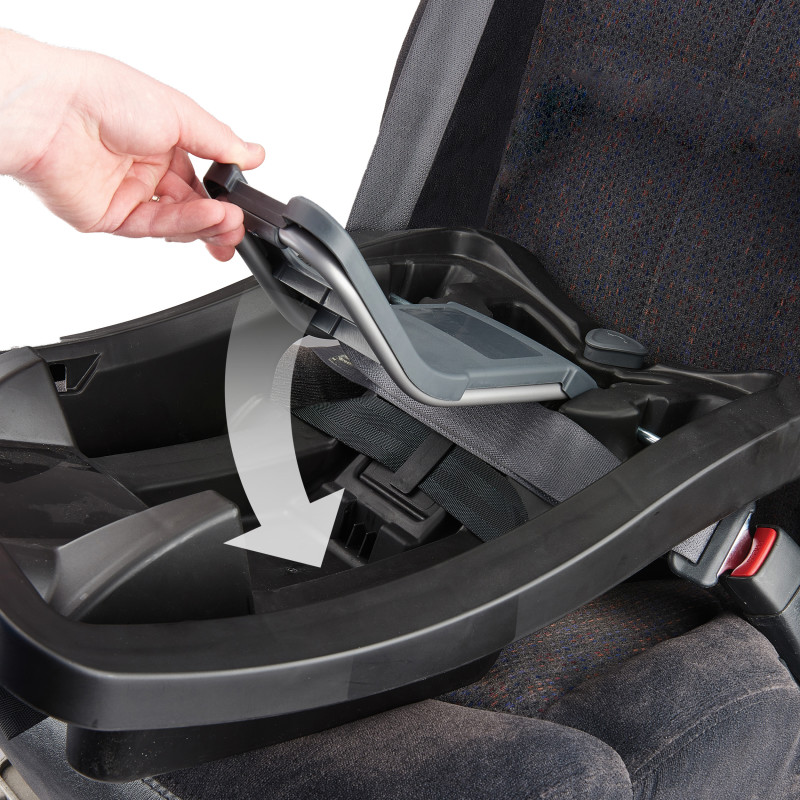 Evenflo Sibby™ Travel System with LiteMax™ 35 Infant Car Seat Product Tour
Give little legs a break with the Evenflo Sibby™ Travel System with LiteMax™ 35 Infant Car Seat. This fully featured travel system includes a unique ride-along board that allows a sibling easy on-and-off access to ride with or walk beside on a whim.