Everykid
EveryKid 4-in-1 Convertible Car Seat (Maya Coral)
Details
https://www.evenflo.com/car-seats/39312398.html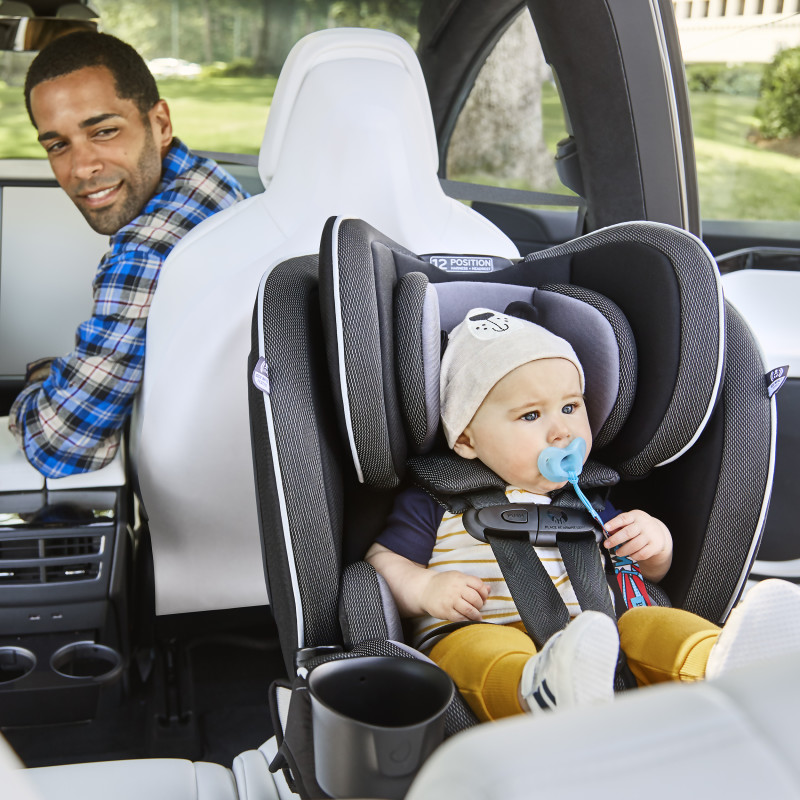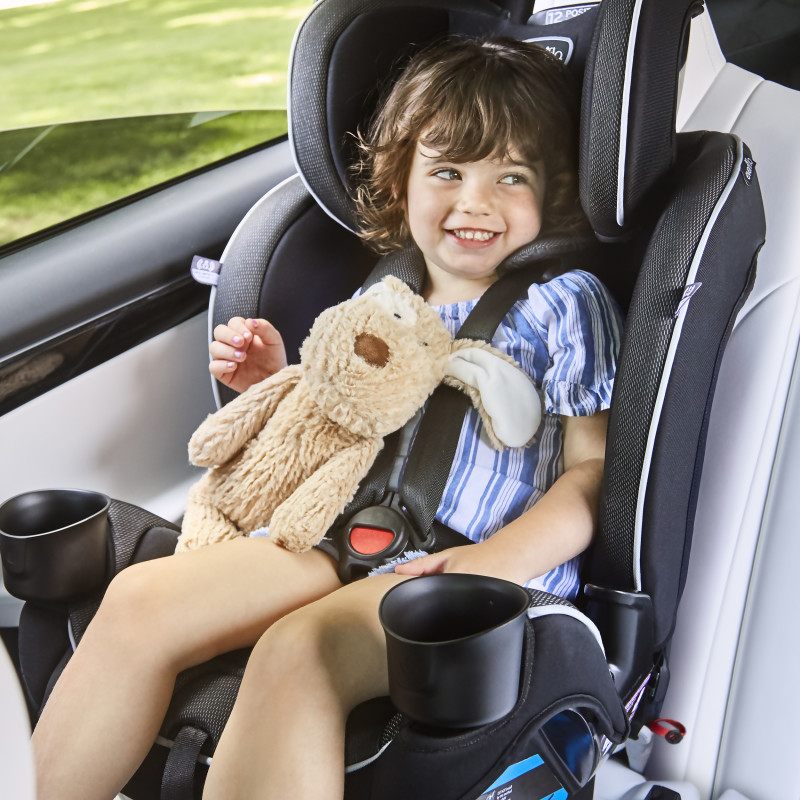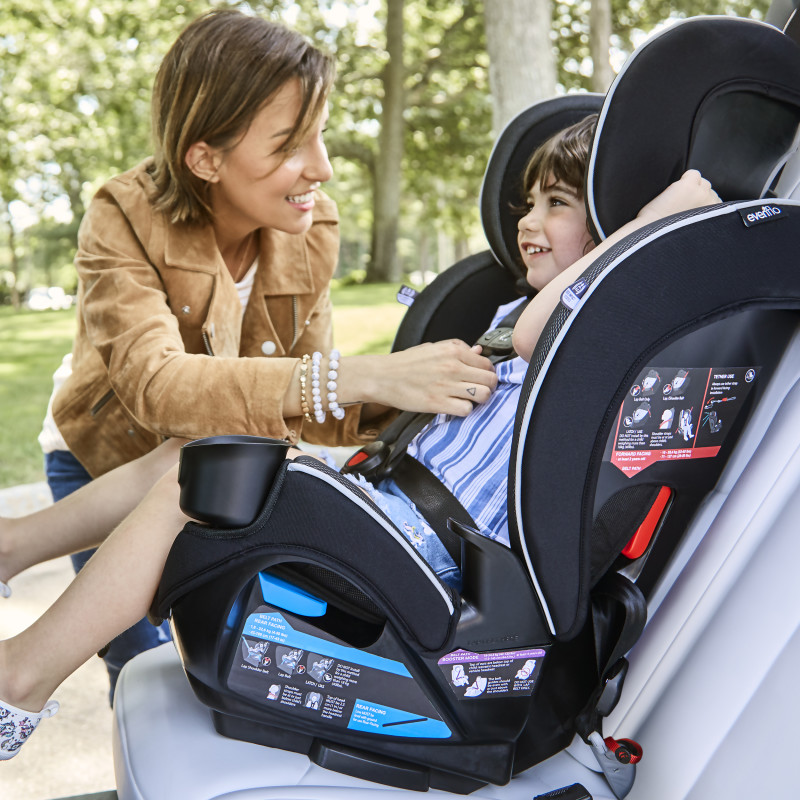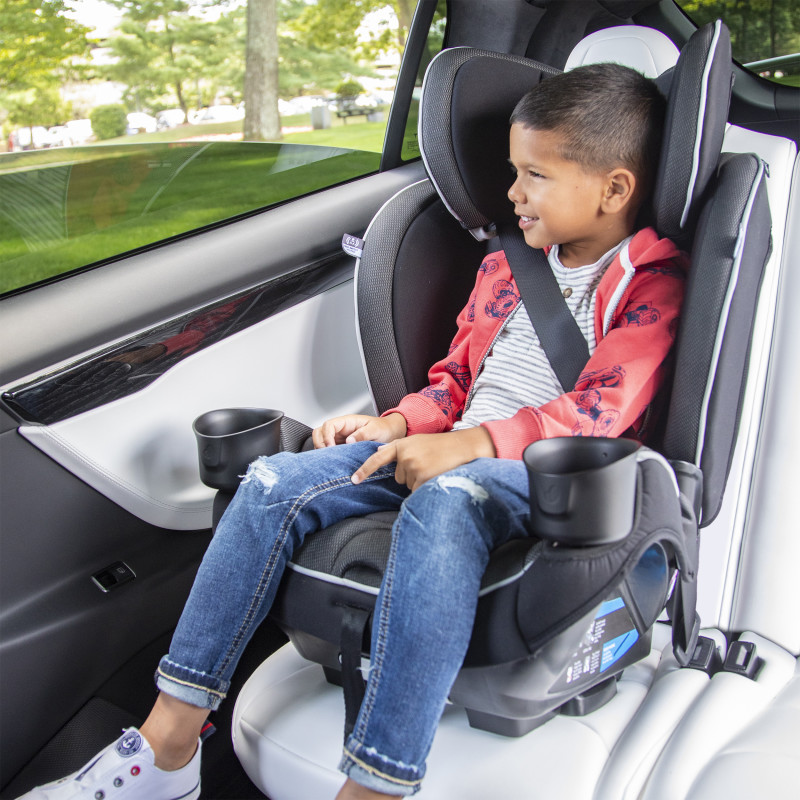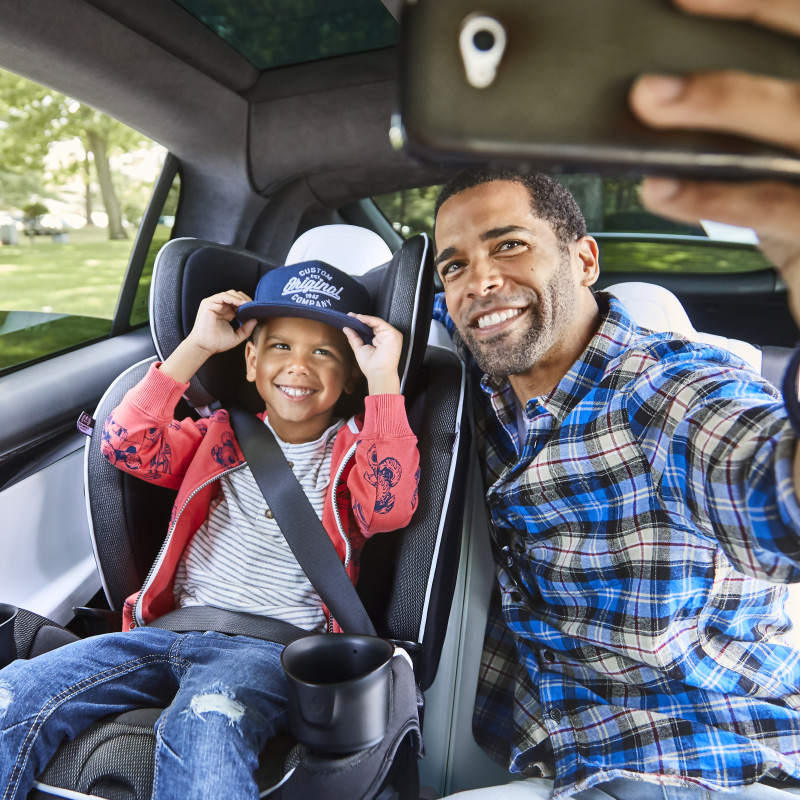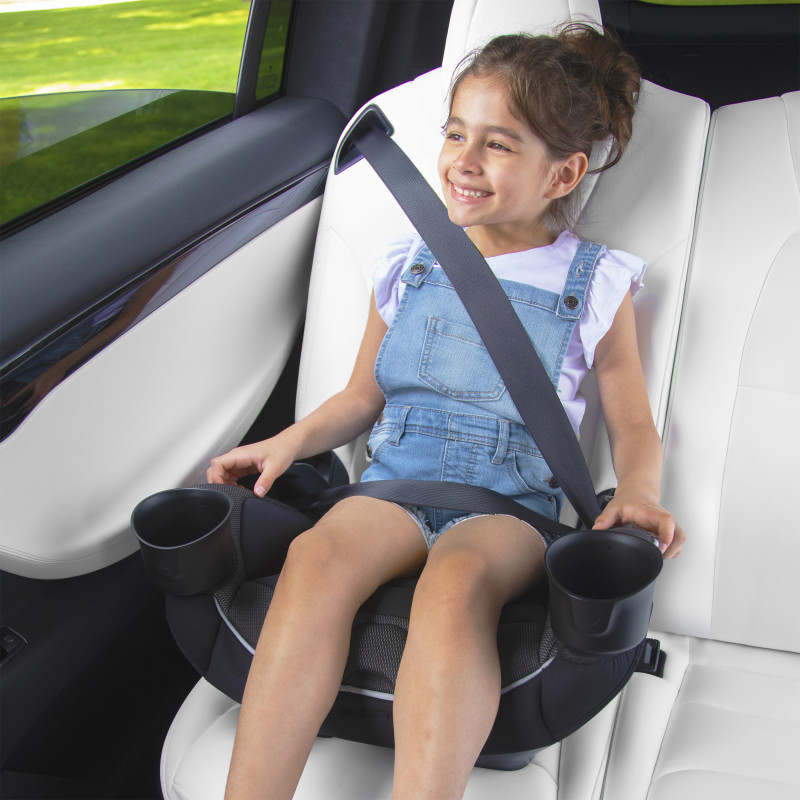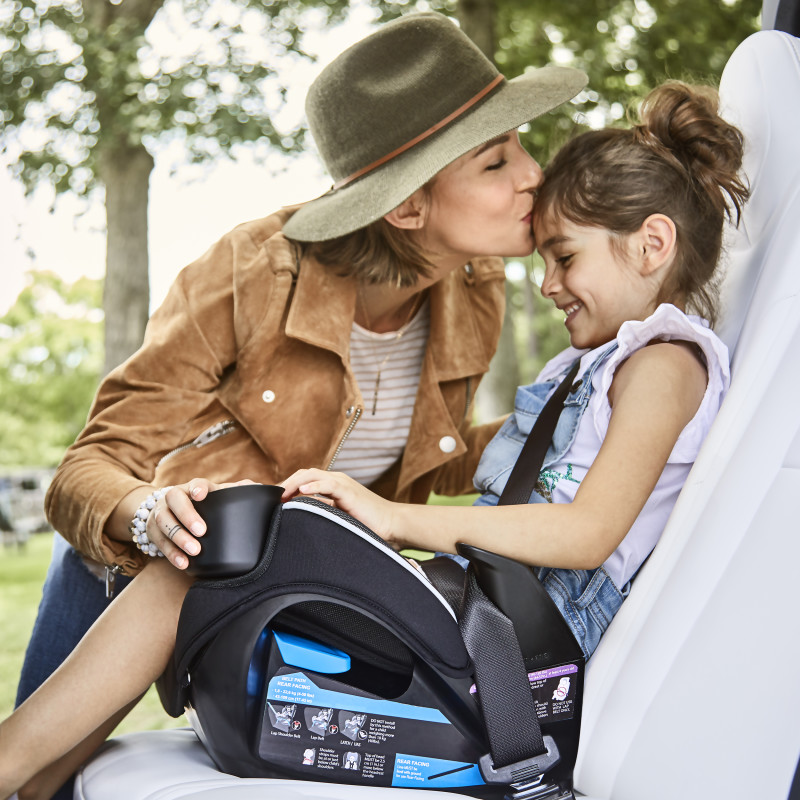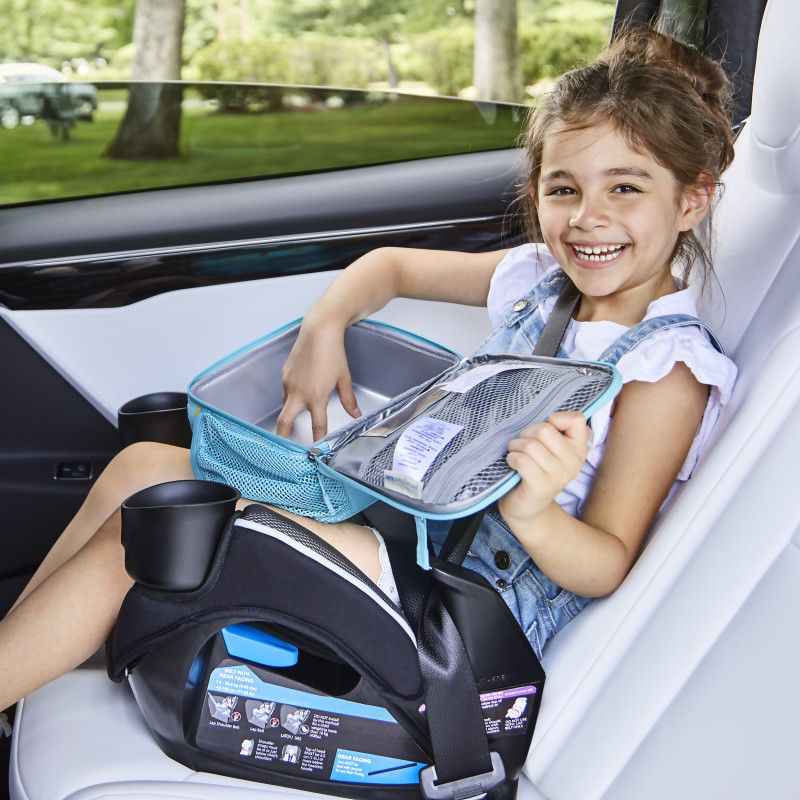 Built For A Decade of Adventure
The Evenflo EveryKid 4-In-1 Car Seat has been engineered for maximum comfort, safety, and longevity. The EveryKid accommodates your child by adjusting to multiple positions, allowing kids to ride rear-facing beyond two years of age—without extending the seat or cramping other passengers. This all-in-one car seat provides a safe and secure ride for up to a decade. Parents and grandparents love the Quick Connector LATCH and belt lock offs for an easy and tight installation. It can be used as a rear-facing car seat with harness, forward-facing car seat with harness, belt-positioning high-back booster, and no-back booster that helps keep children 4 - 120 lb secure while riding in a vehicle.
Why you'll love it
Kids will be speed crawling, rock wall climbing, half pipe jumping kids. The EveryFit 4-in-1 Car Seat gets them from one adventure to the next with enduring safety, comfort and confidence.
One car seat, for 10 years of WOAH. Infants 4-40 lb, Front Facers 22-65 lb, 3 booster modes for 40-120 lb.
is...
For 100 years, Evenflo has been a trusted source children products
Made in the USA with US + Global Components
Dedicated to design and engineering of products for real-life
Supported by ParentLink Consumer Care via phone, email, chat and video
Peace of Mind:
Expiration: 10 years
Warranty: 90 Days
Returns: 30 days
Product Details
Child Specs (4-120lbs)
REAR-FACING
Weight:

4 - 40 lb (1.8 - 18.1 kg)

Height:

17 - 40 in (43 - 102 cm)

Fit:

Child's head must be 1 in. below the handle (not to exceed 48")
FORWARD-FACING
Weight:

22 - 65 lb (10 - 29.5 kg)

Height:

28 - 49 in (71 - 124 cm)

Age:

For children at least 2 years old
HARNESSED BOOSTER
Weight:

40 - 65 lb (18 - 29.5 kg)

Height:

44 - 57 in (112 - 145 cm)

Age:

For children at least 4 years old
SEAT BELT BOOSTER
Weight:

40 - 120 lb (18 - 54.4 kg)

Height:

44 - 57 in (112 - 145 cm)

Age:

For children at least 4 years old
NO BACK BOOSTER
Weight:

40 - 120 lb (18 - 54.4 kg)

Height:

44 - 57 in (112 - 145 cm)

Age:

At least four years of age
Product & Shipping Specs
Package Width:

19

Package Weight:

22.5

Package Depth:

23

Package Height:

25
Safety
Safety Testing
At Evenflo, we continue to go above and beyond government testing standards for car seats.
Side Impact Tested:Meets Evenflo's proprietary side impact standards.
Designed and tested for structural integrity at energy levels approximately 2X the federal crash test standard.
FMVSS 213: Federal Motor Vehicle Safety Standards for Child Restraint Systems
FMVSS 302: Federal Motor Vehicle Safety Standards for Flammability of Interior Materials
CMVSS 302: Canada Motor Vehicle Safety Standard
CMVSS 213: Canada Motor Vehicle Safety Standard
Certified For Use In Aircraft: When used with the internal 5-point harness this restraint meets FAA Inversion requirements for airplane use.
Evenflo Temperature Testing: All current Evenflo car seats are tested for product integrity at both high and low temperatures.
Use & Care
Use & Care
Read all instructions and warnings on the product, product labels, and instruction manuals before use. Consult your vehicle owner's manual to determine proper placement of child restraint in your vehicle and familiarize yourself with your vehicle's components.
Cleaning Instructions
DO NOT lubricate or immerse in water any part of this child restraint, unless rinsing is permitted
Plastic and metal parts may be wiped clean with mild soap and water and dried with a soft cloth. Do not use abrasive cleaners or solvents.
Take care not to damage any labels.
The harness can be wiped clean with mild soap and water. Allow harness to air dry.
Machine wash the seat pad separately in cold water, delicate cycle. Tumble dry 10 to 15 minutes on low heat.
Periodically inspect and clean the restraint's crotch buckle of food, liquids, and other debris to ensure proper latching. Place the buckle in a cup of warm water and gently agitate the buckle back and forth. Press the red button several times while the buckle is in the water. Do not submerge the harness strap. To avoid damage to the buckle, do not clean the buckle with soap or detergents and do not use a lubricant.
Features & Benefits
COMFORT

Angles your child comfortably to minimize head slump with three rear-facing recline positions and one forward-facing recline position.

PROPER FIT

The one-hand, 12-position headrest and easy to slide no-rethread harness straps can adjust as your child grows without uninstalling the car seat.

CONVENIENCE

Machine-washable fabrics are easy to remove for cleaning. Dual integrated cup holders put drinks and snacks within arm's reach.

A TRUSTED PARTNER TO PARENTS

Evenflo has been a trusted source of quality-built child-safety systems for 100 years. We work persistently to provide innovative products designed to help you throughout your journey as a parent.
Prev
Next
EveryFit Product Overview
Built for a decade of adventure, meet EveryFit, close up, both in-studio and in-the-car. Get introduced to EveryFit's no re-thread harness, snack tray, breathable fabrics as well as it's 4 modes of use for 4 - 120lb.
EveryKid Car Seat Install Videos
Please see the video playlist below for installation instructions and tips.
EveryKid 4-in-1 Car Seat FAQs

How do I change the position of the crotch buckle on the EveryKid 4-in-1 car seat?

In order to adjust the crotch buckle of the Evenflo EveryKid 4-in-1 car seat you will need to start by removing the booster base from the bottom of the car seat. Once the booster base is removed, you will be able to access underneath the seat where the buckle anchor is located. Turn the anchor to remove from one slot and place into the other slot. Please refer to the product instructions for details on when to change the buckle position.

I removed part of the EveryKid car seat cover while installing my car seat rear-facing, but now that the seat is installed I can't get it back on.

It does help to remove a portion of the seat pad when installing your car seat so you can better access the seat belt or lower anchor strap. When installing your EveryKid in rear-facing mode, instead of detaching the portion of the seat pad near your child's feet, detach the seat pad from the back of the seating area. The back portion of the seat pad lifts up to expose the white handle for removing the booster base. The back corners are held down by small elastic loops. Remove the elastic loops and you can lift the entire seat pad towards the front of the car seat. Removing the seat pad from around the crotch buckle allows access to the entire rear-facing belt path.

When your installation is complete, route the crotch buckle through the appropriate slot in the seat pad and reattach the back corners of the seat pad with the small elastic loops.

How do I know if my car seat is tightly installed?

When checking for a tight installation, it is important to test the car seat right where you have it installed to the vehicle. For a rear-facing car seat, that means you will grab the car seat near your child's feet and not near their head. While holding the car seat near the installation area, try to move the car seat side to side and front to back. The car seat should not move more than one inch in any direction.

If the car seat moves more than one inch when checking at the belt path, you have a few options:

Try to tighten the installation again.
Try a different seating position in the vehicle.
Try a different installation method, if possible.
Contact ParentLink for assistance: https://www.evenflo.com/contactus

Does the Evenflo EveryKid have a steel frame?

The Evenflo EveryKid meets or exceeds all applicable Federal motor vehicle safety standards and Evenflo's internal testing standards. These products do not have a steel frame, but are made of robust plastic sufficient to withstand numerous dynamic tests. The Evenflo EveryKid are engineered to manage crash energy appropriately without the addition of a steel frame. This allows the car seat to be lightweight, making it easier to move between vehicles.