Pivot Xplore
Pivot Xplore All-Terrain Stroller Wagon
$349.99
$299.49
This item is currently not available.
Details
https://www.evenflo.com/stroller-wagon/us_pivot_xplore.html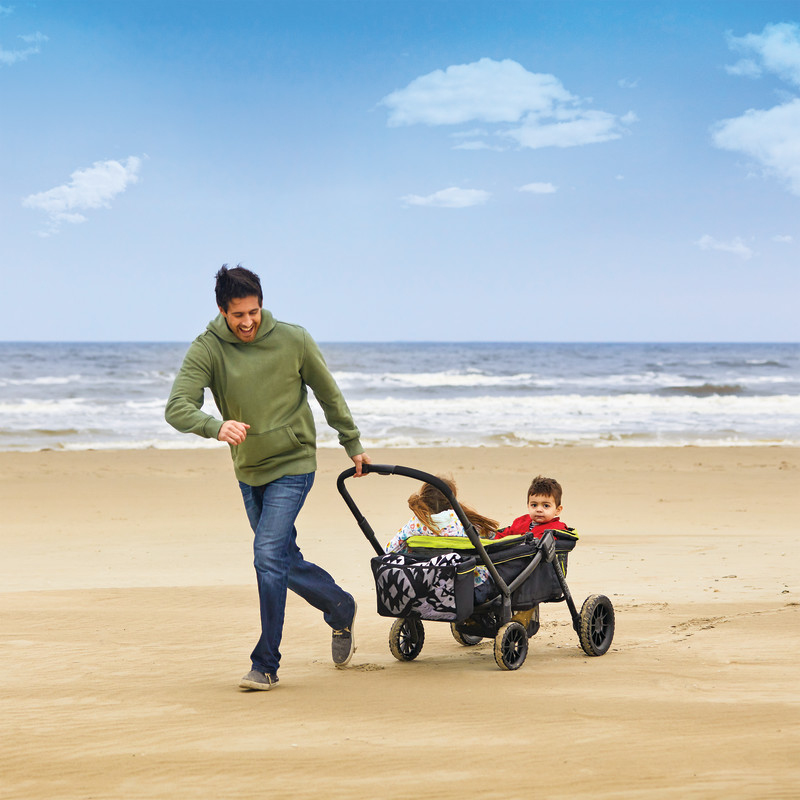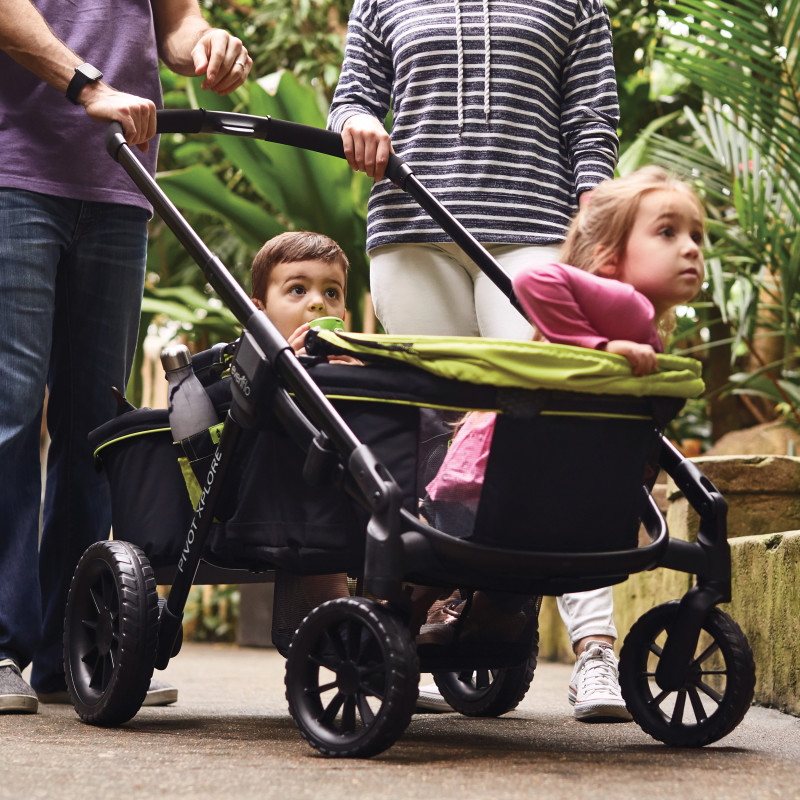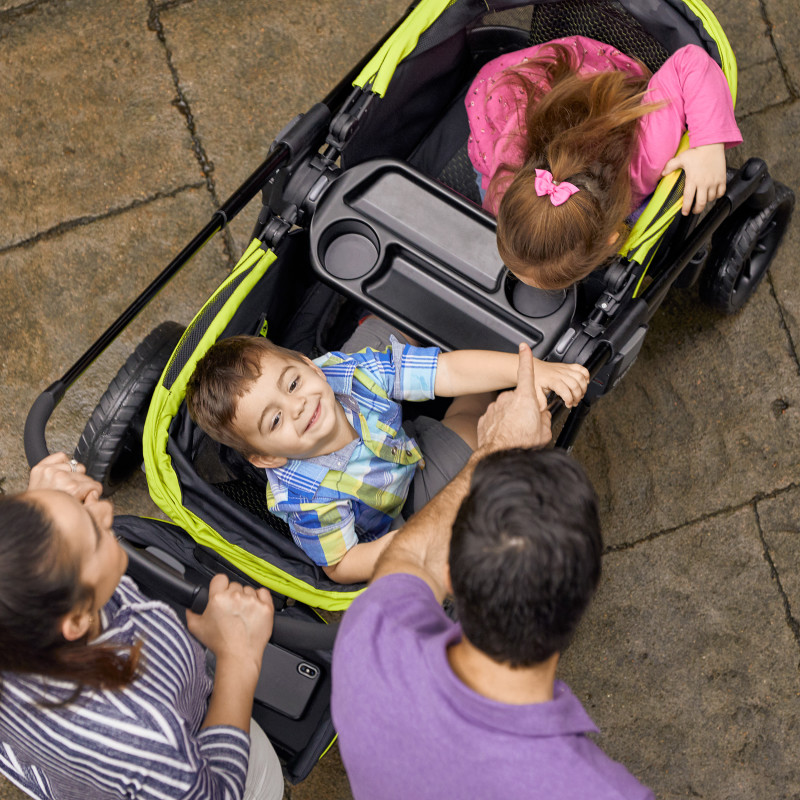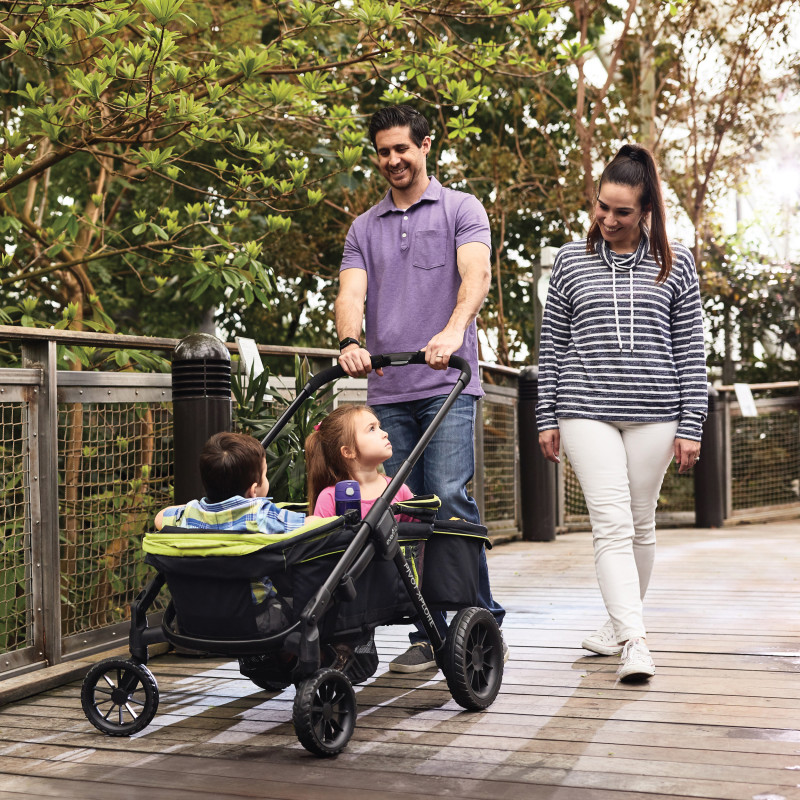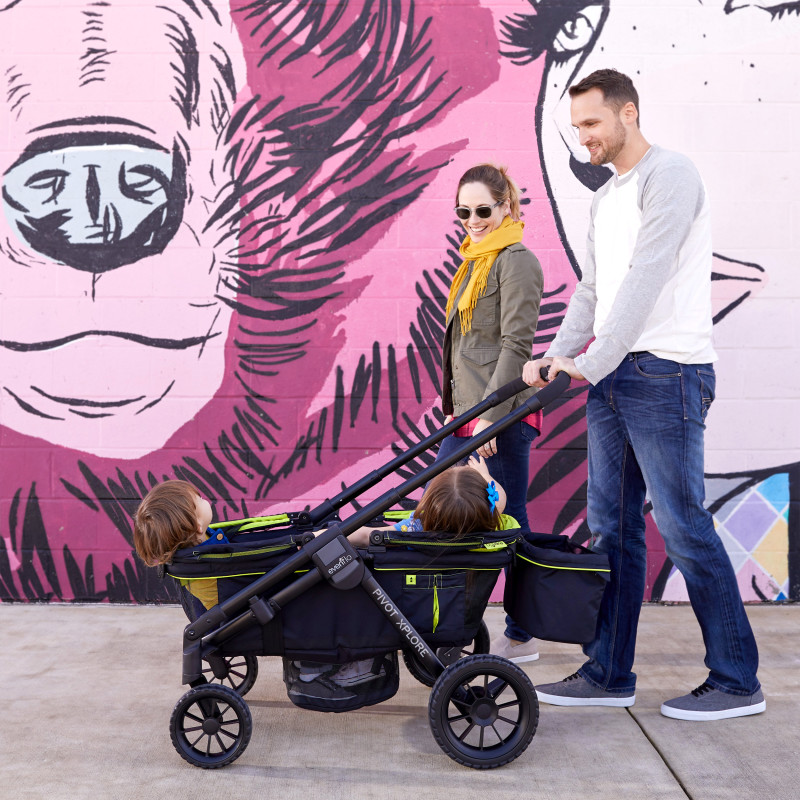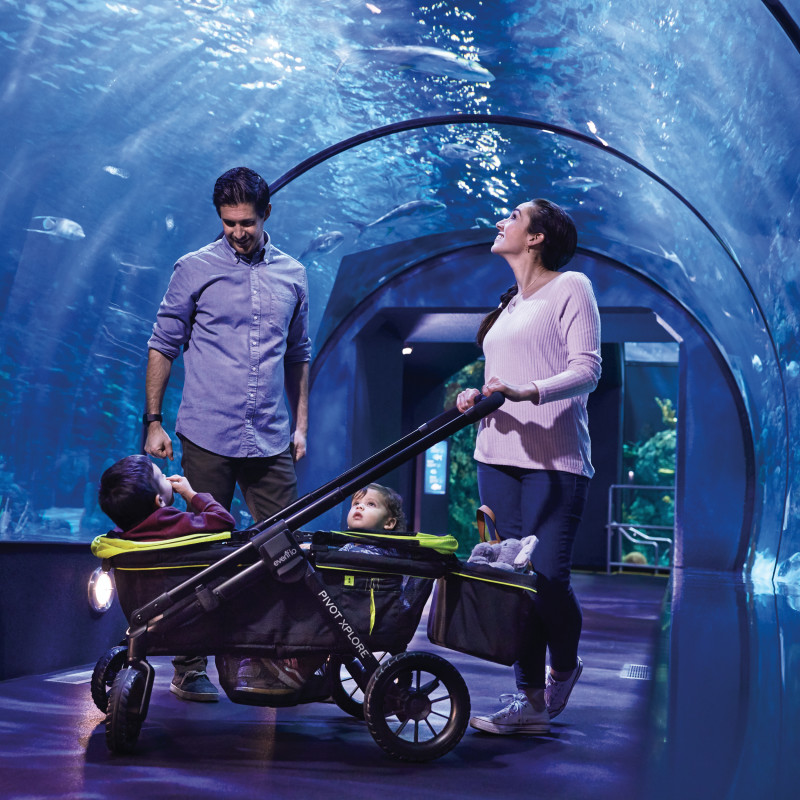 PILE IN. XPLORE MORE. PUSH PULL PLAY.
Meet the new, ultimate ride-share stroller, Pivot Xplore™All-Terrain Stroller Wagon. This new riding experience provides extended use by accommodating 1 or 2 kids up to 5 years old. The Pivot Xplore easily transforms from a stroller to a wagon by flipping the handle. This gives parents the ability to push as a stroller, or pull as a wagon. Pile all your stuff in and ride on out! Each seat holds a child up to 55 lbs., 120 lbs. total with storage.
Why you'll love it
From playground adventures to weekend getaways, the Pivot Xplore All-Terrain Double Stroller Wagon from Evenflo helps you tote around your kiddo in comfortable style.
This new riding experience gives parents and kids extended use by accommodating 1 or 2 kids up to 5 years!
is...
For 100 years, Evenflo has been a trusted source children products
Committed to the safety, wellbeing, and development of children.
Dedicated to design and engineering of products for real-life
Supported by ParentLink Consumer Care via phone, email, chat and video
Peace of Mind:
Expiration: 10 years
Warranty: 90 Days
Returns: 30 days
Product Details
Child Specs
Product & Shipping Specs
Package Width:

22.875

Package Weight:

40

Package Depth:

14.5

Package Height:

32.5
Pivot Xplore All-Terrain Stroller Wagon
Whether heading to the park or the beach, the Pivot Xplore™ All-Terrain Stroller Wagon is the ultimate joy ride. With two kids in tow, you can flip from a stroller to a wagon, giving you the ability to push or pull on your next adventure.
You might also like...
us_pivot_xplore_second_seat

Pivot Xplore Stroller Wagon Second Seat

Description

For those looking for a secure second seat to add to their Evenflo® Pivot Xplore™ All-Terrain Stroller Wagon, this additional seat is the perfect solution that keeps your little one closer to an elevated level while still leaving plenty of room for a second rider below. For a child up to 55 lbs., this second seat provides more flexibility to your existing Pivot Xplore by offering a modular design that can be parent-facing or forward-facing and allows your baby to rest in a reclined position. Whether you want to push or pull the Pivot Xplore, just flip the handle without even removing the second seat.

Built for convenience, comfort and safety, the second seat includes the necessary adapters, as well as a back-rider child tray with cup holder for an on-the-go snack station within reach. The two-position recline and adjustable footrest combined with an easy access in-seat child pocket means your child will be set for the ride ahead. Five-position harness with comfort covers, and a removable bumper bar because safety is a priority. And, the large canopy with UPF 50+ sun protection includes a mesh peek-a-boo panel for ventilation and quick checks. The Pivot Xplore Stroller Wagon Second Seat is safe, durable, and rigorously tested to hold up against frequent use.

us_play-away-deluxe

Play-Away Portable Playard Deluxe

Description

The indoor/outdoor Play-Away Portable Playard is the ultimate playpen with features you'll love like a detachable UPF 50+ sun protection canopy, easy to clean water-resistant padded floor, and mesh sides so your little one can see you and you can see him. Plus, the attached pouch is perfect for a touch-screen device offering a chill out or learning zone.

Whether you're enjoying a picnic at the park with family or looking to do a little hands-free work around the house, this portable baby playard is a must-have companion for playtime.

us_maestro_sport

Maestro Sport Harness Booster Car Seat

Description

The Evenflo® Maestro™ offers two modes of forward-facing use. Accommodating children 22-110 lbs, stage one has a 5-point harness for children at least 2 years old, and stage two allows you to use the vehicle belt as a high back booster for children at least 4 years old. The up-front harness adjustment is centralized, making it easy to properly tighten the harness. As they grow, the shoulder belt guide assists in positioning the vehicle's belt across your child's shoulder to provide optimal safety. Children appreciate the dual integrated cup holders to keep their snacks and drinks secure. The removable, machine-washable seat pad allows for easy cleanup of any messes. The Maestro™ is designed, engineered, tested and assembled in the United States.

Evenflo car seats have been tested above and beyond industry standards and undergo our rigorous side impact and dynamic rollover tests. Additionally, all car seats include live video installation support, giving you the tools and confidence to securely and correctly install your car seat.
Prev
Next