for children 5-120 lbs.
/ birth - 8 years
SafeMax
SafeMax All-in-One Car Seat
$209.75 - $279.99
Select Styles for Availability
Details
https://www.evenflo.com/car-seats/safemax/us_safemax-all-in-one.html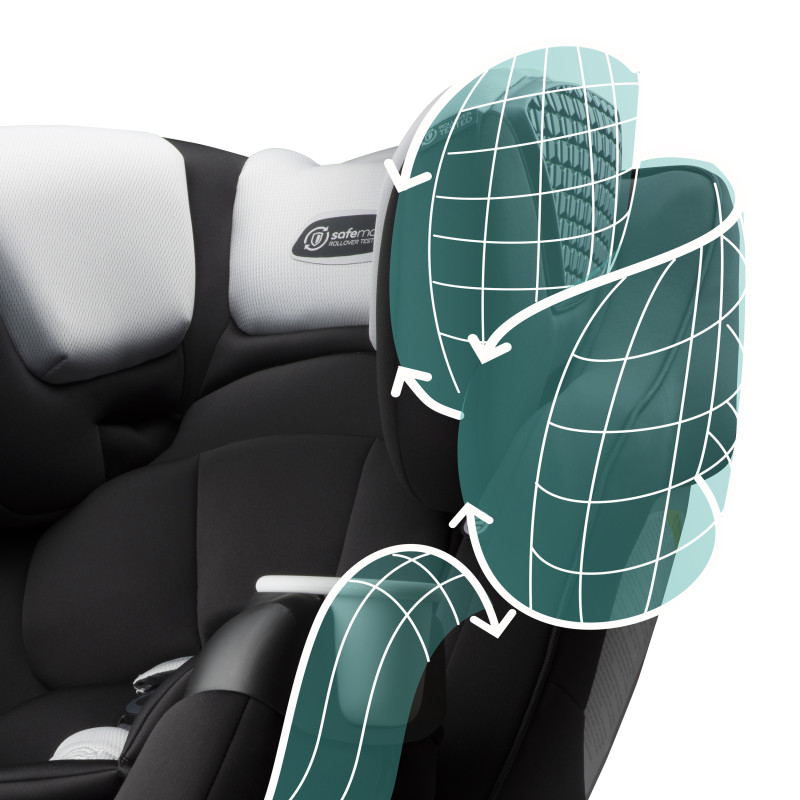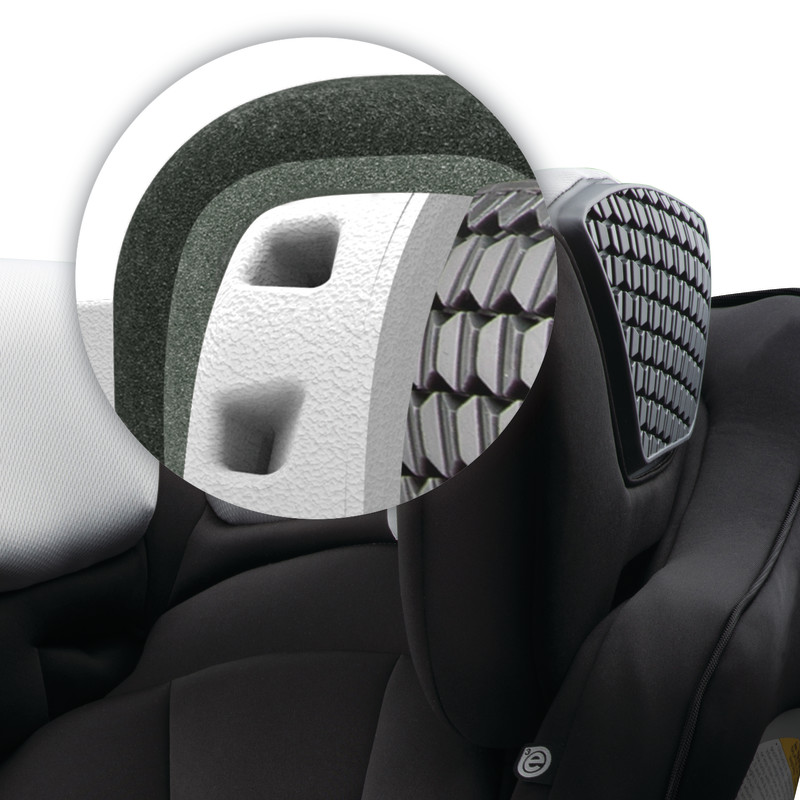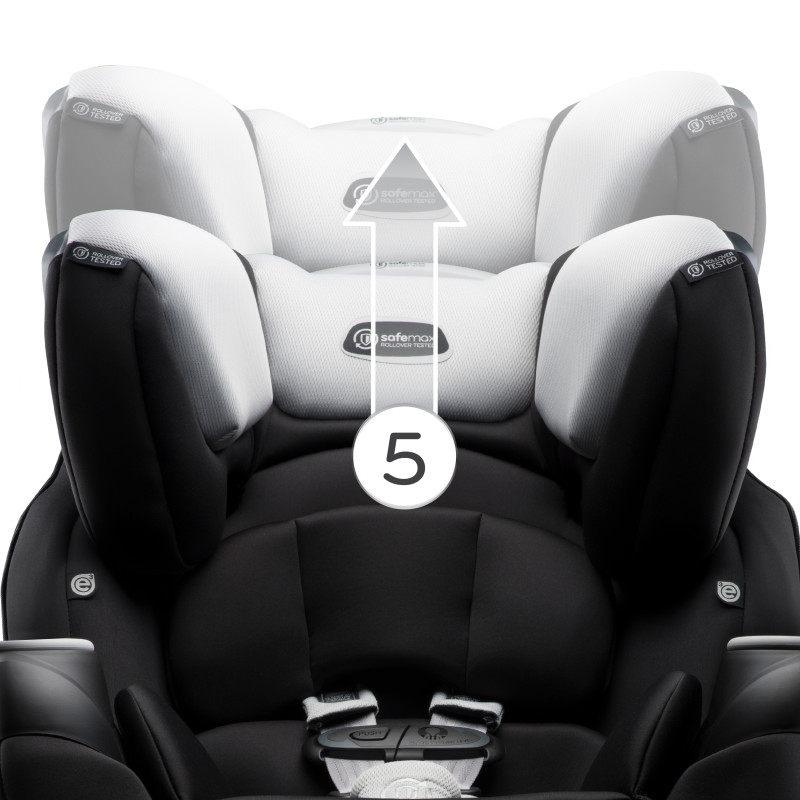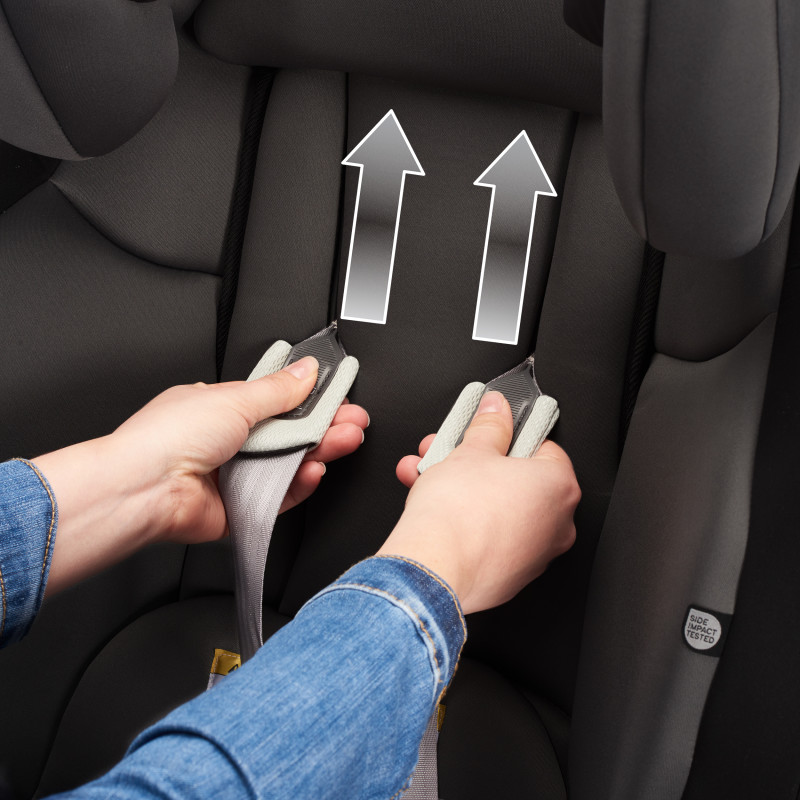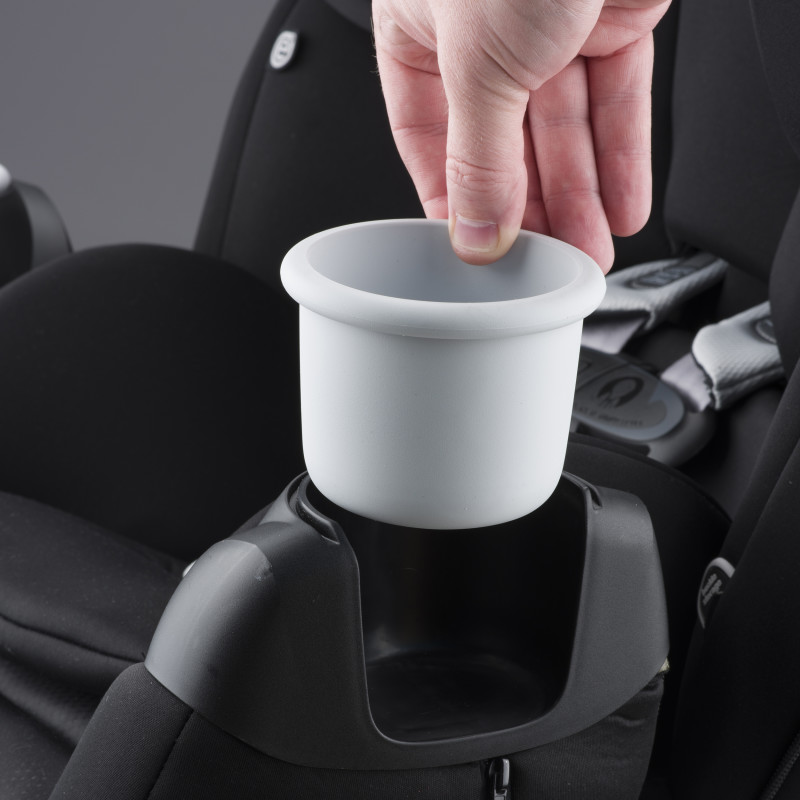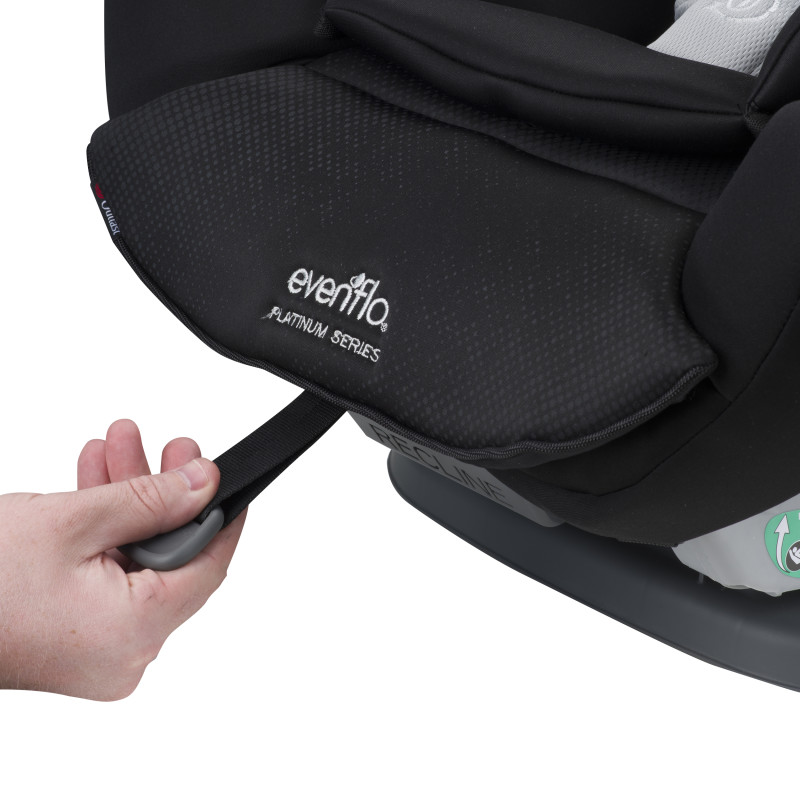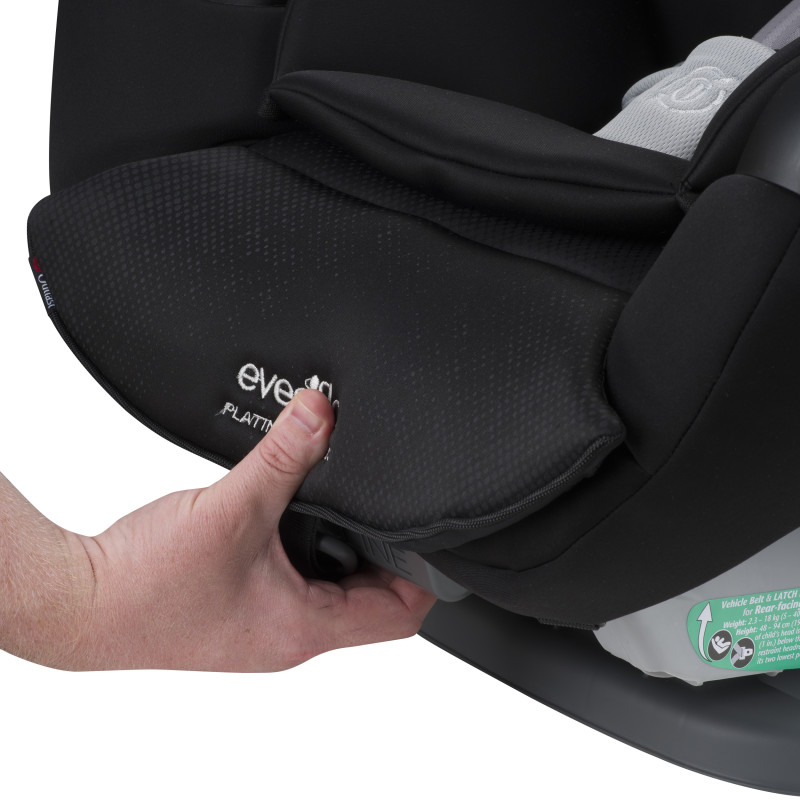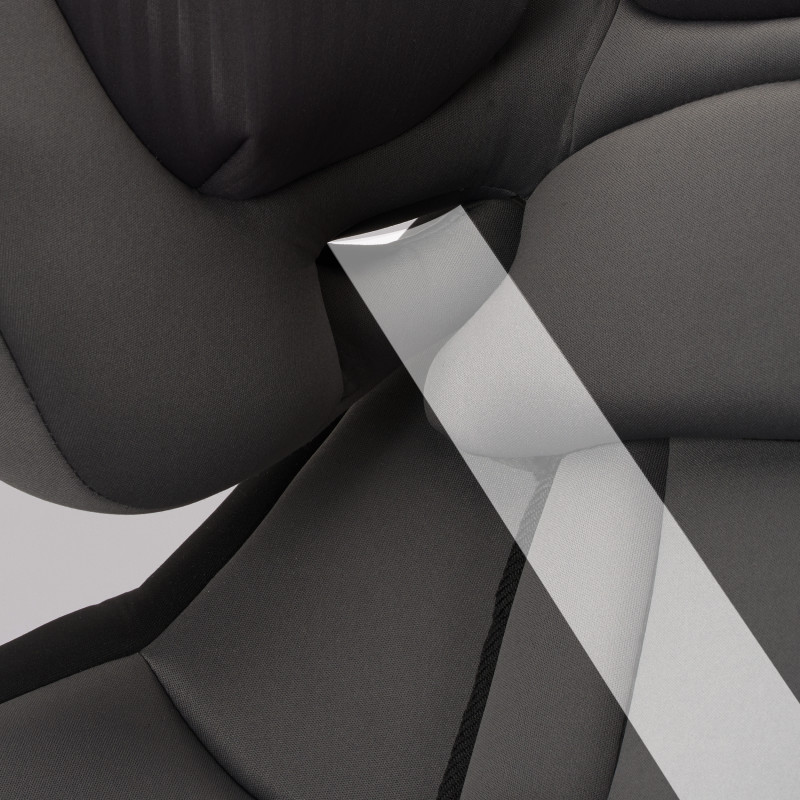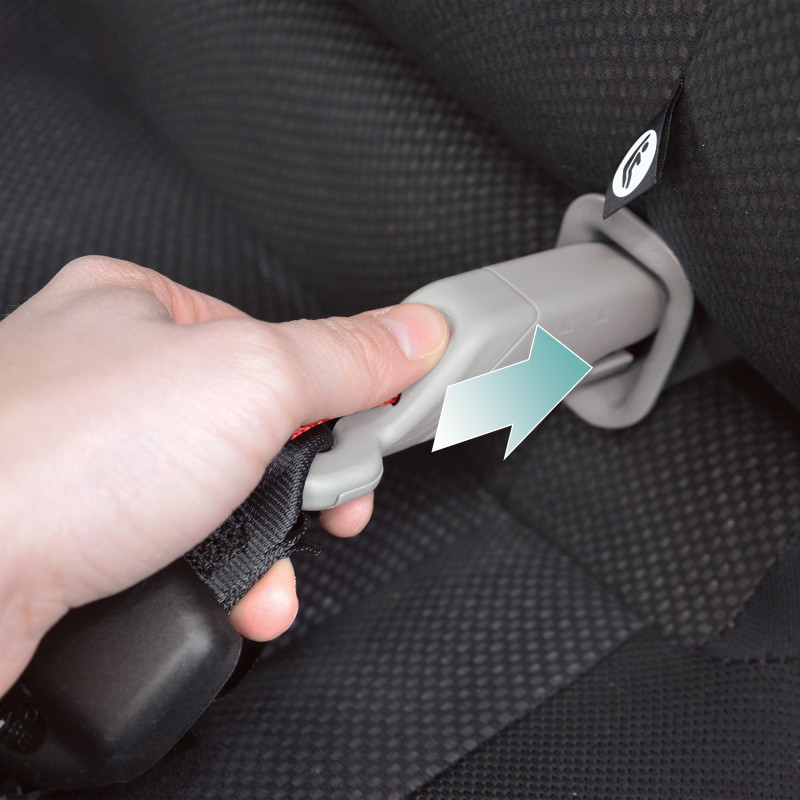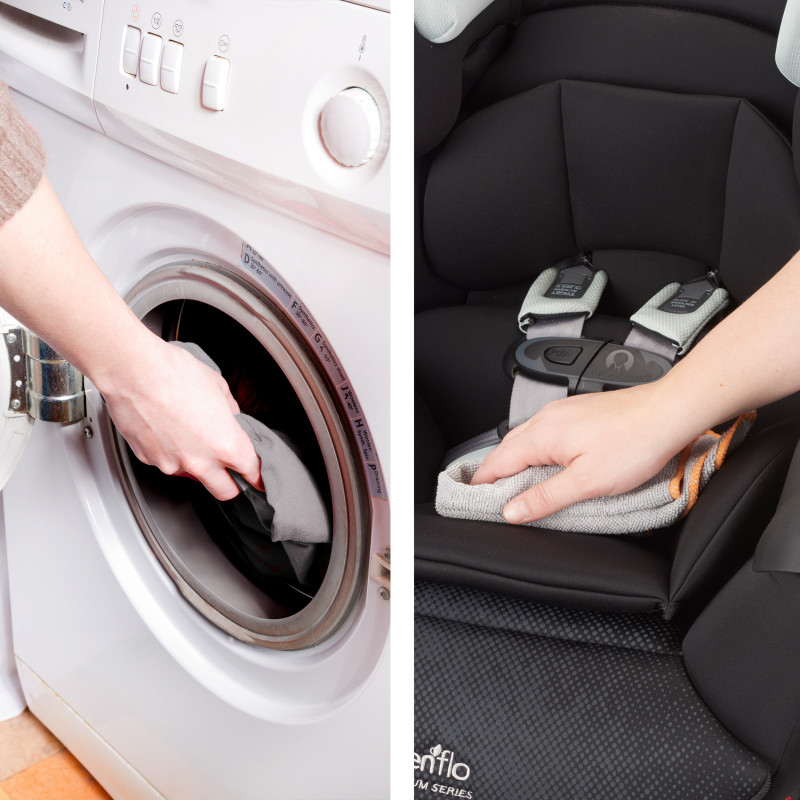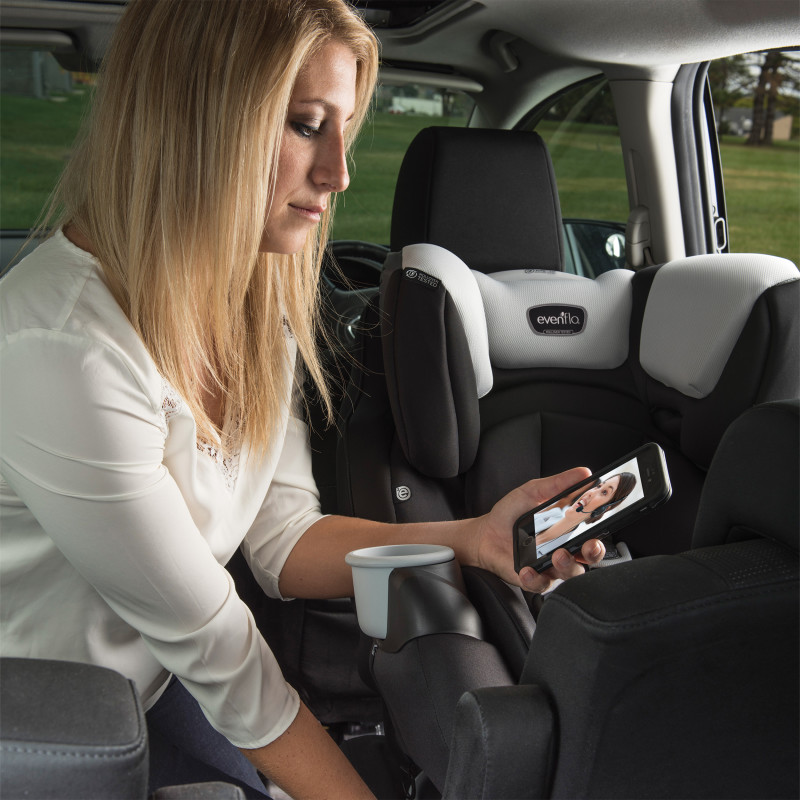 The first rollover tested car seat...
A powerhouse of protection, the SafeMax all-in-one car seat combines innovative features like an integrated steel frame, SafeZone headrest, and rollover-testing to create a new spin on car seat safety. This all-in-one seat can be used rear-facing, forward-facing and as a belt-positioning booster, covering a wide spectrum of seating options. All SafeMax car seats have been tested above and beyond industry standards and undergo Evenflo's rigorous dynamic rollover test. Additionally, SafeMax car seats include Parentlink Premier service perks like an extended warranty, and free live video installation support.
Why you'll love it
3 Modes in 1 Seat: Accommodates children from 5 - 120 lbs – Rear Facing, Forward-Facing Harness and Belt-Positioning Booster
Rollover-Tested: Tested beyond industry standards for safety in a rollover
SafeZone™ Headrest: 4 layers of premium materials designed to absorb and dissipate crash forces, providing advanced protection where your child needs it most
Integrated Steel Frame: provides added strength to absorb crash forces
Adjustable Harness Positions: Provide a proper fit for your growing baby
TempRight™ Fabric: Moisture-wicking, temperature cooling fabrics help keep your child comfortable
e3 Expanded Zone of Protection: 3 layers of energy-absorbing foam provide superior protection and reduces side impact crash forces up to 50%
SureSafe™ Installation System: Includes easy-to-use connectors and a set of LATCH guides – which improves proper installation by 2X (compared to standard latch installations)
Buckle Pockets: Small storage pockets on the side of seat make buckles easy to find. Pockets keep metal tongues out of the sun to protect from buckle burns
Up-Front Harness Adjust: Central, front access to harness adjuster provides an easy way to adjust child's harness for an accurate, snug fit
Removable Head & Body Pillows: Positionable head and body pillows provide extra comfort and support for proper head and body positioning – removable as child grows
Machine-Washable: Durable fabrics – remove for easy cleaning
EXCELLENCE & VALUE:
Trusted by Millions of Families for Nearly a Century
Made in USA with US & Global Components
Peace of Mind:
Expiration: 10 years
Warranty: 2 years
Returns: 30 days
Product Details
Child Specs (5-120lbs)
REAR-FACING
Weight:

5 - 40 lbs. (2.3 - 18 kg.)

Height:

19 - 40 in. (48 - 102 cm.)

Fit:

Top of childs head is at least 1 in. (25 mm) below the top of the child restraint seat back.
FORWARD-FACING
Weight:

22 - 65 lbs. (10 - 29.4 kg.)

Height:

28 - 50 in. (71 - 127 cm.)

Age:

At least two years of age

Fit:

Top of child's ears are at or below the top of child restraint.
SEAT BELT BOOSTER
Weight:

40 - 120 lbs. (18 - 54.4 kg.)

Height:

44 - 57 in. (112 - 145 cm.)

Age:

At least 4 years of age

Fit:

The top of the child's ears are at or below the top of the child restraint seat back.
Product & Shipping Specs
Dimensions:

26" H x 22.5" W x 19.75" D

Product Weight:

25.3 lbs.
Package Width:

20.75

Package Weight:

25.8

Package Depth:

20.75

Package Height:

27.625
Safety
Safety Testing
At Evenflo, we continue to go above and beyond government testing standards for car seats.
Rollover Tested: Evenflo is leading the industry with the development of a dynamic rollover test.
Side Impact Tested:Meets Evenflo's proprietary side impact standards.
Designed and tested for structural integrity at energy levels approximately 2X the federal crash test standard.
FMVSS 213: Federal Motor Vehicle Safety Standards for Child Restraint Systems
FMVSS 302: Federal Motor Vehicle Safety Standards for Flammability of Interior Materials
Certified For Use In Aircraft: When used with the internal 5-point harness this restraint meets FAA Inversion requirements for airplane use.
Use & Care
Use & Care
Read all instructions and warnings on the product, product labels, and instruction manuals before use. Consult your vehicle owner's manual to determine proper placement of child restraint in your vehicle and familiarize yourself with your vehicle's components.
Cleaning Instructions
DO NOT lubricate or immerse in water any part of this child restraint, unless rinsing is permitted
Plastic and metal parts may be wiped clean with mild soap and water and dried with a soft cloth. Do not use abrasive cleaners or solvents.
Take care not to damage any labels.
The harness can be wiped clean with mild soap and water. Allow harness to air dry.
Machine wash the seat pad separately in cold water, delicate cycle. Tumble dry 10 to 15 minutes on low heat.
Periodically inspect and clean the restraint's crotch buckle of food, liquids, and other debris to ensure proper latching. Place the buckle in a cup of warm water and gently agitate the buckle back and forth. Press the red button several times while the buckle is in the water. Do not submerge the harness strap. To avoid damage to the buckle, do not clean the buckle with soap or detergents and do not use a lubricant.
Features & Benefits
Extended Use

3 modes in one seat, accommodates children from 5 - 120 lbs – Rear Facing, Forward-Facing Harness and Belt-Positioning Booster

SafeZone™ Headrest

4 layers of premium materials designed to absorb and dissipate crash forces, providing advanced protection where your child needs it most

SureSafe™ Installation

For a quick, secure installation, SureSafe™ includes easy to use connectors and a set of LATCH guides– which improves proper installation by 2X (compared to standard latch installations)

PLAY VIDEO

Expanded Zone of Protection (e³)

3 layers of energy-absorbing foam provide superior protection and reduces side impact crash forces up to 50%

No Rethread Harness

Easy-to-slide harness straps enable proper fit during each ride and as child grows – without uninstalling the car seat

Live Video Installation Support

Schedule an appointment to have a certified car seat safety technician guide you through a proper vehicle installation

SCHEDULE NOW

5-point Harness

5-point harness holds child's body securely

120 lbs. Booster Mode Weight Rating

5 headrest positions accommodate a growing child

Removable Cupholders

Two built-in cup holders are removable and dishwasher safe – keep drinks and snacks within reach

Machine-Washable

Remove for easy cleaning

Buckle Pockets

Small storage pockets on the side of seat make buckles easy to find. Pockets keep metal tongues out of the sun to protect from buckle burns

Belt Guides

Belt guides properly position the vehicle belt over your child's shoulder for an accurate fit in booster mode

Rollover Tested

Testing above and beyond industry standards including the simulation of a roof-to-ground contact incident, and impact responsible for the majority of injuries in a rollover event.

Pull and tilt

Central, front access to harness adjuster provides an easy way to adjust child's harness for an accurate, snug fit

Made in USA

Proudly designed, engineered, tested and assembled in the USA

Integrated Steel Frame

The integrated steel frame provides strength to absorb crash forces
Prev
Next
Evenflo SafeMax™ All-in-One Car Seat Product Tour