Regular price
Sale price
$549.99
Unit price
per
Sale
Sold out
Color
View full details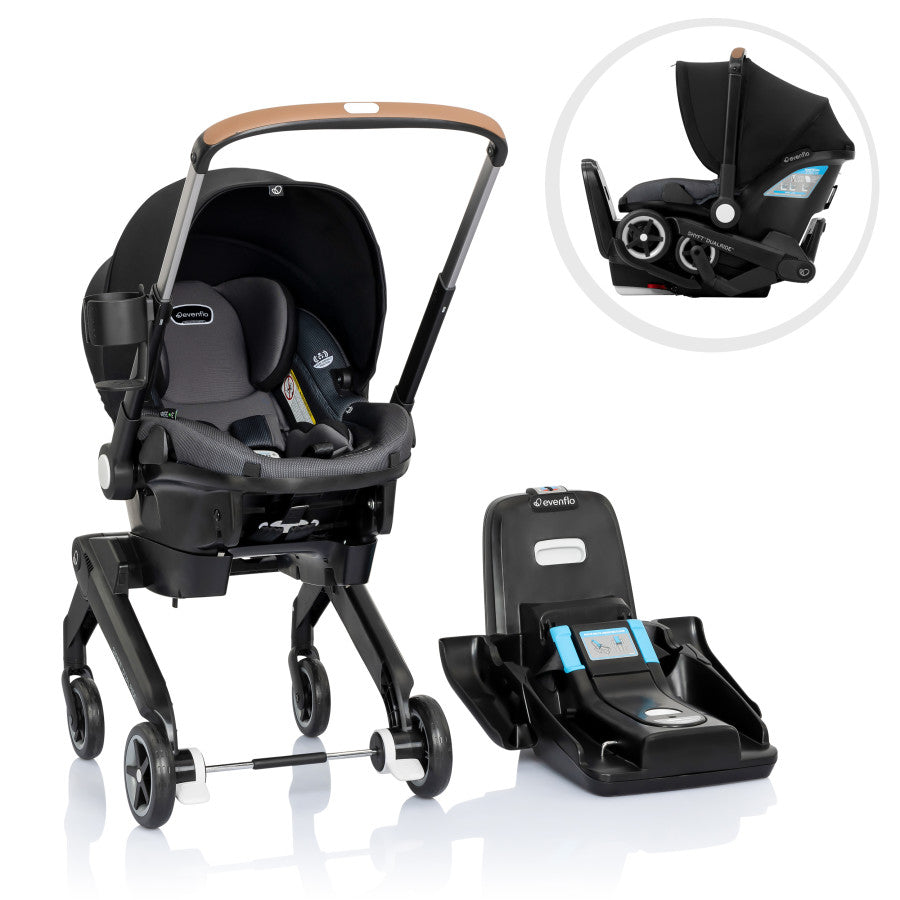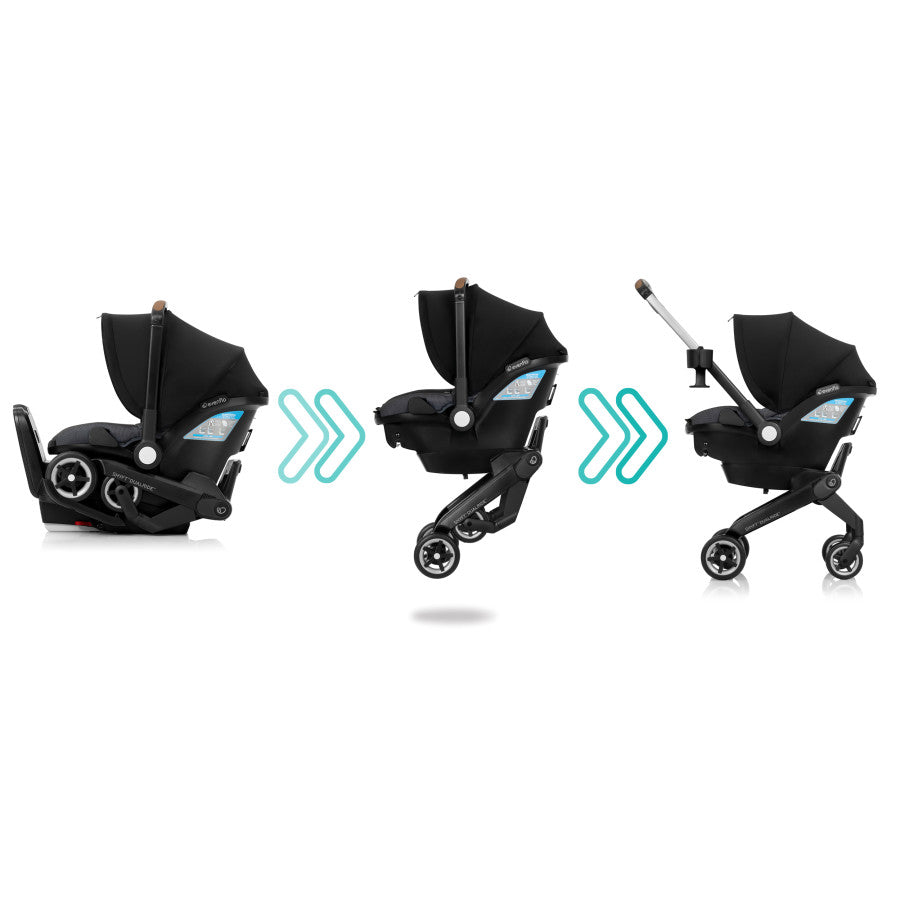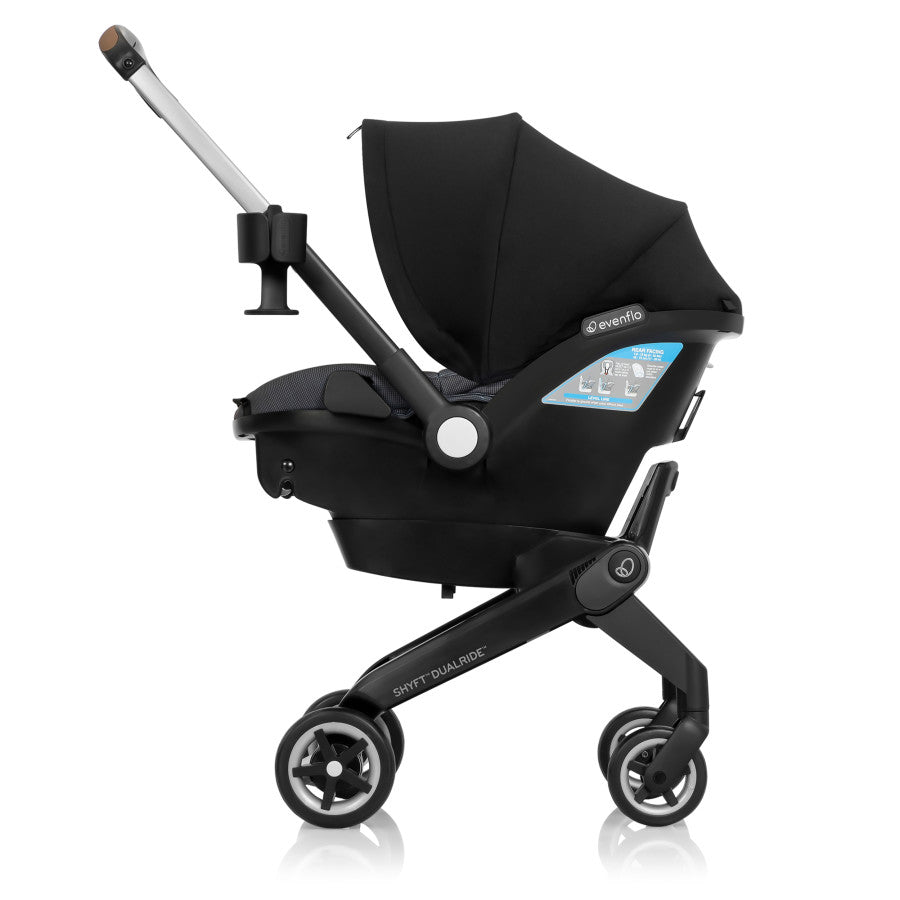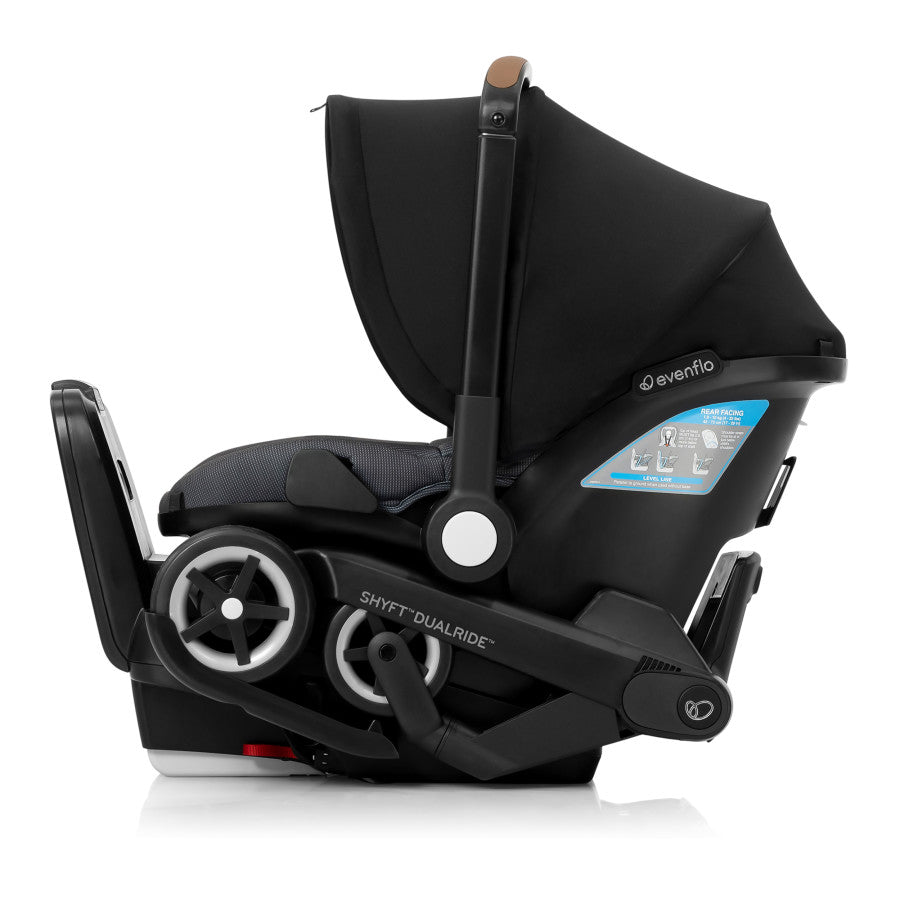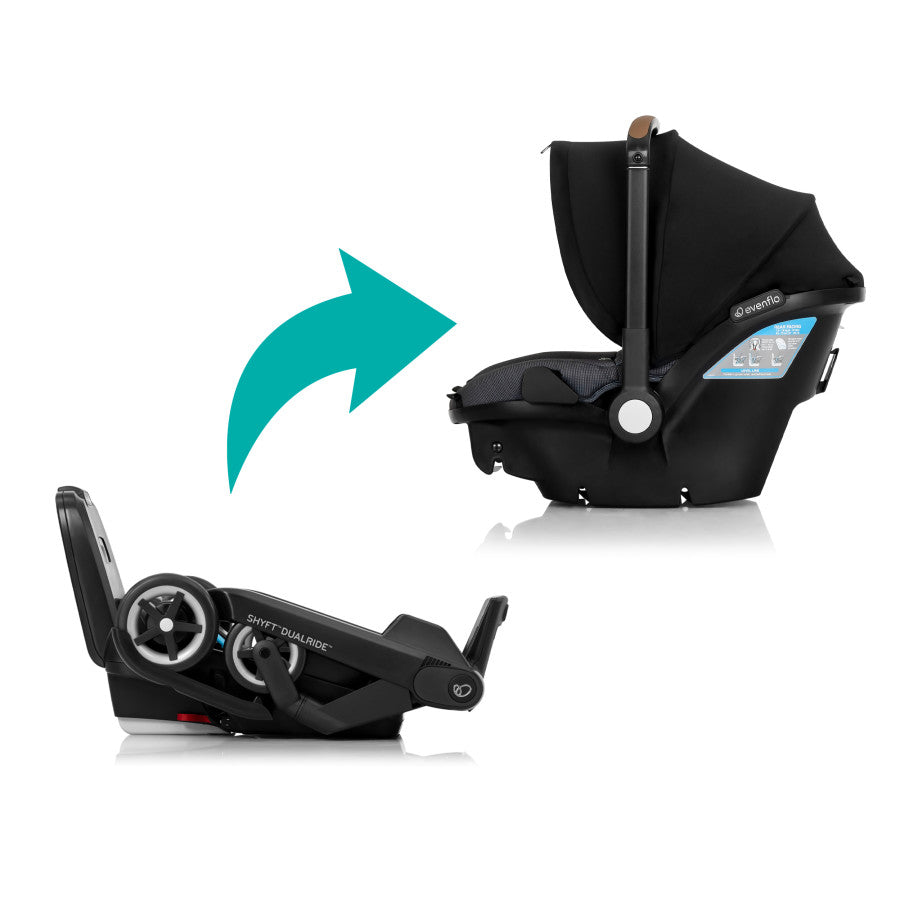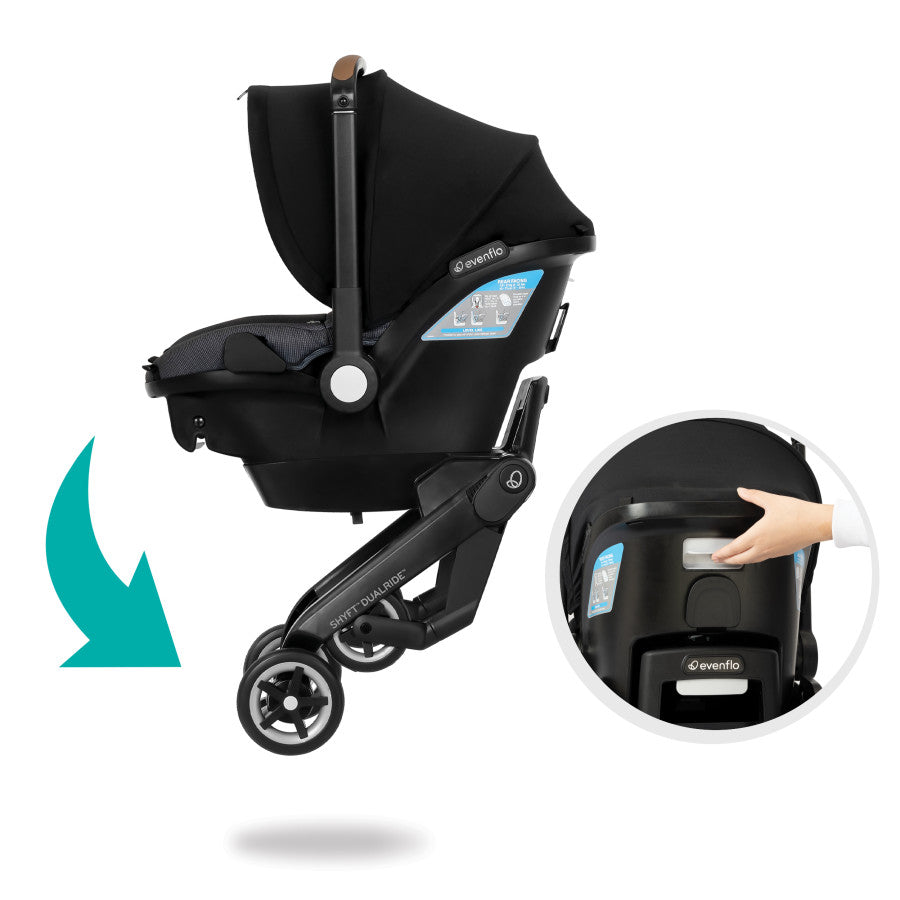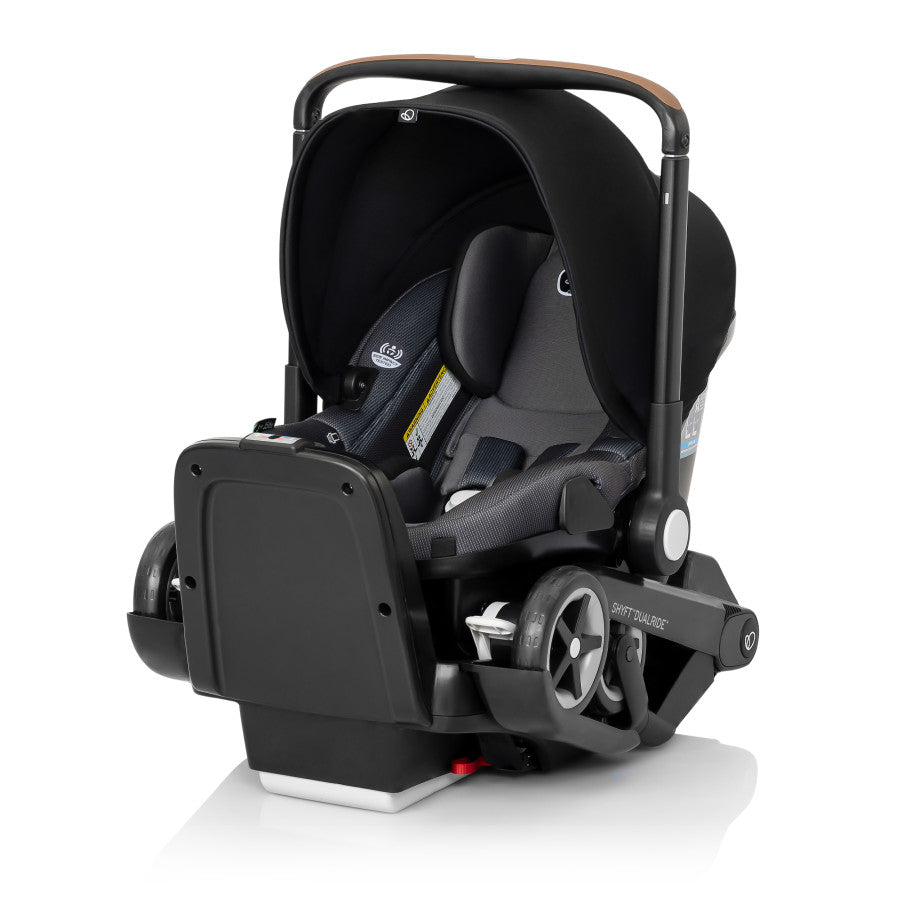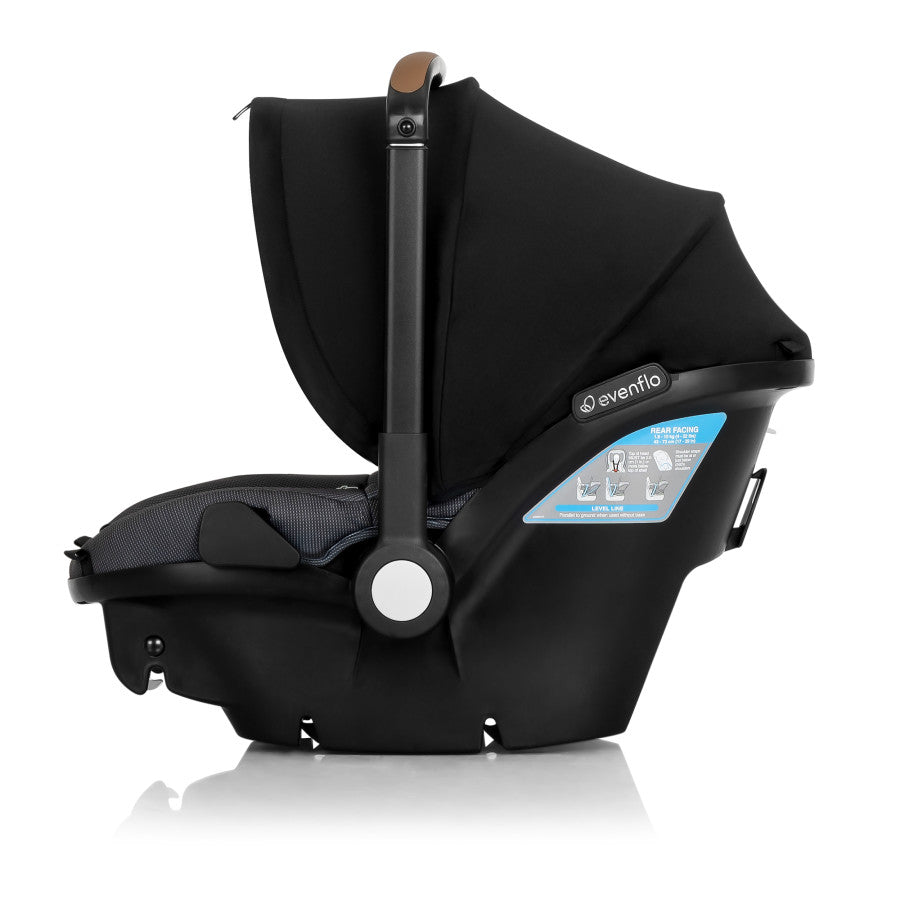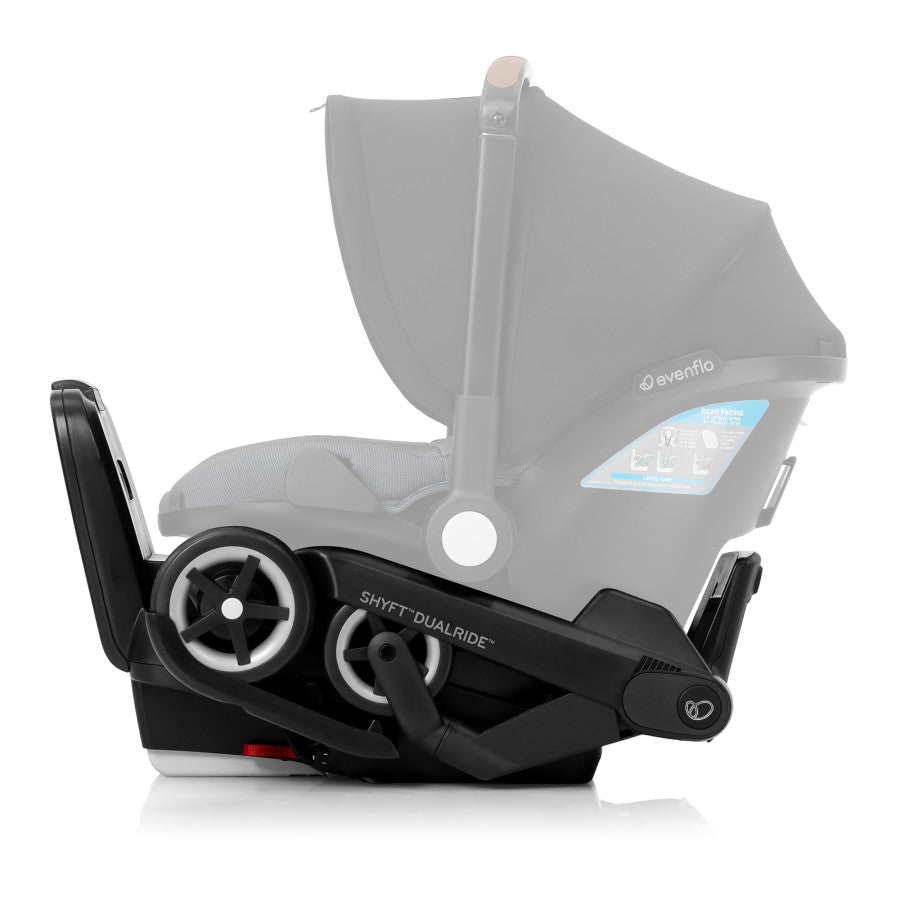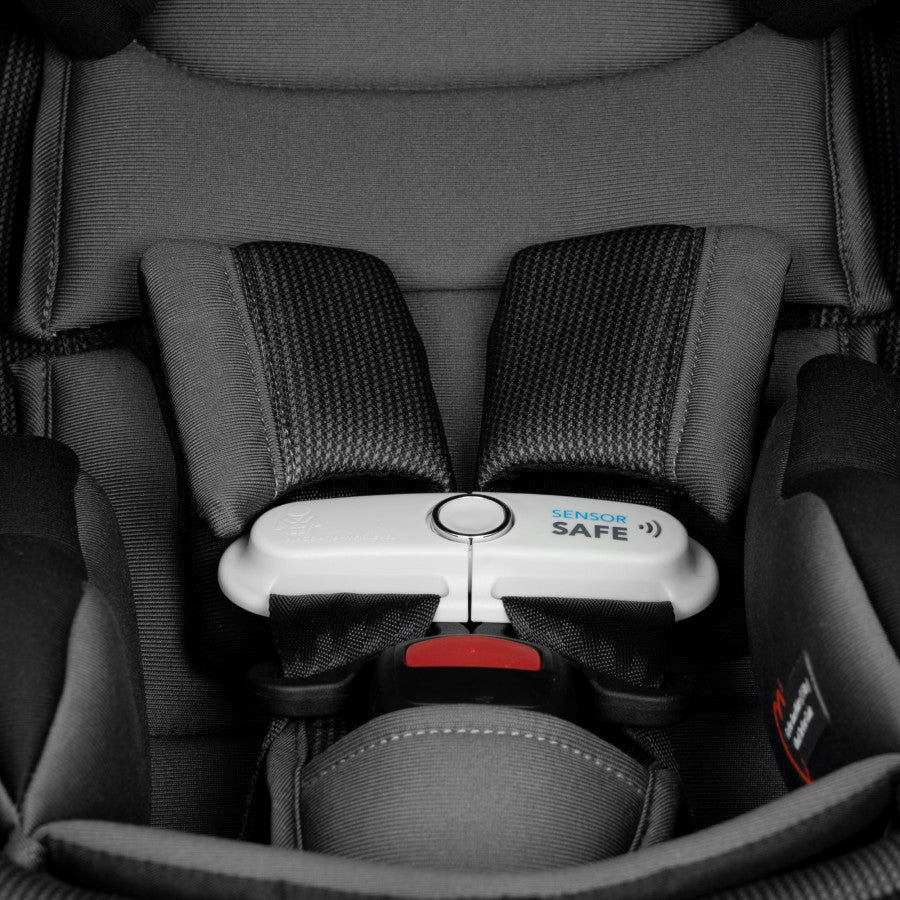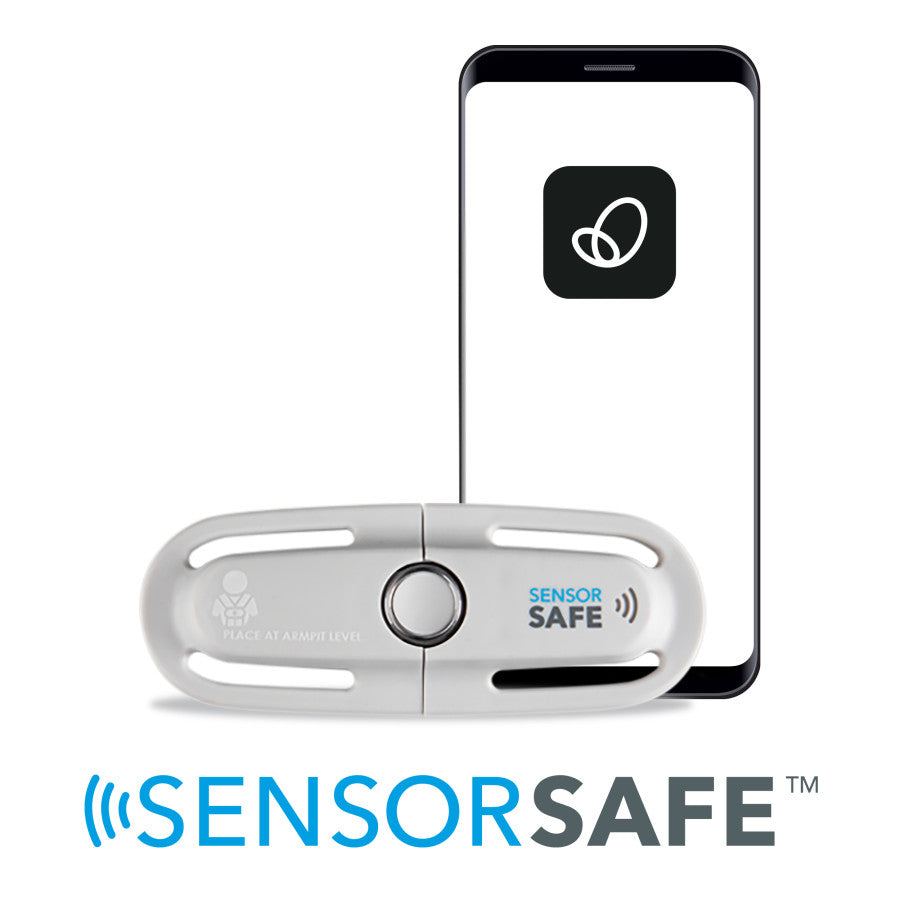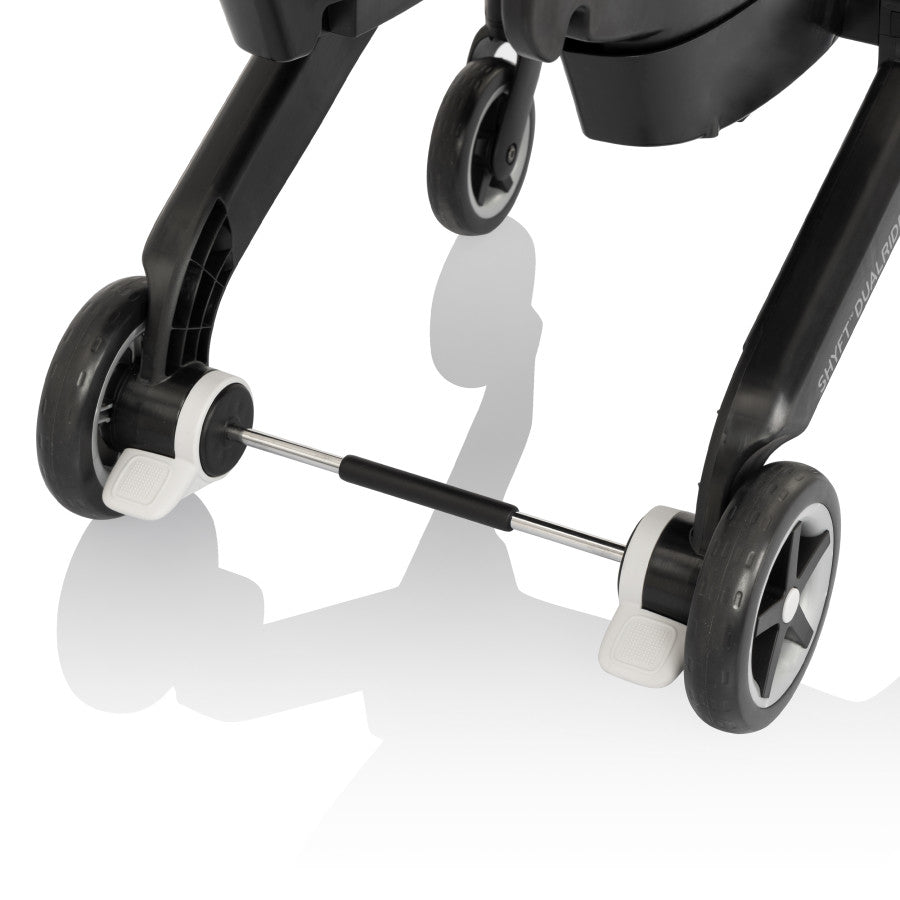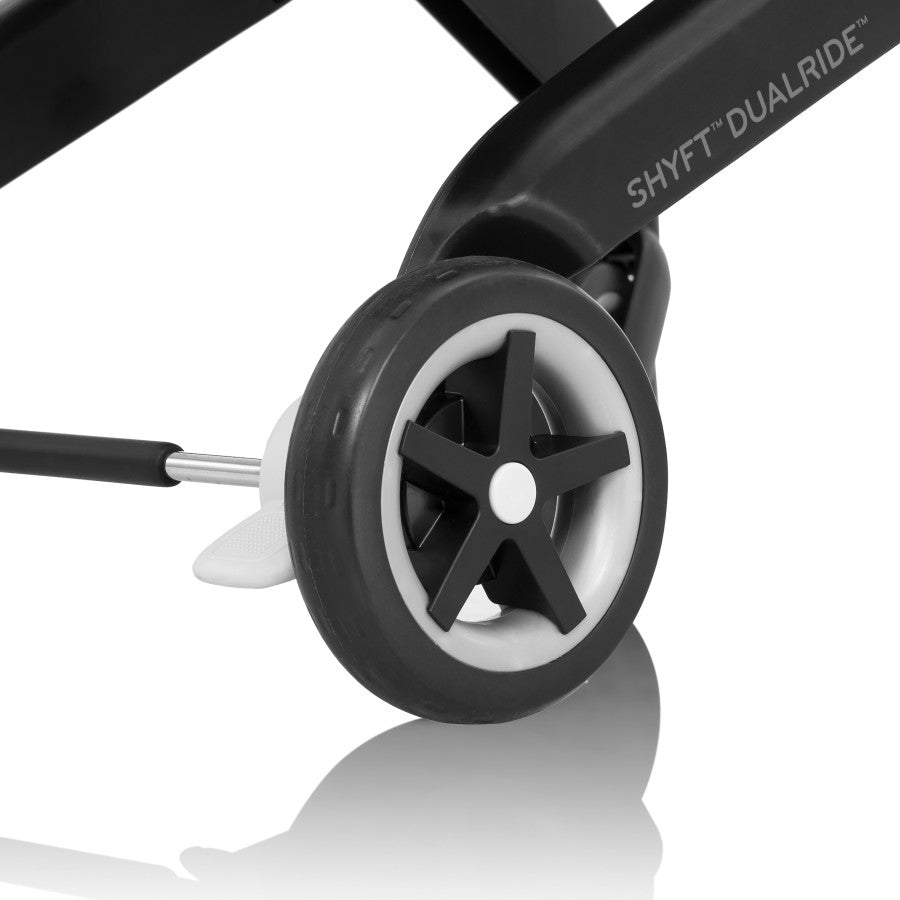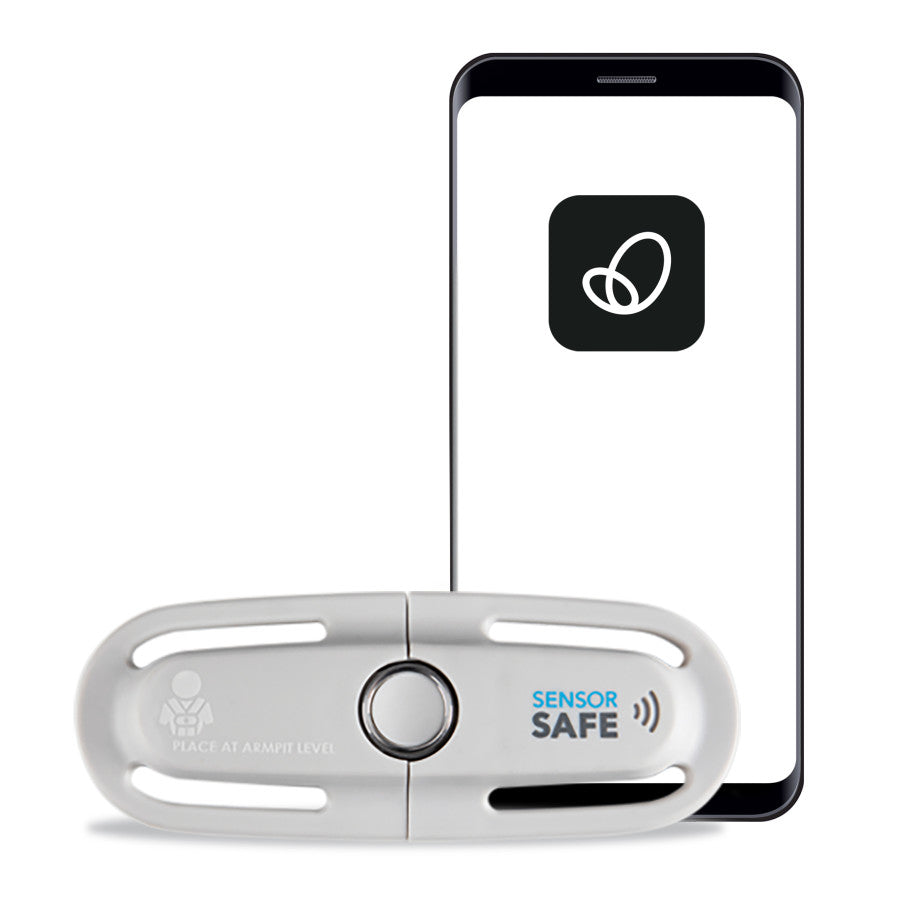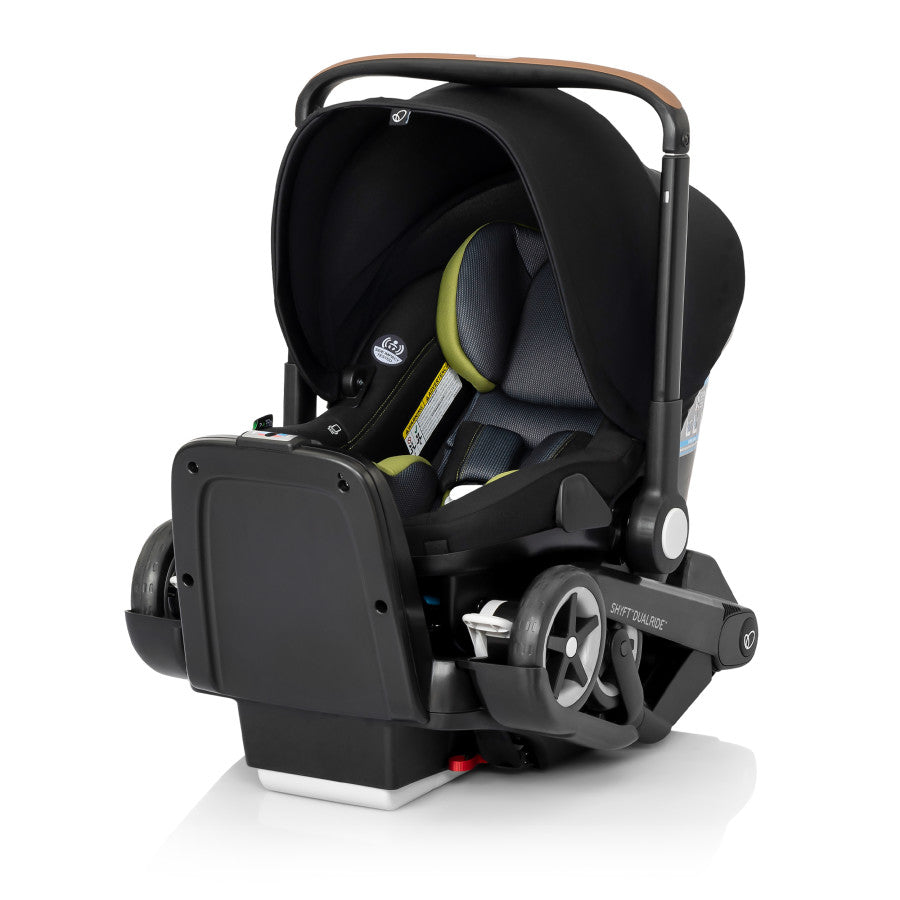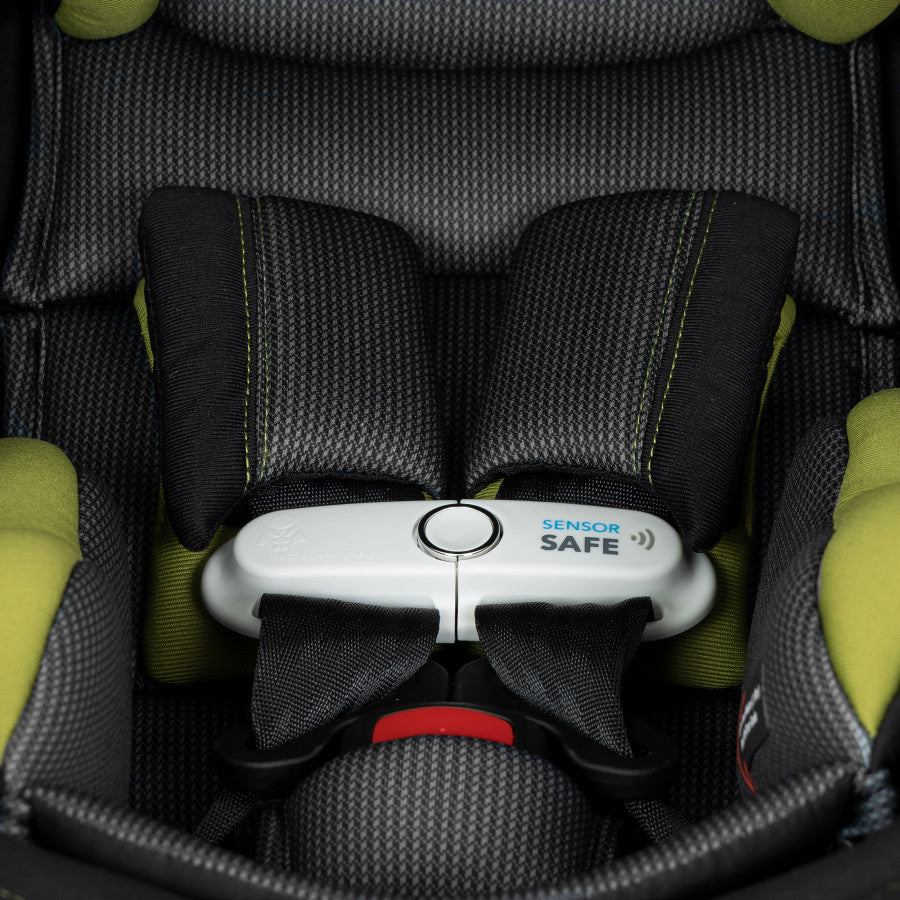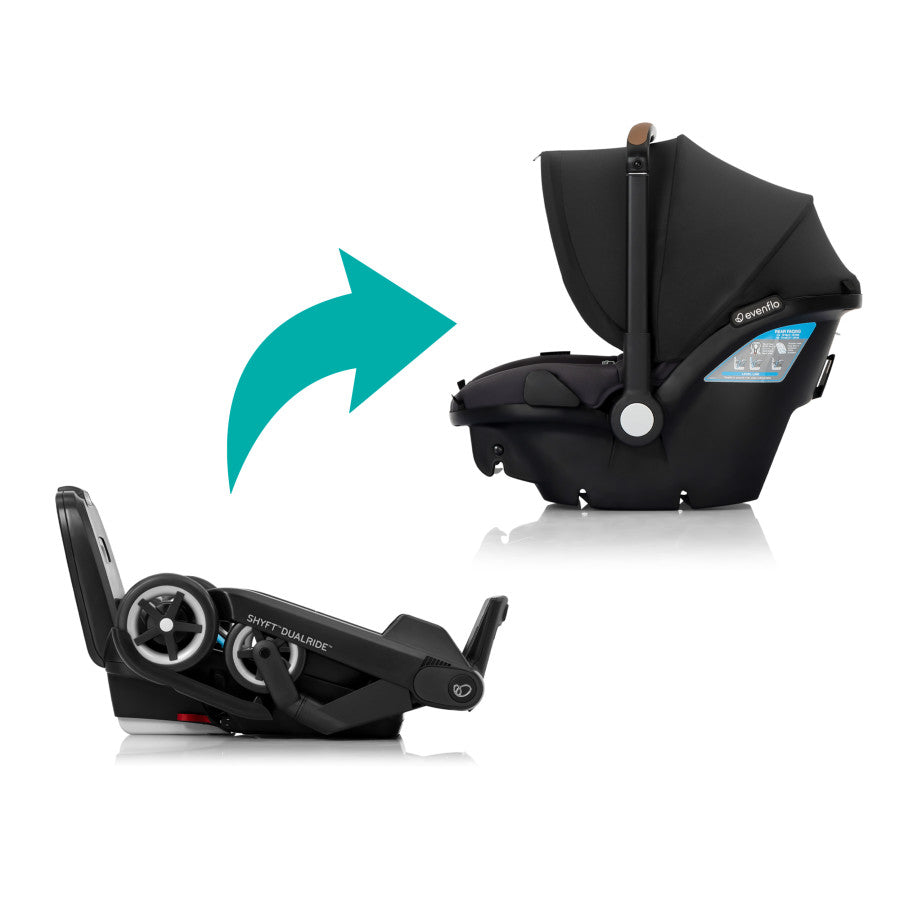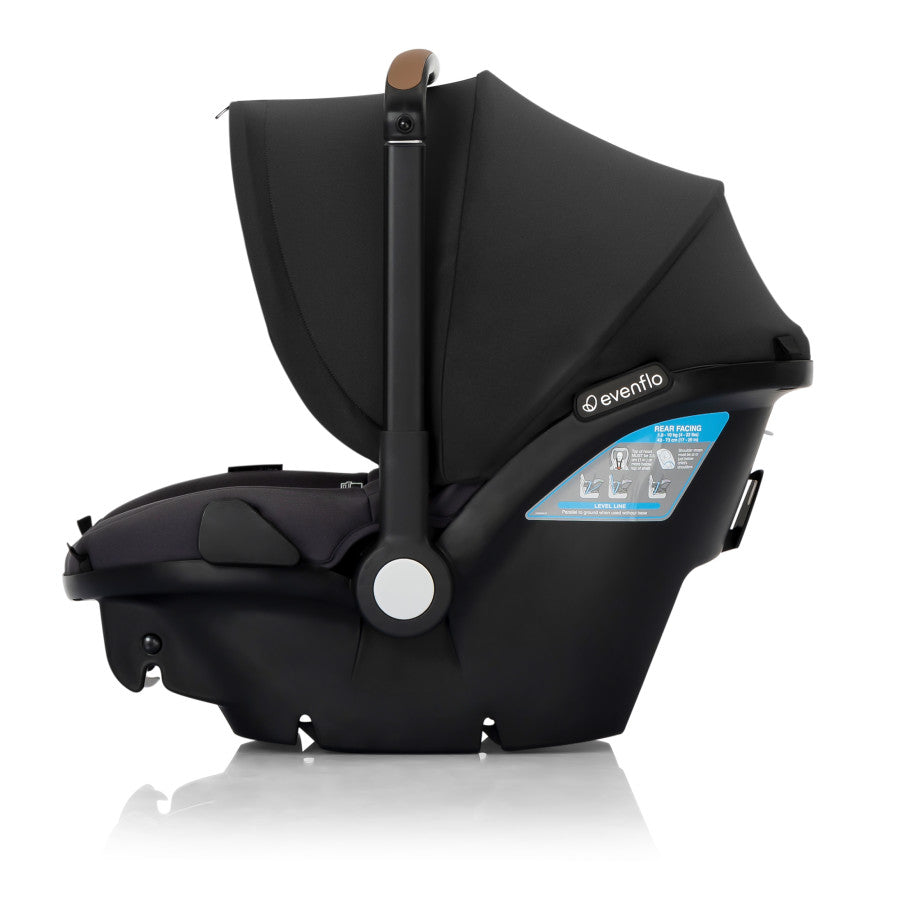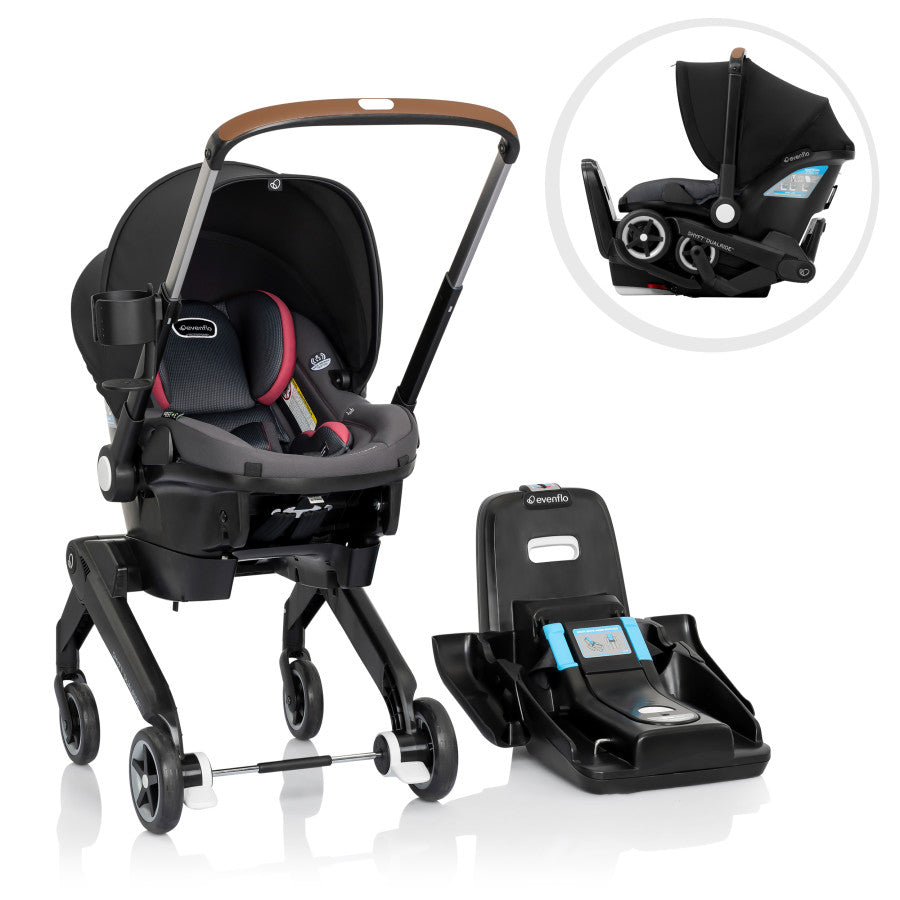 Child Fit
Weight 3.0 - 35.0 lbs
Height 15.7 -
Product Dimensions
Assembled: 18.0" W x 18.0" H x 31.0" D
Package: 17.88" W x 24.75" H x 21.88" D

Modes of Use
Infant Car Seat
Infant Carrier with Wheels
Infant Carrier without Wheels
Stroller
Specs
Anti-Rebound Bar Sensorsafe
Latch or Seat Belt Installation
Steel Reinforced

Shyft into life with a newborn!
While researching the best car seats for your little one, consider this: DualRide's anti-rebound base absorbs and dissipates crash forces to provide additional stability and give you peace of mind, so you can make the Shyft with confidence. Designed for infants as small as 3 lb and up to 35 lb, who measure from 15.7 in. to 32 in., this infant car seat and stroller in one comes with a no-rethread harness that adjusts to 8 positions to grow with your child. Thoughtful design places the infant carrier on the stroller higher, so your baby's sweet face is always near. You're looking for a safe infant car seat — and the smart car seat is a connected car seat. With SensorSafe™ to connect you to your little one from the backseat, the DualRide is the savvy choice when it comes to child car seat safety. In car seat mode, DualRide's integrated SensorSafe technology alerts you in real-time to 4 potentially unsafe conditions from your child's car seat via Bluetooth: unexpected chest clip unbuckling, temperature too hot or too cold in the car, child unattended in the car, and child seated too long. LockStrong™ Installation and Quick Connectors provide solid, secure installation in no time. This stroller car seat combo provides a full-coverage canopy to block rain and snow, with UPF 50+ to protect your baby against the sun. With the DualRide stroller and car seat combo, the extras aren't extra! A removable carryall storage bag and removable parent cupholder are included. Another plus: Wheels nest securely in the base wheel wells in your vehicle, so you can take just the carrier into your home without tracking in dirt. To finish it off, DualRide's sophisticated silhouette, washable padding and well-considered touches ensure you'll make the Shyft to new parenthood in style. Shyft into action, effortlessly!
Features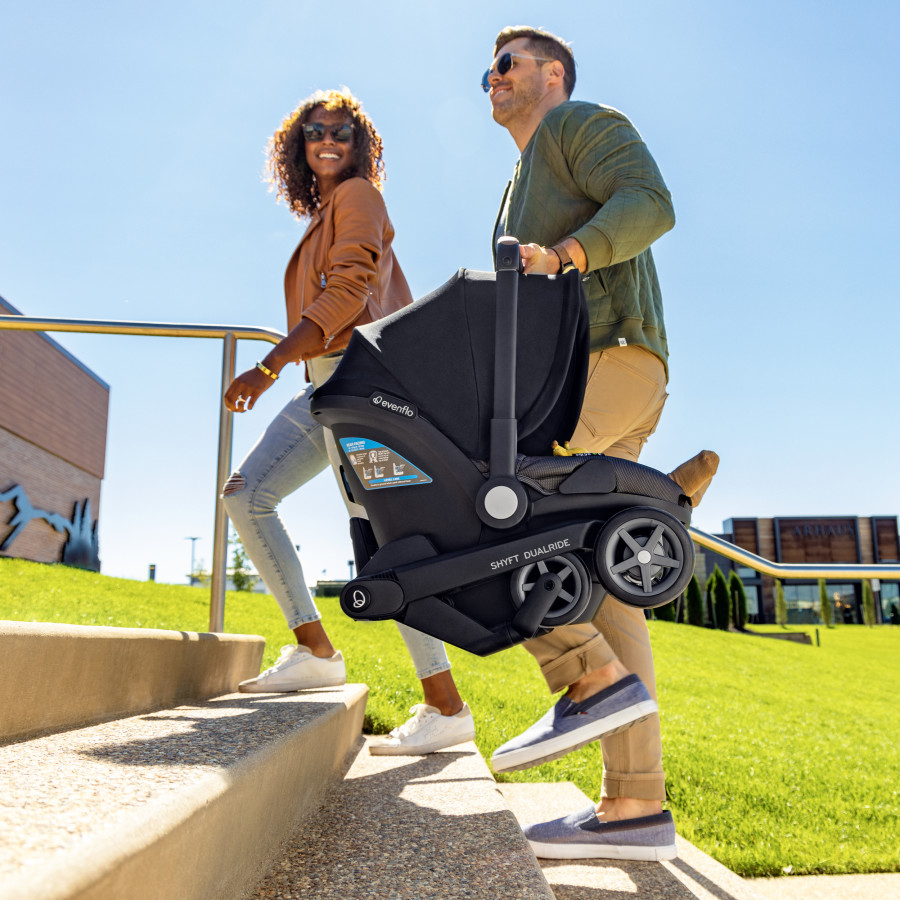 TRANSITION FROM INFANT CAR SEAT TO STROLLER IN ONE STEP: Moves little one from backseat to street in a heartbeat — this single piece of baby gear transforms from infant car seat to stroller and back again with ease; leave wheels in base for a lighter infant carrier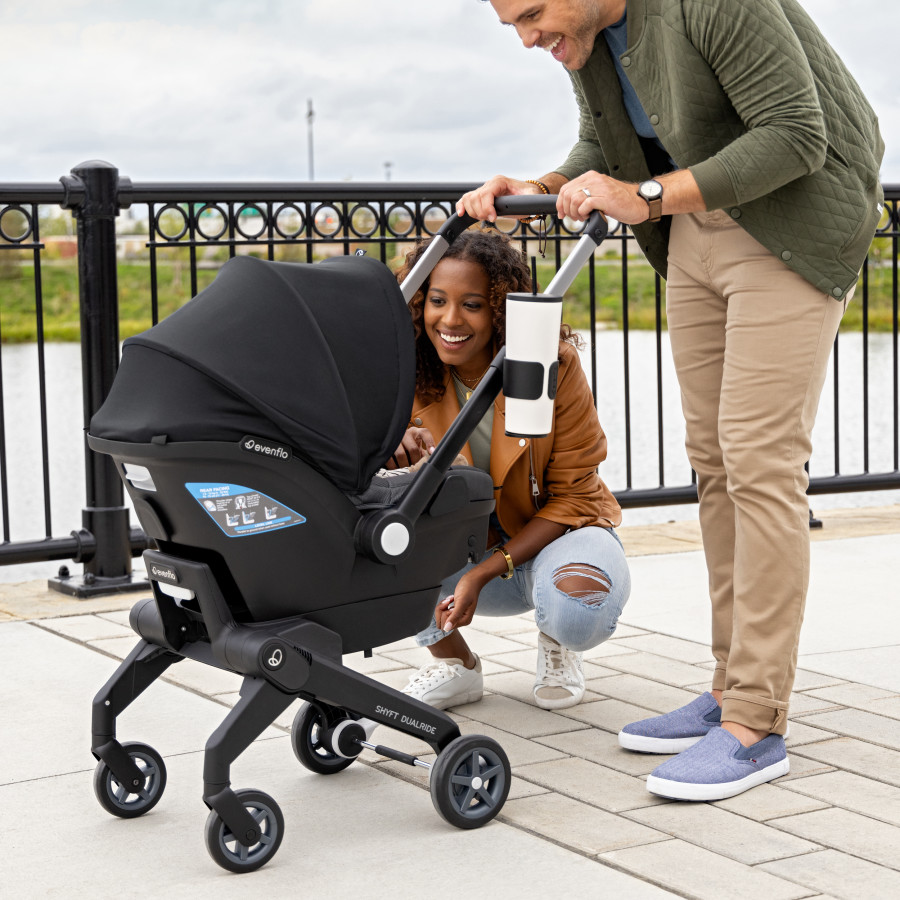 MAKE IT BABY'S FIRST CAR SEAT: Accommodates infants as small as 3 lb and up to 35 lb, who measure from 15.7 in. to 32 in.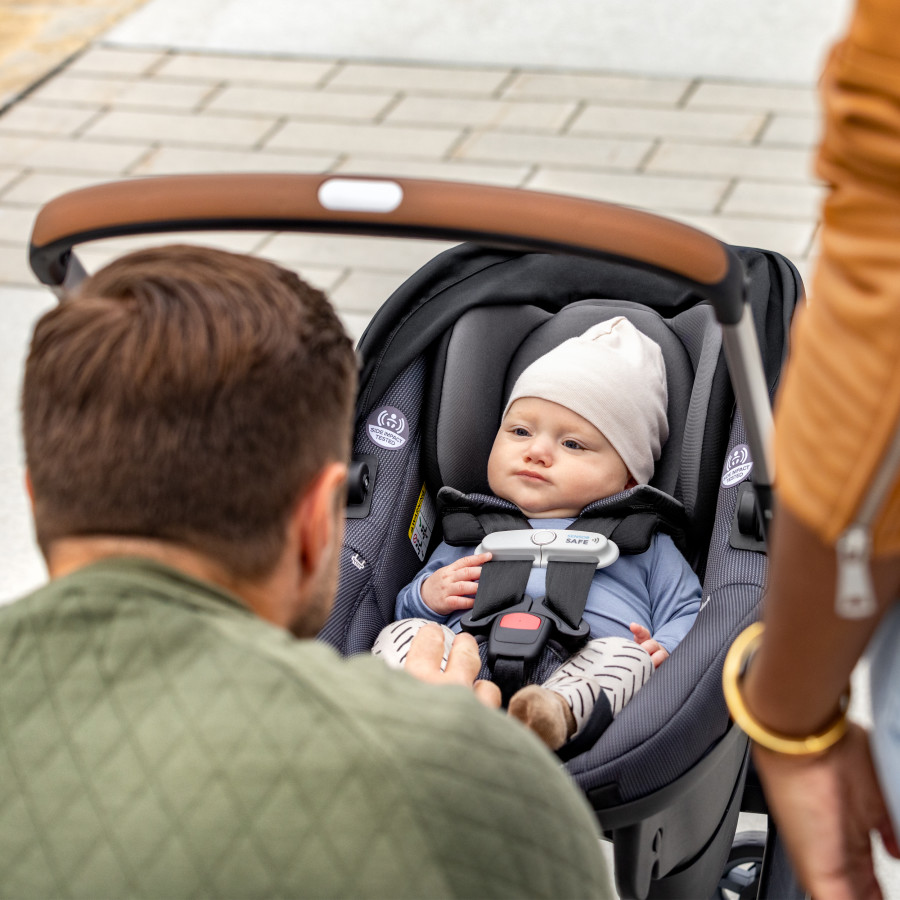 FEEL CONFIDENT ABOUT SAFETY: Features an anti-rebound base that helps absorb and dissipate crash forces for added stability and peace of mind
INSTALL WITH EASE: LockStrong Installation and Quick Connectors offer solid, secure installation in no time
Q. Does this car seat have cupholders?

Yes, a removable cupholder is included for use by the adult in stroller mode ONLY.
Q. Will this car seat fit my child?

The Evenflo ShyftTM DualRideTM has been designed to fit a wide range of children. The information provided in the table below should help you determine if it is the right fit for your child. Rear-facing weight range: 3 - 35 lb. (1.4 – 15.8 kg) Rear-facing height range: 15.7 - 32 in (40 - 81 cm) Rear-facing minimum age: birthLowest harness position (with infant insert): 4.5 in (11.4 cm) Highest harness position: 11.5 in (29.2 cm)Inner buckle position: 3 in (7.6 cm)Middle buckle position: 4 in (10.2 cm)Outer buckle position: 5 in (12.7 cm)
Q. Can I fold and unfold the Shyft™ DualRide™ with the baby inside?

Yes. You may fold or unfold the stroller wheels of the Shyft™ DualRide™ while your infant is securely harnessed in the car seat. For additional details on how to fold and unfold the stroller wheels, be sure to watch our handy How To videos on https://youtu.be/3H1gKTRtqog (or on the DualRide™ product page at www.evenflo.com).
Q. How do you clean the plastic components of the car seat or base?

Plastic components may be wiped clean with warm water and mild soap. Take care not to soak the product usage labels.
Q. The wheels of my ShyftTM DualRideTM won't move. What's wrong?

If the wheels of your ShyftTM DualRideTM aren't turning, double-check that both rear wheel brakes have been disengaged. To release the brake, lift up the brake pedal for each rear wheel. For safety, ALWAYS make sure both brakes are fully engaged when placing your child in or removing your child from the car seat.
Free Video Chat Support
Need some real-time help? Schedule a live video call with us and we'll walk you through.
Book Now
Peace Of Mind
Being a parent has enough stress as it is, that's why we can assure you that we can give you as much time as you need.
Limited 90-Day Warranty
Supported by ParentLink Consumer Care via chat and email
Chat
EMAIL
No time to chat?
Email us
your inquiry
It is an impressive travel system that offers convenience, safety, and ample storage. Its versatility and thoughtful design make it a solid choice for parents who are seeking a reliable and user-friendly option.
Benefits of shopping evenflo.com