BUY NOW $230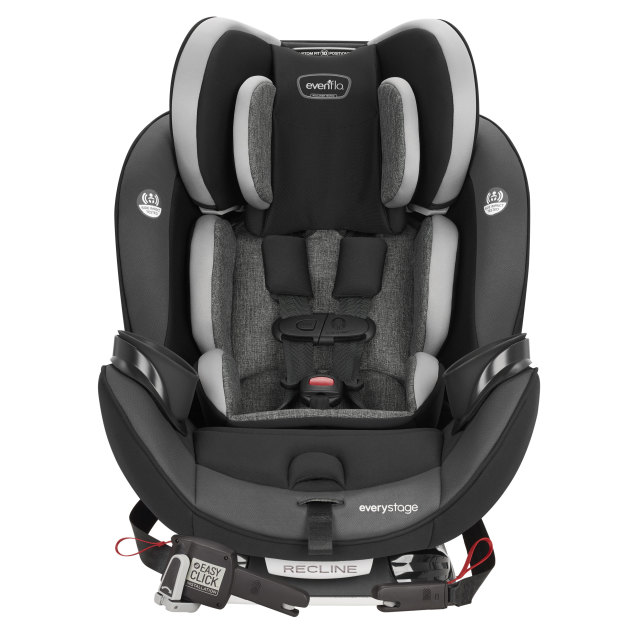 3X TIGHTER THAN COMPETITOR SEATS
rock-solid installation
Our innovative EasyClick™ LATCH system easily ratchets to achieve a 3X Tighter installation versus competition that can be correctly secured in seconds, for a wiggle-free seat without having to get into the vehicle.*

Competitive
LATCH Systems
EasyClick™
Easy to Use
Time to Install
Accuracy
*Based on consumer research of rear-facing installations with competitive LATCH systems
This seat has so many great features & the Easy Click installation is the best! Love it!
– Aflores11
rear-facing longer
The EveryStage DLX accommodates the entire family by adjusting to multiple positions, allowing children to ride rear-facing beyond 2 years without extending the seat or cramping other passengers.
Awesome design! Everything about this car seat is amazing!
– MaebysDad
custom cradled fit
The EveryStage DLX's proprietary in-seat recline provides enhanced support and comfortably angles your child to minimize head slump while helping to keep their airway open.
down to the last detail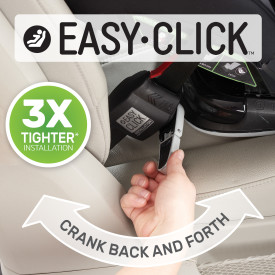 3X Tighter Installation: Our innovative EasyClick™ LATCH system easily ratchets to achieve a 3X Tighter, rock-solid installation versus competition that can be correctly secured in seconds, for a wiggle-free seat without having to get into the vehicle. *Based on consumer research of rear-facing installations with competitive LATCH systems.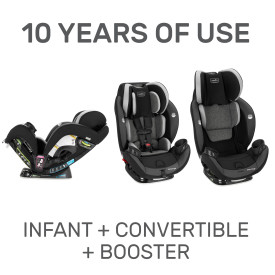 Infant + Convertible + Booster: Rear-Facing Harness, Forward-Facing Harness and Belt-Positioning Booster provides a safe and secure ride for 10 years of use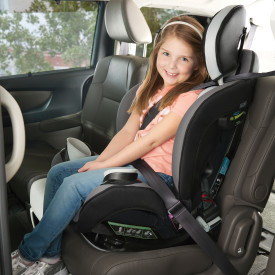 Grows with Child to 120lbs: The only seat you'll ever need, this seat is tested in high back booster mode up to 120 lbs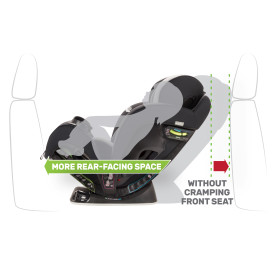 Rear facing longer- to 50 lbs: Adjusts to multiple positions, allowing your toddler to stay rear-facing longer, beyond 2 years, without the need to extend the seat or cramp other passengers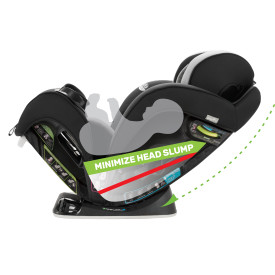 Angled for Comfort and Safety: Comfortably angles child to help minimize head slump and help keep airway open, for a custom, cradled fit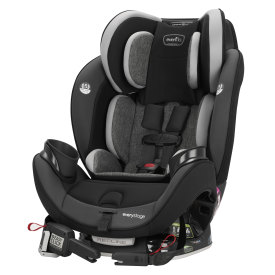 10 Total Positions: Allow you to position the seat for an accurate fit for a growing child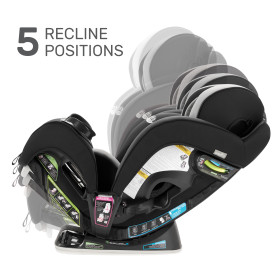 5 Recline Positions: Provides 3 rear-facing leveling options for improved vehicle fit, and 2 forward-facing recline options for comfort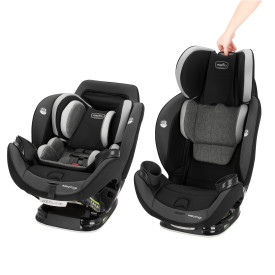 One-Hand, No-Rethread Harness: Simply move the headrest with one hand to adjust the height and harness in one step. No need to uninstall the seat or rethread the harness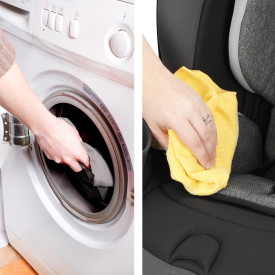 Machine-Washable Seat Pad: Wipeable and machine-washable car seat pad removes for easy cleaning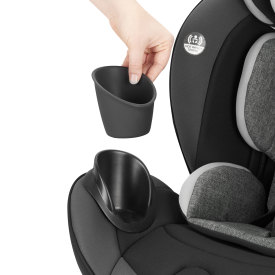 2 Dishwasher-Safe Cup Holders: Cup holders remove for on-the-go snack use and easy, dishwasher-safe cleaning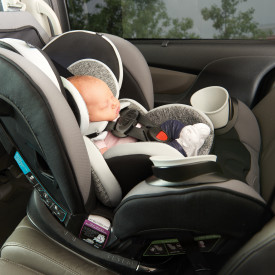 Superior Safety Testing: Proudly tested above industry standards in front, side and rollover impact tests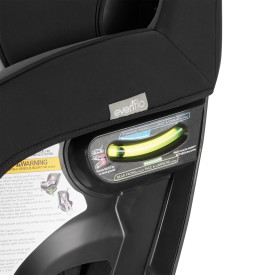 Easy-To-Read Bead Level: Gives you peace of mind the seat is installed at the correct angle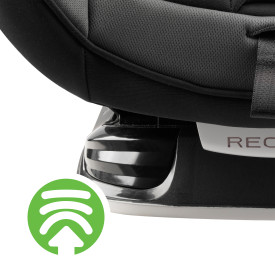 Energy-Absorbing Base: Designed to compress and absorb crash energy, helping to reduce the effect on child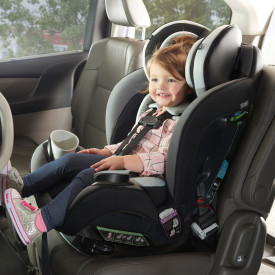 5-point Harness with 65lb limit: Keep your child in a harness longer! This harness has been tested up to an extended weight of 65lbs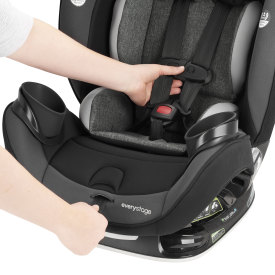 Up-Front Harness Adjust: Properly tighten the harness with the adjuster, conveniently centered on the front of the seat. Loosen just as quickly for easy in-and-out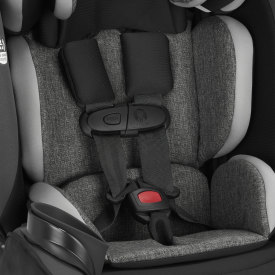 Harness Covers: More comfortable for child and protects against strap irritation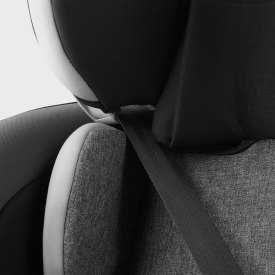 Guides for Vehicle-Belt Use: Helps properly position vehicle belt over child's shoulder for an accurate fit in booster mode
Made in the USA: Proudly designed, engineered, tested and assembled in the USA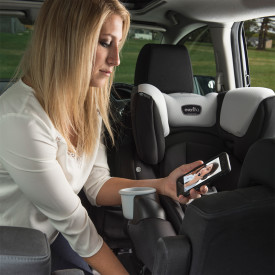 Live Video Installation Support: Schedule an appointment to have a certified car seat safety technician guide you through a proper vehicle installation
the choice is easy

EveryStage DLX
10 years of use


3 modes and 10 positions fit children 4-120lbs.

EasyClick technology


Ensure an rock-solid installation in seconds, with a 3X tighter installation for a wiggle-free seat.

Custom cradled fit


for improved digestion & airflow. Infant mode comfortably angles child to help minimize head flop and keep airway open.

Integrated steel frame
Infinite slide harness

Side-impact protection
Rollover tested
Adjustable headrest
Plush harness covers
Bubble recline
Up-front adjust
Dual, removable cup holders
Machine washable