for children 4-50 lbs.
/ birth to 5 years
Sibby™
Sibby Travel System (Mineral Grey)
$199.99
$142.75
This item is currently not available.
Details
https://www.evenflo.com/travel-systems/sibby/56211952.html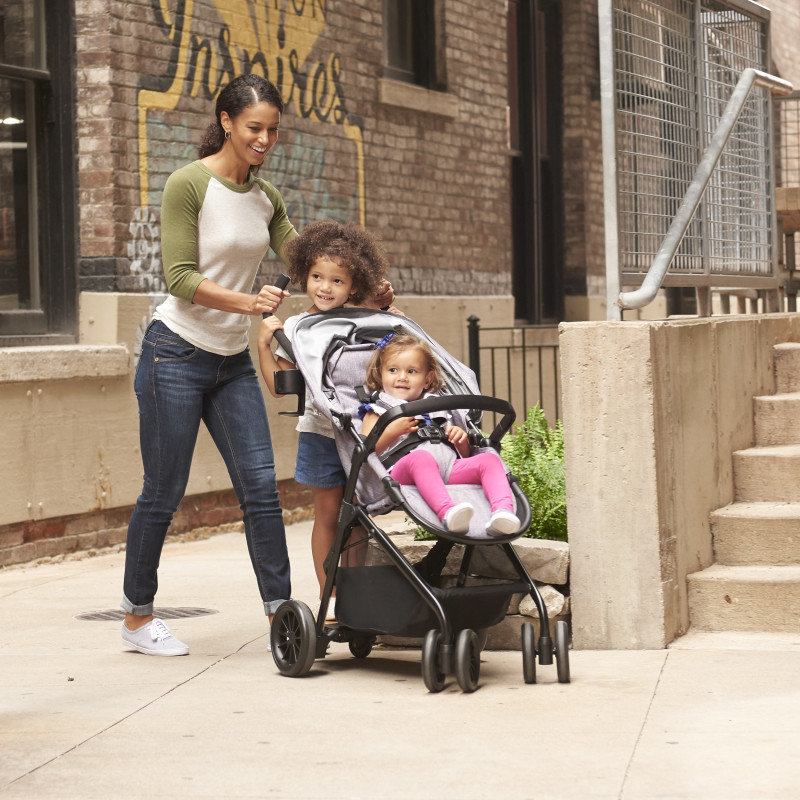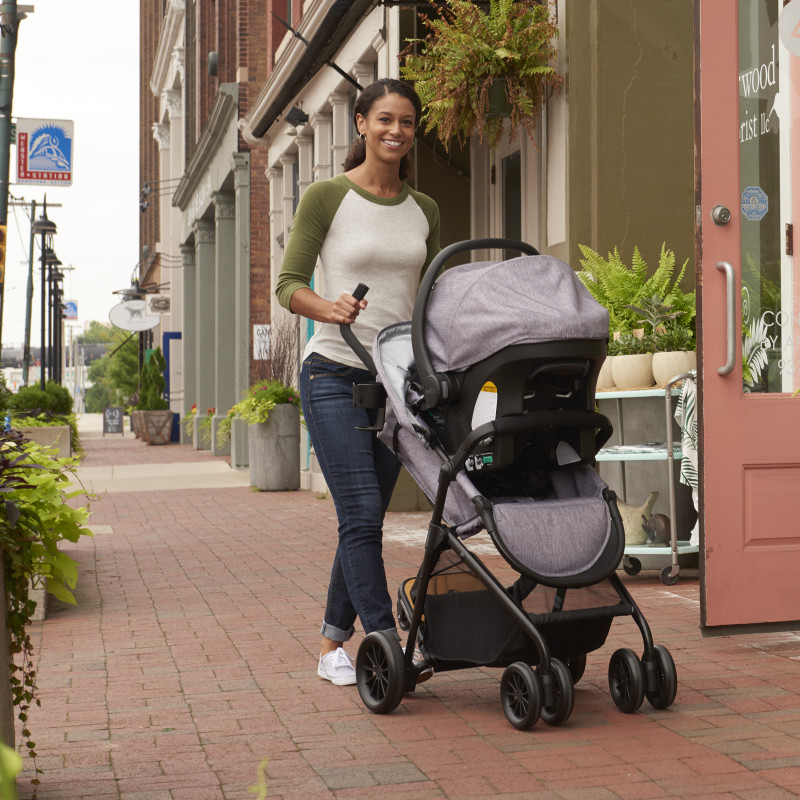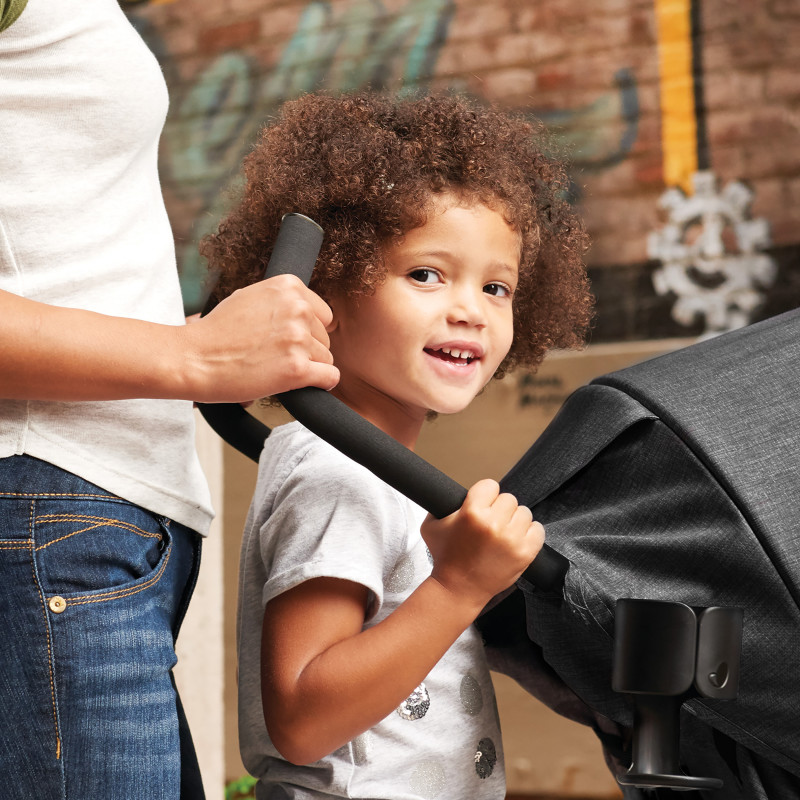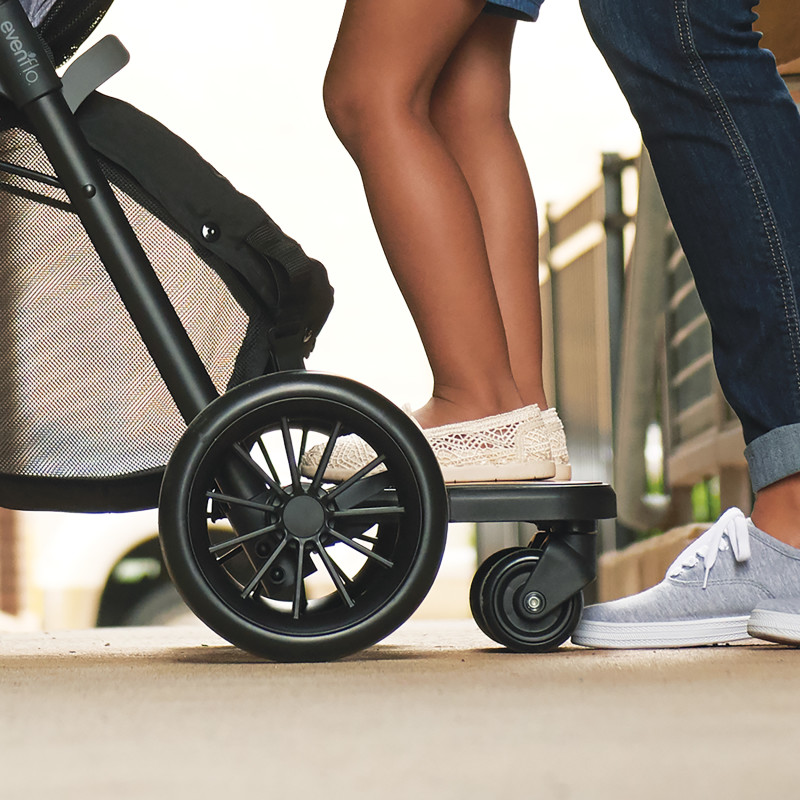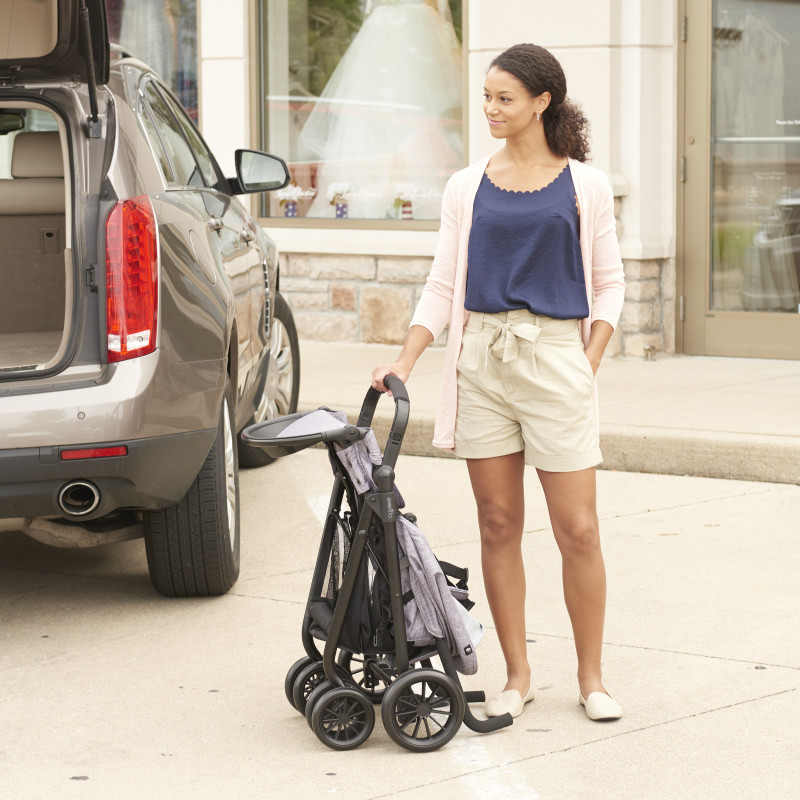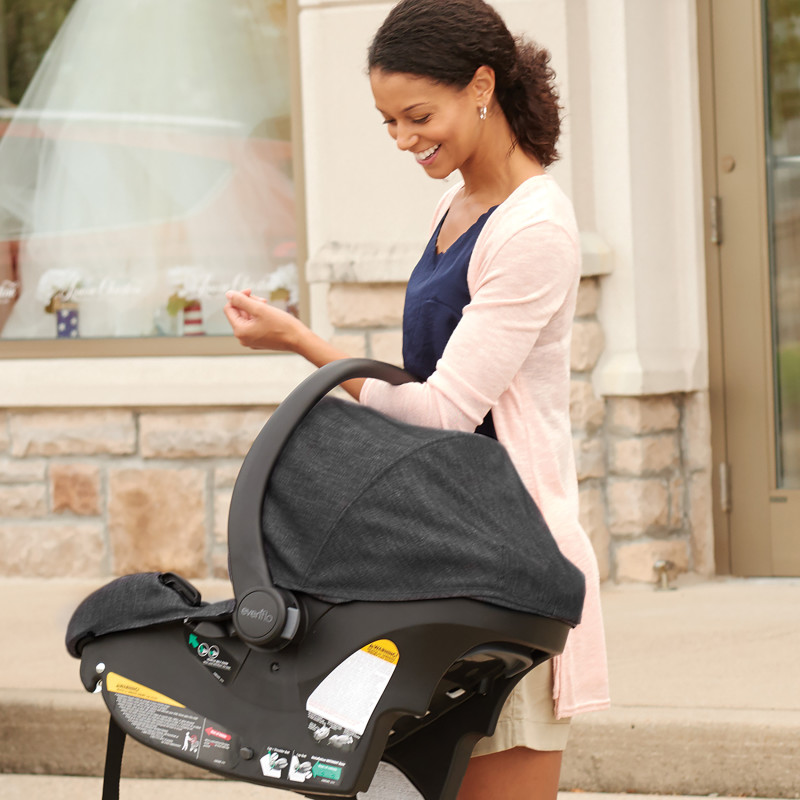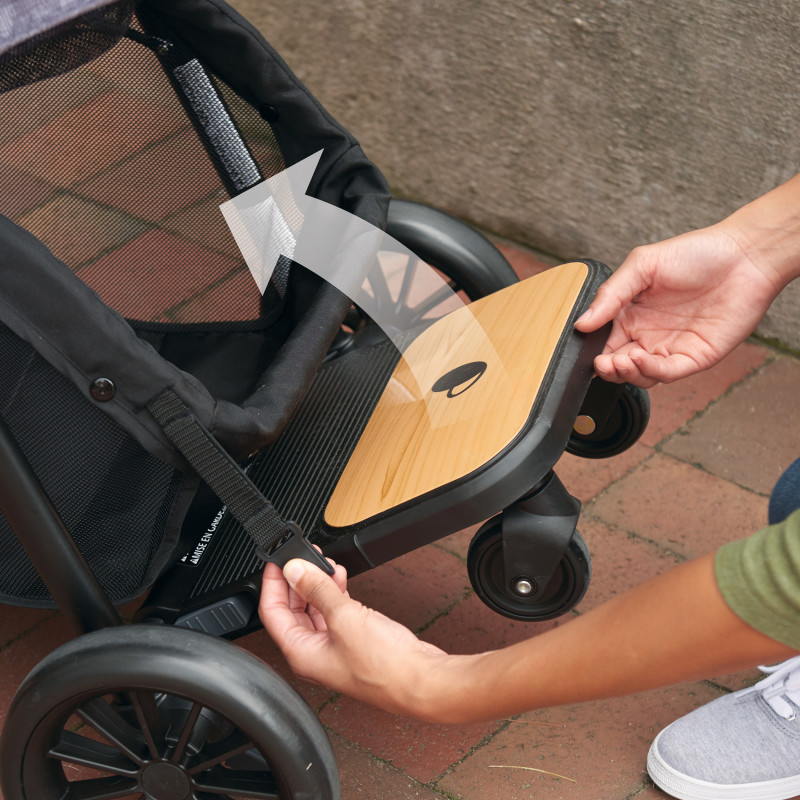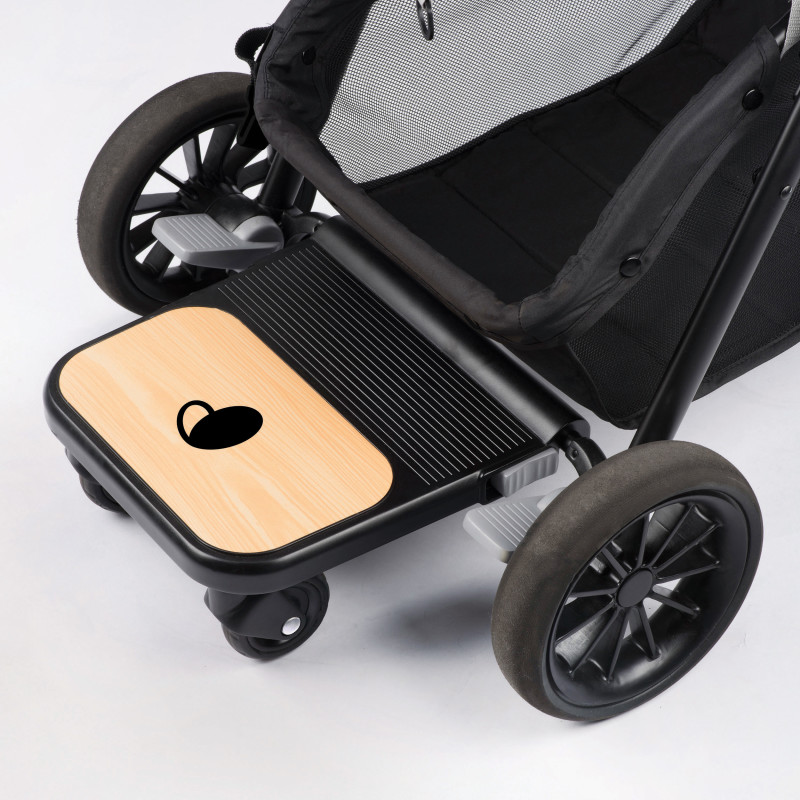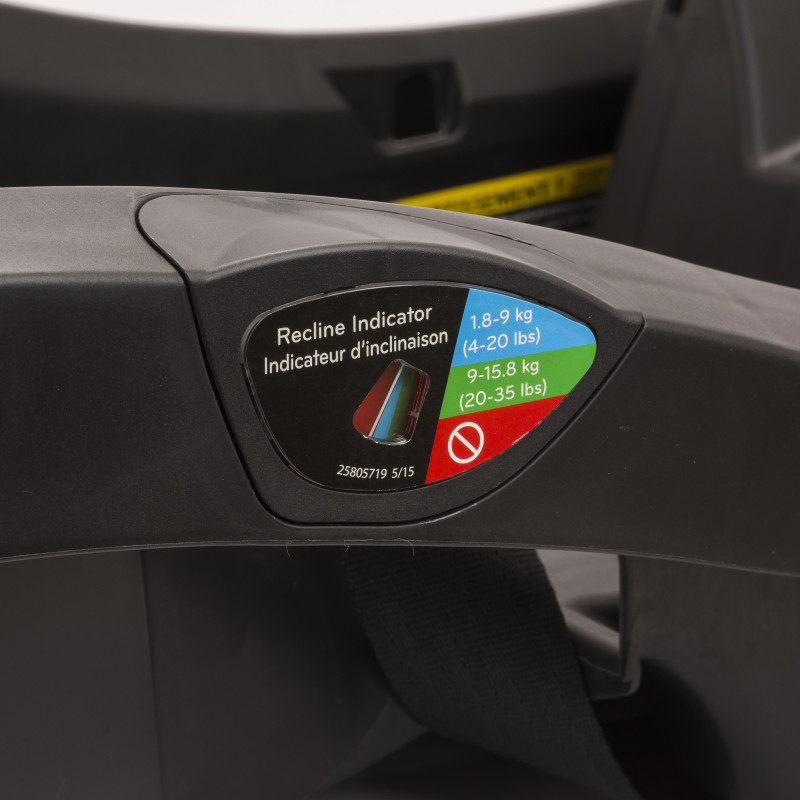 Give little legs a break..
Sibby Travel System features a ride-along board for siblings, sleek cruising tires, and a quick lift to fold design. Created with your whole family's comfort in mind.
Why you'll love it
Sibby Travel System features a ride-along board for siblings, sleek cruising tires, and a quick lift to fold design. Created with your whole family's comfort in mind.
As your child grows, you can give them the option to sit, ride or walk - and youll pat yourself on the back for not needing to buy a second stroller later!
is...
For 100 years, Evenflo has been a trusted source children products
Committed to the safety, wellbeing, and development of children.
Dedicated to design and engineering of products for real-life
Supported by ParentLink Consumer Care via phone, email, chat and video
Peace of Mind:
Expiration: 6 years years
Warranty: 90 days
Returns: 30 days
Product Details
Child Specs (4-50lbs)
REAR-FACING
Weight:

4 - 35 lbs. (1.8 - 15.8 kg.)

Height:

17 - 32 in. (43–81 cm.)

Age:

Up to approximately 1 year old

Fit:

The top of the child's head must be at least 1 inch below the top of the child restraint seat back.
STROLLER
Weight:

Up to 50 lbs.

Age:

From newborn to 5 years
Product & Shipping Specs
Dimensions:

33.86 x 18.9 x 22.44 in.

Product Weight:

13
Package Width:

18.875

Package Weight:

40

Package Depth:

23.25

Package Height:

33.5
Safety
Safety Testing
At Evenflo, we continue to go above and beyond government testing standards for car seats.
Side Impact Tested:Meets Evenflo's proprietary side impact standards.
Designed and tested for structural integrity at energy levels approximately 2X the federal crash test standard.
FMVSS 213: Federal Motor Vehicle Safety Standards for Child Restraint Systems
FMVSS 302: Federal Motor Vehicle Safety Standards for Flammability of Interior Materials
CMVSS 302: Canada Motor Vehicle Safety Standard
CMVSS 213: Canada Motor Vehicle Safety Standard
Certified For Use In Aircraft: When used with the internal 5-point harness this restraint meets FAA Inversion requirements for airplane use.
Evenflo Temperature Testing: All current Evenflo car seats are tested for product integrity at both high and low temperatures.
Use & Care
Use & Care
Read all instructions and warnings on the product, product labels, and instruction manuals before use. Consult your vehicle owner's manual to determine proper placement of child restraint in your vehicle and familiarize yourself with your vehicle's components.
Cleaning Instructions
DO NOT lubricate or immerse in water any part of this child restraint, unless rinsing is permitted
Plastic and metal parts may be wiped clean with mild soap and water and dried with a soft cloth. Do not use abrasive cleaners or solvents.
Take care not to damage any labels.
The harness can be wiped clean with mild soap and water. Allow harness to air dry.
Machine wash the seat pad separately in cold water, delicate cycle. Tumble dry 10 to 15 minutes on low heat.
Periodically inspect and clean the restraint's crotch buckle of food, liquids, and other debris to ensure proper latching. Place the buckle in a cup of warm water and gently agitate the buckle back and forth. Press the red button several times while the buckle is in the water. Do not submerge the harness strap. To avoid damage to the buckle, do not clean the buckle with soap or detergents and do not use a lubricant.
Features & Benefits
Ride-Along Board

Allows two children to ride at the same time. Also removes easily for folding and storage

Harness Covers

Adjustable Foot Rest

Adjustable 3-postion foot rest

Parent Cup Holder

Convenient Flex-hold parent cup holder keeps cups, bottles or cans secure

Slim Fold

Features a quick fold allowing for easy storage or transportation with a slim profile

Adjustable Base

4 Harness Slots

Removable Head Pillow

Positionable head pillow provide extra comfort and support for proper head and body positioning– removable as child grows

Sport Style Handle Grips

Ergonomic handed grips provide all-day comfort and make steering a breeze

Oversized Store-It Basket

Stash essentials in the larger, under-seat storage basket

Up-Front Harness Adjustment

Wheel Lock
Prev
Next
Evenflo Sibby™ Travel System with LiteMax™ 35 Infant Car Seat Product Tour
Give little legs a break with the Evenflo Sibby™ Travel System with LiteMax™ 35 Infant Car Seat. This fully featured travel system includes a unique ride-along board that allows a sibling easy on-and-off access to ride with or walk beside on a whim.
You might also like...
us_pivot_xplore

Pivot Xplore All-Terrain Stroller Wagon

Description

Meet the new, ultimate ride-share stroller, Pivot Xplore™All-Terrain Stroller Wagon. This new riding experience provides extended use by accommodating 1 or 2 kids up to 5 years old. The Pivot Xplore easily transforms from a stroller to a wagon by flipping the handle. This gives parents the ability to push as a stroller, or pull as a wagon. Pile all your stuff in and ride on out! Each seat holds a child up to 55 lbs., 120 lbs. total with storage.

us_play-away-lite

Play-Away Portable Playard Lite

Description

Time to up your safety game now that your little one is on the move. The indoor/outdoor Play-Away™Portable Playard Lite is the ultimate play space whether heading down the street or across the country. Aside from a cup of coffee, the Play-Away will quickly become your favorite item with features you'll love like a water-resistant padded floor that is comfortable and easy to clean. Take a peek on your little one and they can peek at you through the six airy mesh side walls.Measuring at 15 sq. ft. of play space,48" wide and 27" tall, it's just enough room for your child and compact enough for simple transport. The foldable, sturdy frame comes fully assembled; plus, you can quickly fold, unfold, pack and carry in the included travel bag with shoulder strap.
Prev
Next
SIBBY TS LTEMX/ICS MIN GRY
is rated out of
5
by
6
.
Rated

5

out of

5
by
Joege
from
We love it!
We got this for our boy, now 6 months old, and we absolitly love it! It looks nice, its super practical, and easy to use! And theres lots of ways he can sit in it.
Date published: 2019-11-06
Rated

1

out of

5
by
Olivia
from
It's just all wrong
The only good thing about this system is how it looks. That's it. The car seat is ridiculously long and whatever seat it is behind has to be moved all the way up. The seat is also very very narrow. My baby is not even 4 months and he's already getting squished. The stroller is very cheaply made. It's also extremely light. Now that sounds good but not for the "sibby" part. My daughter went to stand on it and it nearly flipped over. Yes she's under the max weight. Against my better judgment I didn't return this. I regret not getting a different one.
Date published: 2019-03-22
Rated

3

out of

5
by
Donna22
from
hard to adjust car seat, great stroller
bought this for granddaughter at 3 mths old, loved it( stroller), Used it on the deck in winter on mild days,no snow and closed canopy worked like a charm, kept baby warm. Loved every feature of stroller, but car seat only started using it,had another one. She is now 21 mths. want to adjust straps, urgh!! What a frigging mess. Called the company for help agent was useless, sent me a linik for the book on how to adjust straps. That's not what I wanted. I wanted a person( human) who could walk me through how to adjust straps so a 22 lb. baby can use this car seat which is supposed to be for a child up to 40 lbs. Am I disappointed YES, more than that, Evenflow. You make good products, but in this instance, no. I have a car seat that is not any good to me and I have to buy another one. The other one that was being used was a loner and is not available any more. I bought the travel system so I would have a car seat for when she got older, and picked it for her size when she was first born. Feel I bought only half of what I paid for. Unsatisfied Customer.Not giving y ou a 5 star rating.
Date published: 2019-03-13
Rated

1

out of

5
by
HHMOMMY
from
Love love love this stroller BUT
I really loved this stroller from the moment I saw it. It fits my style, matches my diaper bag, and it's so lightweight. The problem I've had since it arrived at my door is that the "adjustable" foot rest will not stay up! EVERYTIME I try to pull it up it flaps back down. I am SO annoyed of this. I hate this. My baby will be so uncomfortable in the future when she's able to lay in the stroller and her little feet will have to dangle! I probably won't keep this stroller that long.
Date published: 2018-08-02
Rated

3

out of

5
by
AliciaRose
from
Nice and compact but problem 3rd day using it
On the car seat the carrying handle broke after third day of using it. The handle is stuck in the upright position. It seems as if the one side will not lock in so I cannot pull the handle down. Something happened to the mechanism inside and I'm trying to see if I can fix it
Date published: 2017-06-11
Rated

5

out of

5
by
Lolo1112
from
I LOVE IT!!
I'm so pleased with this car seat and stroller! Highly recommended!
Date published: 2017-03-26